Jiro Dreams of Sushi-A decadent display of gastronomy combined with a life lesson or two for good measure.  Stir and let sit…
A memorable documentary film is usually comprised of several key ingredients.  The subject matter has to be compelling in some way, in order to draw an audience.  A central character is often present that has either had a profound impact on the subject matter in question, or can offer meaningful insights into the pertinent issues.  And if the film maker manages to combine all of these things in a way that is stimulating for both the eyes and ears, the results can often be magical.  How many of us have rallied around a cause, perhaps even pulling out our wallets, as a result of having watched something inspiring?  In the case of Jiro Dreams of Sushi you may not be compelled to help capture a Ugandan war lord, but you may think about boarding a Tokyo bound plane to savor some raw fish.
On the surface this is a film about food. Really, really good food.  Director David Gelb had initially intended to make a documentary about the greatest sushi restaurants on the planet.  Everyone he talked to pointed him in one direction:  A 10 seat establishment run by an 85 year old man in the basement of an office building adjacent to the Ginza subway station in Tokyo.  The bathroom is in the hallway.  The man is Jiro Ono; the oldest chef in the world to have earned 3 Michelin stars.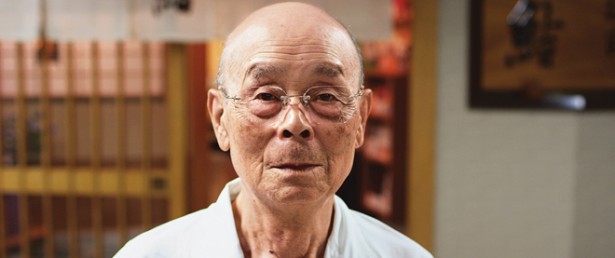 Our first look at Jiro is followed by his first words to us–'what defines deliciousness?'  While left pontificating on the answer we're shown a series of mouth watering pictures of his edible art.  Simplicity is the goal for Jiro, doing everything he can to bring out the essence of the fish.  Famed Japanese food critic Masuhiro Yamamoto describes the eating experience as a 20 piece symphony of sushi performed in three movements. First, he offers the classics, such as tuna and mackerel. The second movement is based around seasonal selections. The third and final movement features traditional ingredients such as egg.  Should you have the patience to book 3, or even 12 months in advance, and are willing to part with a significant portion of your monthly mortgage payment, you will be granted entrance into sashimi heaven.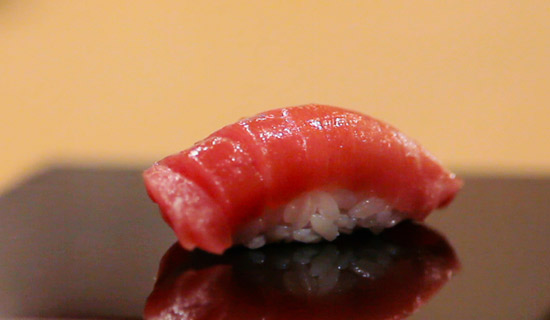 As Gelb brings us further into Jiro's world we observe the critical components of a life fuelled by dedication and passion, as well as the consequences that can result.  Jiro's working life began at age 9, as did his tireless pursuit of perfection. In one scene he obsesses about improving his craft by massaging an octopus for 40-50 minutes instead of the usual 30, and experiments to precisely find the right serving temperature.  Even his technique for cooking rice is elevated to a fine art. Dedication and obsession are not without consequences however.  Yoshikazu, Jiro's oldest son, is a master chef in his own right, but labors in his father's shadow.  His other son had to open his own restaurant to escape the old man's unforgiving gaze.  Jiro has a wife we never see, and he recounts not being present for an ounce of any of his children's youth. Despite having profound respect, love, and admiration for their father, we feel a palpable sense of sacrifice felt by each member of the family.
Foodies should flock to see this beauty.  The exquisite high definition camera shots depicting bite size pieces of heaven are reasons enough to go.  Our film maker gives us much more than a pretty movie about sushi however.  Viewers are left with a multi-faceted glimpse into a life led by passion and intent, while gaining an understanding of the joys and potential pitfalls that can result.  Try getting that at an all you can eat buffet.