After spending hours pondering what worldly destination would be given the honour of gracing my first article for Eligible magazine, the choice was clear. What better way to introduce my love for travel then the place that inspires that love the most.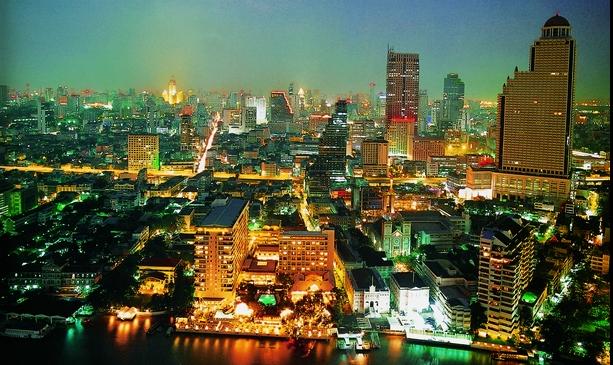 Thailand is a country that encompasses all aspects of the word exotic. On more then one occasion a client has confessed to me a feeling of being overwhelmed in the city but to me, Bangkok has always been a delectable case of sensory overload. I will always recommend that a person spends a few days at least navigating through the streets of Bangkok before making their way either North or South for further cultural immersion.
If you are traveling to Thailand in search of a romantic getaway with your partner (or partner in crime as I like to put it) then why not spend the day wandering through the many exuberant temples scattered throughout the city. The detail and care put into the construction of these buildings is awe inspiring to say the least and a contagious feeling of serenity is present throughout. If you only have time to visit one or two temples then I would recommend either the Emerald Buddha Temple or the Reclining Buddha Temple as those are two that still stand out to me years after having the chance to visit them. Bangkok also happens to be home to one of the most Romantic restaurants I have ever eaten at, Sirocco, which is perched 63 floors up at the top of the Lebua State Tower and is the world's highest al fresco restaurant. The food and view are equally as stunning. If you happen to be in Bangkok solo then not to worry as the shopping and nightlife are anything but lacking. For shopping I spent the majority of my time happily lost among the aisles of MBK, Bangkok's legendary multi-storey shopping mall. It is not as upmarket as neighbours Siam Discovery or Siam Paragon but it is popular with both tourists and locals and is packed with 2,000 stores spread over 8 floors. After spending hours exploring the temples or getting lost in MBK you will surely need a massage and you will definitely find an overwhelming amount of options when it comes to choice but be sure to use caution when choosing your facility. One that I visit consistently when I am in Bangkok is the HealthLand Spa and I highly recommend the two hour full body aromatherapy treatment, pure bliss.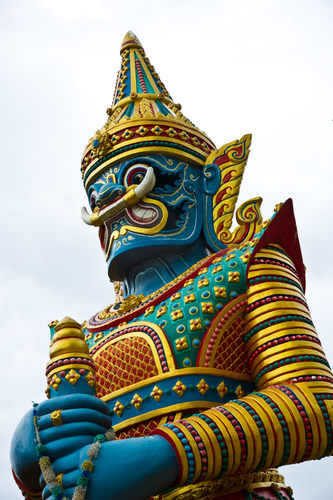 Now that you have exhausted yourself of the big city vibe you can either go North to Chiang Mai or South to visit some of the most beautiful coastline and beaches you will ever lay your eyes on. If you have the time then the best option is to go to Chiang Mai first for a few days and then catch a quick flight down to Phuket to relax on the beach visit neighbouring islands. If you are on a bit of a time crunch then the choice is yours but being a beach bum myself, I would always choose the Islands. There are many equally breathtaking islands to choose from therefore it really depends on the type of atmosphere you are looking for. On the west coast the Andaman Sea has the well known islands of Phuket and Phi Phi, while on the opposite coast in the Gulf of Thailand – you'll find Samui, Koh Phangan, Pattaya and some of the upcoming and lesser known islands like Koh Chang. If you are traveling as a couple and are looking to relax then I would recommend choosing one of the less common islands such as Koh Chang or Lanta Island which is away from the hustle and bustle and is even home to a community of ethnic sea gypsies who still follow old ways and traditional customs. The more well known beaches such as Phuket and Pattaya will have more crowds and more to offer as far as nightlife and entertainment.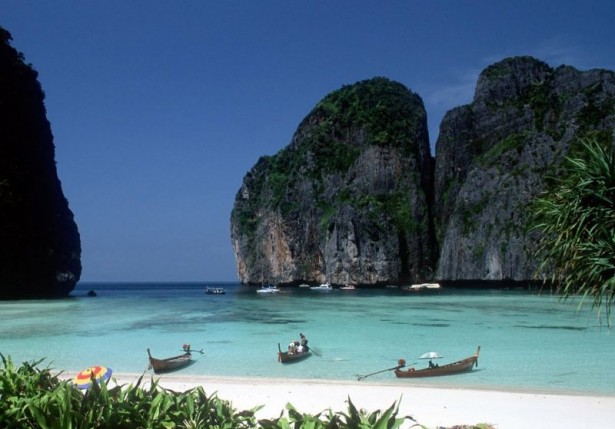 As you can imagine Thailand has much more to offer then I can articulate in but a few words but it is the type of place that will always mean different things to different people depending on their journey. Wether you choose to reenact the Hangover part 2 or you choose to relax, rewind and rejuvenate on your trip to Thailand, I can only hope that it further inspires your sense for adventure and wonder at the world around us.
Next week I am off to attend a travel conference at a beautiful five star resort in Jamaica so stay tuned for my next article on why you may or may not want to stay there…..