Every man should own at least one well-tailored suit. This multi-purpose ensemble should be a classic yet modern cut, single breasted, and a neutral dark hue such as navy, charcoal gray, or black. The roadblock most men run into however is, FIT. With so many options available these days it is admittedly quite confusing – shopping ends up being quite reminiscent to a Starbucks run…and we all know those can be an ordeal and a half.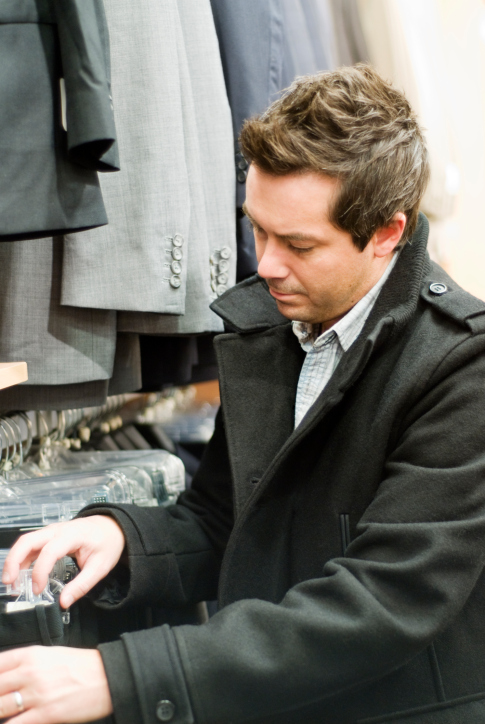 To ease your minds a bit, here are a few "must know" tips for finding the perfect fitting suit.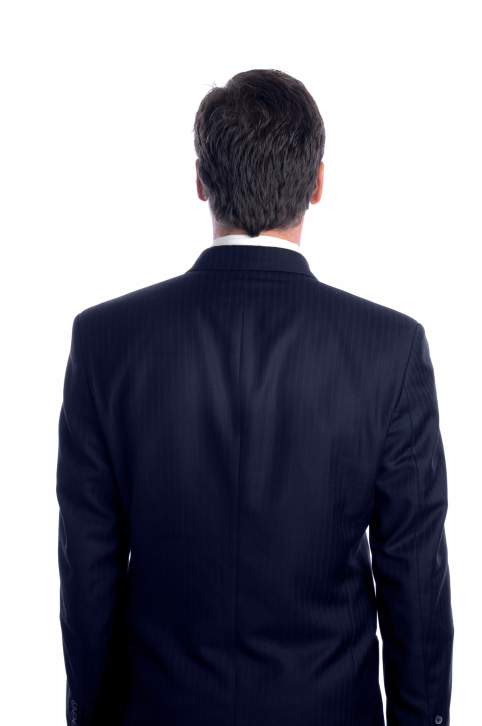 The Jacket:
Neck – The collar of the jacket should sit where the nape of the neck meets the upper back, while lying flat behind the neck and across the collarbone.
Shoulders – The jacket's shoulders should be flush with your own, meaning there should be NO protruding shoulder-pads.
Waist – Your jacket should be cinched in and buttoned at the waist. You do not always have to wear it as such, but do need to know that this is a possible option. Do not purchase a suit that pulls at the waist when buttoned. It is  better to purchase a larger suit and have it tailored.
Cuffs – Jacket cuffs should not fully cover wrists, allowing ¼ inch of your shirt to show (which should hit the break where your thumb and wrist meet).
Pants:
Waist – Formal pants should sit higher on the waist than more casual pants such as jeans, but not too high. You do not want your pants to cover your navel, they should rest just under your waist above your hip bones .
Hem – Your pants should hit just above your heel in the back, and just on the top of your shoe in the front, leaving a break. You can even have them hemmed slightly on an angle, to lessen the front break, while maintaining length in the back.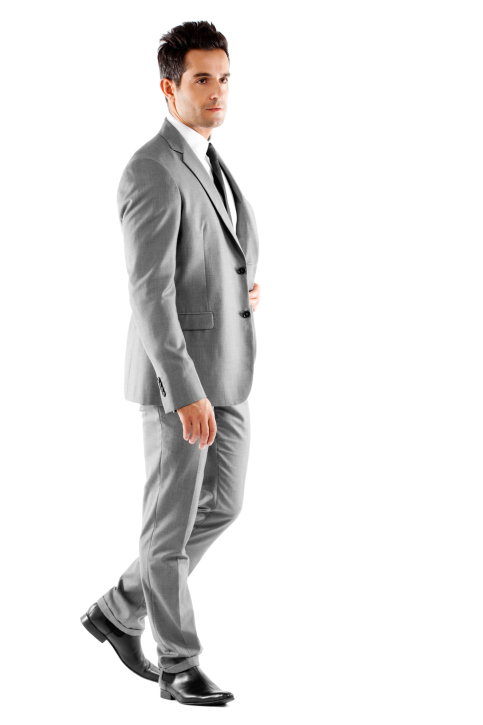 Remember to go as classic yet modern as possible. You want to feel like a complete stud when you catch your reflection in the mirror so make sure that you're not only stylish and comfortable but that you also feel powerful and masculine. A suit can make any man look good, but it is the man in the suit that makes it look great!