The latest edition of a long line of action classics was recently released to moviegoers everywhere. This franchise is none other than Bond, James Bond. Since the inception of "007", the character of James Bond has been quite the trendsetter. From dazzling the ladies over drinks to fighting off aggressors, Bond always looks sharp. Throughout the years, Bond has adapted to the fashions of the time, while maintaining a dapper and put together look like no other male character in cinematic history.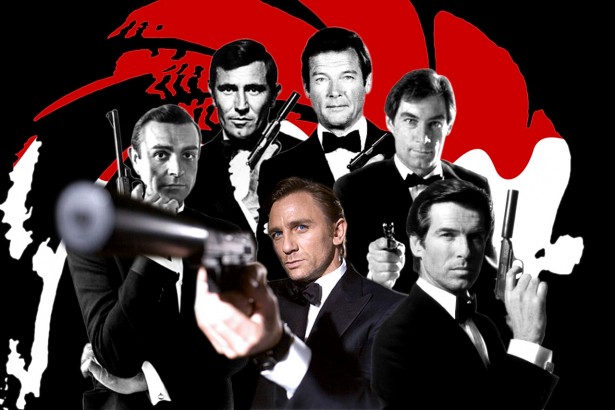 "007" is an absolute maser of the well-fitted suit, dictated by the times. With or without a tie, it is the small details that give him the fashion edge. Bond's shirts always look rich, crisp and fitted, while his shirt collars are always perfectly "pointed". Daniel Craig, the most recent actor to take over the quintessentially ultra-styled role, has infused some casual looks into the repertoire. Regardless of the level of formality however, the accessories hold the clout.
The watch: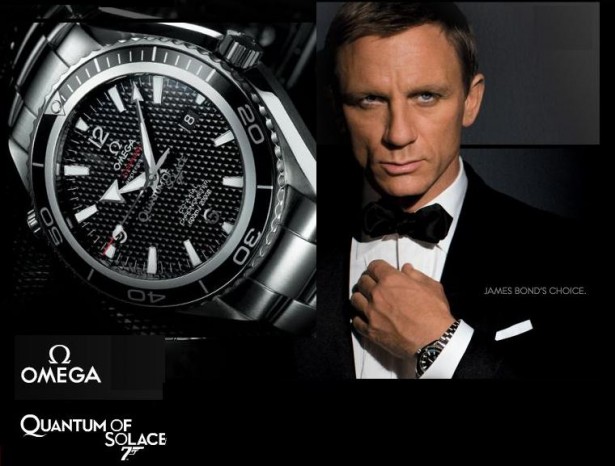 In Skyfall, Daniel Craig sports the OMEGA Seamaster Planet Ocean 600M. You can sport one of your own classic timepieces, but in emulating Bond to a T by purchasing an OMEGA watch of your own, you would also be doing good. Craig teamed up with OMEGA and ORBIS International (an organization dedicated to fight preventable blindness) to launch a limited edition watch – "Hour Vision Blue". OMEGA has pledged to donate at least $1 million to ORBIS through sales of this collaborative project piece. Fashion forward and giving back…a brilliant win-win!
Cufflinks:
Bond is always wearing and adjusting cufflinks. As '007's style is all in the details, sport a pair of your own to take your style up a notch. You can opt to express your personal style with these accessories, but if you would like to emulate Skyfall's Bond exactly, you can try to nab yourself a pair of black enamel links featuring the Bond family's coat-of-arms as well as "Orbit Non Sufficit" (The World Is Not Enough). Tom Ford made about 30 pairs of this limited edition for the film, signed by the designer himself. They are currently being auctioned off.
The shades:
Bond has been sporting shades since Sean Connery held the roll. Sunglasses were not a style staple in wardrobe however, until Mr. Brosnan revived the role. Since then, they have been wardrobe staples, with designer labels. Skyfall features Tom Ford's Marco. To make this look your own, find a rendition of the gold aviator that fits the size and proportion of your face. Ill-fitting glasses can only sabotage your look.
Bond on, and shoot me a line telling me how it went for you! – [email protected]