I write to you my dear Eligible Magazine readers from the sunny beaches of Jamaica, therefore I thought it would be fitting to focus my article on this beautiful and very popular Caribbean destination. That being said, I am well aware of just how popular and accessible Jamaica has become to us and I want to assure you that I intend to not only further inform you with my articles but to also show you parts of the country that you will not see sitting on the balcony of your hotel room.
I am lucky enough to be in Jamaica to attend a large travel conference at the Gran Bahia Principe in Runaway Bay which is located about an hour drive from the Montego Bay International Airport. I am also lucky enough to be attending the conference with one of the Canadian representatives of the Jamaican Tourism Board, so who better to ask about the nitty gritty of Jamaica then this knowledgeable individual. When I spoke with her about the article and asked for her valuable input she immediately told me that Jamaica is first and foremost about love; love for your country and people, love for your family and lastly love for yourself, hence the well known saying "One Love". What a beautiful and powerful concept.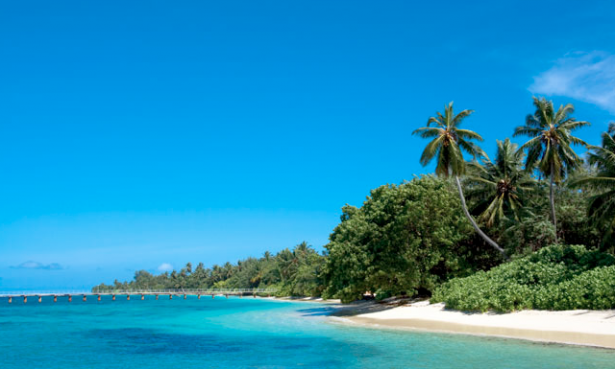 Jamaica offers you a wide range of accommodation options from luxury villas and large internationally acclaimed hotels to quaint and cozy cottages; a wide variety of shopping and dining experiences; and attractions for lovers of nature, history, culture and adventure alike. If you happen to be traveling to this picturesque island with YOUR love then you are in luck, as there are a multitude of couple friendly hotel options for you to choose from. If you are in search of the ever so popular "all-inclusive" style of vacation then why not go all out and pamper yourselves at one of the many couples only Sandals Resorts that are dotted throughout the island. Sandals Whitehouse on the South side of the island is considered to be the most romantic with Sandals Montego Bay the most lively and lastly Sandals Royal Plantation in Ocho Rios the most luxurious. I have personally had the opportunity to be a Sandals guest at all three of the properties in St. Lucia as well as Antigua and I have also had the opportunity to visit many more locations in Jamaica and Bahamas and I can assure you that if you are looking to truly be spoiled (yes please!) then Sandals does it best. They also happen to have two family friendly hotels on the Island, Beaches Boscobel and Beaches Negril which have the same upgraded amenities and outstanding service as the standard Sandals resort but will allow you to bring the little ones along for the ride. For those of you not traveling as a couple but still looking for a child free vacation then I would highly recommend the adults only Secrets Wild Orchid or the Secrets St James which are located side by side just a few minutes away from the Montego Bay Airport. Choosing a hotel with a larger amount of rooms is going to naturally create more people on the resort and hence more things going on, vice versa choosing a smaller resort will enable less people and more tranquility. The best advice I can give to those people who enjoy a stimulating nightlife while on vacation is to choose an accommodation option that is close to one of the major cities such as Montego Bay, Ocho Rios or Negril as it will give you the opportunity to go into town and have some authentic jerk chicken and a red stripe with the locals.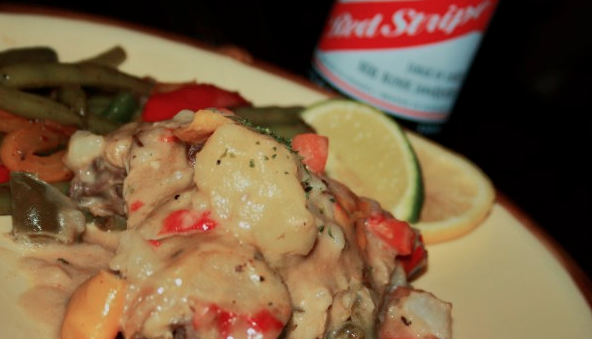 Moving right along from the all inclusive style and into the more adventurous and grassroots approach, my personal favourite. There are so many people nowadays that remain confined within their resort walls and they subsequently never experience the true feeling of the country they are visiting. I mean don't get me wrong, I love the stress free bliss and the utter gluttony that the all inclusive resort entails just as much as the next person, but I have always, and will always crave much more when it comes to cultural immersion. So on that note why not rent a small (or big depending on your budget) beach side apartment or condo and stock the kitchen full of fresh local ingredients so you can try your hand at cooking Jamaican fare. You will not be hard pressed to find some friendly Jamaicans in the area that would be more then happy to divulge some cooking tips and tricks and I am sure even join you for dinner if you are so inclined. A lot of people just don't realize just how affordable this route can be. Another unique and stress free way to experience the true island vibe is to take an escorted tour. G Adventures has a phenomenal 10 day itinerary called Jamaica Encompassed that leaves out of Montego Bay and takes a small group of like minded travellers around the island to learn about the original culture of Jamaica and meet real Rastafarians among many other tour highlights. This is an excellent option if you are traveling solo as it gives you the opportunity to pair up with equally as adventurous people that are coming from all over the world and exposing yourself to even more cultural diversity.
Speaking of coming from all over the world, Jamaica's multicultural history is best summarized in the national motto: "out of many, one people". Bringing together a diverse mix of people such as Spanish, British, West African etc, among many others to a lesser degree, Jamaica is a welcoming cultural melting pot. Whichever accommodation or vacation style you opt for I strongly encourage you to take a moment to explore the island around you and start up a conversation with one of the locals. Of course, just as when you are in any foreign country it is important to exercise caution when navigating the streets but as long as you use your common sense, I am certain you can have as equally as satisfying experience as I had. The last and final morsel of information I want to pass along is to keep in mind that you are in a beautiful Caribbean island surrounded by baby blue, turqoise waters and powdery white sand so sit back, relax and don't take everything so seriously. They call it "Island Time" for a reason Mon!
I am looking forward to setting sail on the world's biggest ship, the Oasis of the Seas.  Join me next week as I give you the inside look to my seven day itinerary in the eastern Caribbean.
Sincerely,
Ashley Jean
Regional Sales Manager, Eastern Canada
Xena the Road Warrior Princess