My first major break up occurred in my mid-twenties.  Both of us knew it wasn't working for our own reasons but when she summed up her reason for leaving, it was a little hard to comprehend.
"You're simply not the PRINCE that I was expecting." she coldly stated.
Ouch! I don't mind not being the "guy" for her, but what does "PRINCE" have to do with anything?
In these situations my mother is always the best one to turn to. Upon hearing my story, my mother in her typical soft voice sighed "Ah yes Gary, you can thank Walt Disney for that."
It was my mother's opinion that the all too common dream of waiting for a Prince to arrive on his white stallion to save women from the drudgery of average "Joes" was clearly improbable. The Disney image of a Prince and his Princess riding into the sunset only to live "happily ever after" was an injustice to young girls who grow up to be women with false, if not unrealistic expectations. I call it the "prince paradigm."
As a result of the prince paradigm, many women are waiting for an idealized version of a man. The Disney song "Some Day My Prince Will Come" describes the anticipation of the perfect man: his magnificent arrival, his gentle but strong kiss and their romantic exit toward the sunset. Here's an excerpt:
Someday my prince will come
Someday I'll find a love
And how thrilling that moment will be
When the prince of my dreams comes to me
He'll whisper I love you
And steal a kiss or two
Though he may be far away
I will find my love someday
Unfortunately in this post women's lib era where men's roles are blurry at best, he's more likely to be at his parents place (where he still lives) watching sports bloopers and not plotting to gallantly rescue his princess, or anyone else for that matter.
The prince paradigm is re-enforced in the media, in romance novels and even throughout the Internet. Want to know who's the "hottest" Disney prince? There's a website for that! (I know you're curious….Prince Eric from The Little Mermaid won hands down)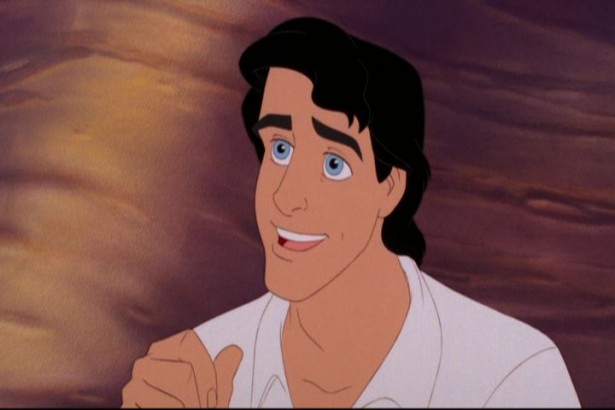 Disney has even gone as far as marketing princess wedding gowns for her walk down the aisle. Check out http://www.disneybridal.com and choose from Sleeping Beauty to Princess Jasmine!
The opportunity for men here is to realize this situation and try, even just a little, to be that Prince. The payback is even better than a Disney style princess. She's an intelligent, modern day woman who, while still hoping for a romantic sunset, can offer far more than Snow White or Cinderella ever could.