The Ingredients of Time, Talent, and 'Success'-The Tallest Man on Earth
Songwriters who withstand the test of time are a rare breed.  First of all, although most are given 20 or so years to ponder, craft, work, rework, and finally release their first piece of music into the world, they're rarely allotted more than 9 months to a year to produce a second set of songs.  The result is a not so uncommon realization that all a young artist ever really had in them was one solid effort.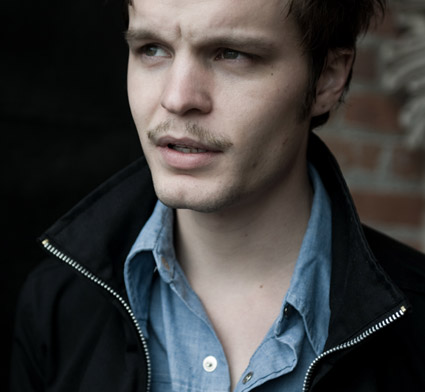 Early success can also be a bit of a curse.  The magic of a great first record, with all of the raw, unbridled, and often angst-ladened emotion that comes with it, was probably due to the artist having lived through some pretty uncomfortable stuff.  There's nothing like sleeping in the back of a van in Des Moines Iowa, and eating at two dollar truck stops to help foster a few great song ideas.  It's no surprise that once the loft in Brooklyn Heights has been purchased, and the folks at Apple come calling needing a song for their latest commercial, that most of that initial energy has been lost.  Live performances, which used to consist of 4 or 5 young kids on stage in a sweaty club creating palpable energy out of thin air, are now arena monstrosities where costume changes and distracting light shows become commonplace.  Next stop, The Grammy's. Don't get me started….
Swedish born Kristian Matsson began recording a set of songs under the name The Tallest Man on Earth back in the early 2000's.   A gravelly, 'Dylanesque' voice coupled with a guitar playing style of unheralded agility helps to define his sound.  After releasing a self titled EP in 2006, he spent 2008 and 2009 touring, opening for Bon Iver and John Vanderslice as well as playing his own shows.  Next up was the critically acclaimed LP The Wild Hunt, followed by the five song LP Sometimes the Blues is Just a Passing Bird.  Matsson's evolution as an artist is on full display with his third studio album, 2012's multi-instrumental effort entitled There's No Leaving Now.
He makes rough and ragged lyrical references, his primary concern being to evoke strong emotion rather than making explicit sense.  He most definitely doesn't speak as most young artists who are yet to turn 30 do; you'll find no idealistic bubble gum or lollipop references here. The comparisons to Dylan are fair, but think of it as interpretation; just as Dylan himself interpreted Woody Guthrie.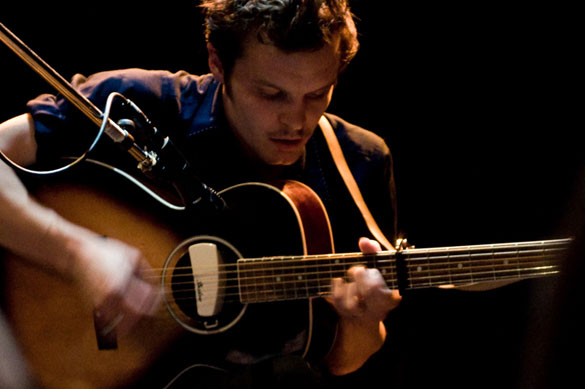 As an artist Matsson has hit his creative stride.  His playing is sophisticated but humble at times, using alternative guitar tuning and simple production techniques, while possessing a rare gift usually reserved for the likes of M. Ward or Damian Rice in their ability to singularly fill the sound of a room with one instrument.  As a singer his confidence soars, using his seemingly limited croak with greater nuance, while his live performances have become legendary due to his unique ability to command the stage all on his own.
The emergence of this artist did not happen overnight; time, talent, and possibly something in the Scandinavian water supply had much to do with his success.  Honestly the number of outstanding musicians and songwriters that come out of such a tiny portion of the world's population is baffling.  All that is to say, your ears will thank me if you spend a little time with him.
Have a listen