Any time I go out in social situations, the conversation often moves into one about dating or relationships. Women, once they feel safe about being open regarding their relationship views, frequently offer invaluable insights.  Recently though, I've noticed a disturbing theme to our conversations. When I've questioned how things were going with their boyfriend, I've almost consistently gotten the same reaction:
Shoulders droop forward as she expels a breath of frustration. Her head lowers to face the floor for a brief second and then, reaffixing her eyes on mine states that things are going "okay", but not the way she would like them to. Next comes a list of not grievances, but worse, disappointments and frustrations. Then, for a brief moment I'll hear a rationalization or two. Something like "He'll come around, he's just having some challenges at work". But that half-hearted utterance fades and her look becomes one of loss or even anguish.
It's a truly sad sight when you see a beautiful, otherwise vibrant, intelligent and lively woman, concede that love is slowly fading and she feels hopeless. But this scene has played out over and over again with only a small nuance between the women I've spoken with.
After witnessing it, reflecting on it and even debating about it, I only have one thing to say to women:
Break up with your boyfriend!
My obvious use of hyperbole here is meant only to drive a point home where it needs to, but when in doubt, I think I'd still stick to the same declaration. There are simply too many women who are indulging men and waiting for them to magically change, or become the men they had once hoped for.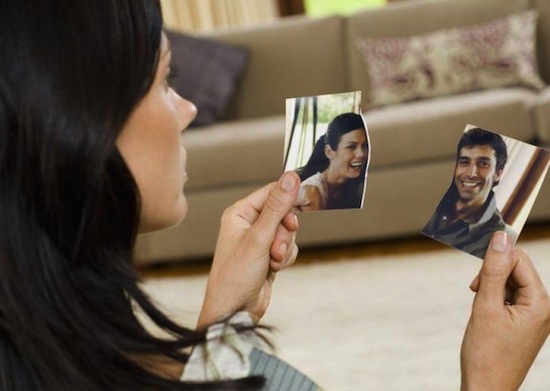 I say this with all due respect to the brotherhood that I belong to, but the fact is that many men will waste women's time. I'm sorry. And it's not that men are indifferent to wasting women's time, or would willingly hurt them; it's because of the way men think, and the way men operate.
The issue usually develops just into the dating phase, at the inferred inception of the "relationship".
It's important to know that most dating and relationship experts will tell us that men are typically three months behind in their thinking about the direction and status of the relationship compared to women. This means that while she is contemplating the details of what the future looks like, he is likely to be just having fun and enjoying the dating moments in contented oblivion.  A whole three months sooner than him, a woman will be consulting with her girlfriends on the direction of the relationship, including evaluating his history, his family, his trustworthiness and his overall future suitability.
And he? It's probable that he may have already informed a buddy or two that she's "a lot of fun and super hot", but not furthered his thinking much beyond that.
Ultimately, when the questions of direction and status are finally tabled, he will have a choice. He can either state that he's not ready to discuss such topics, giving the usual excuses or, he can consider whether becoming a "boyfriend" at this point is acceptable for him. Acceptable for him includes considering the minimum prerequisites, such as does he enjoy her company and does he like having sex with her. Shockingly one-dimensional I know, but at least I said "minimum".
This is a clear mismatch of relationship entry perspectives, but common just the same.
So the months go by and the man is likely still getting his initially required needs met, yet the woman finds herself longing for more and feeling less and less satisfied with the relationship.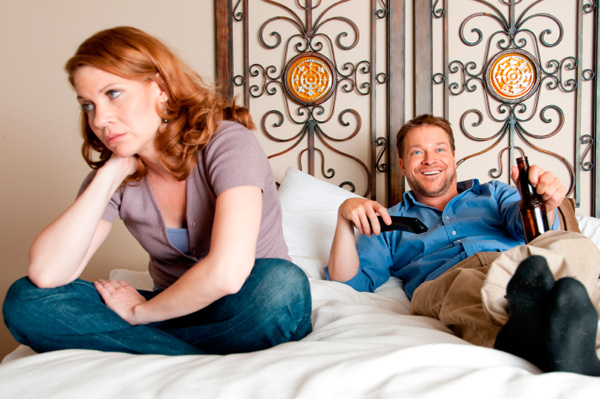 It's at this point that I must have found some of my beautiful friends as they responded to me with despair. There are probably many more women out there who aren't as acutely aware of the relationship imbalance, yet continue on day-to-day less fulfilled than they had ever imagined they would be.
How would a woman know if she's one of the women that need to break up with her boyfriend?
She should ask herself these important questions:
Do I feel desired the way I imagined I would be?
Do I feel respected the way I think I should be?
Am I contributing more to this relationship than I am getting in return?
Is this what I expected from a relationship?
Answering truthfully to these questions should let her know whether she should consider stepping up the conversations, or concede to the truth, and break up with her boyfriend.
Yet I can hear what some women are saying right now, because I've heard it before. Many women are saying, "Maybe this time it's different. Maybe with a little more time he will begin to understand, adapt and contribute more." And so on.
Considering giving a man a little more time to magically change is a critical and all too common error. Take it from a man; if the tables were turned and he wasn't getting his minimum needs met, he would break up with her.
Further, men characteristically don't magically change or evolve much.
What men will do however is learn from hard lessons. And what is a hard lesson? A hard lesson is when finally, after months of the woman trying to reach out to him, making every effort possible yet crying her self to sleep one too many times, she finally breaks up with the man who took her for granted.
He'll now have learned the consequences of complacency and remember that hard lesson, sadly however, for the benefit of his next girlfriend.