"Sex with Dr. Jess" Bachelorette: Theresa!

Theresa's middle name represents her essence, "Corazon" (which means heart in Spanish). Born in downtown Toronto to Filipino parents, her mother published her birth in the local Toronto Star newspaper and she has since grown to be a light in and for the city.
Upon her graduation from Ryerson University as the President of Journalism, she set her sights on pursuing a career in broadcast television. She began in radio and quickly worked her way gaining experience as a producer. By the time she was 28, she had 9 national television series under her belt, commercials, music videos and international broadcast experience for clients like CTV, MuchMusic, HGTV, Slice, Rogers and Citytv.
One day when working on set at the peek of her young career, she asked herself if what she was doing with her life, was worth the only life she had. When the answer to that question was "No", she knew she had to pursue an expression that would fulfill her highest purpose. This lead Theresa to building her dream startup "SociaLIGHT" which embodied leadership, entrepreneurship, systemic thinking (which she learned from an organization called United Global Shift based out of New York) and an expression for her "Love in Action" for positive global impact.The brand is a modern spin off the word "Socialite" with a new spelling and acronym. LIGHT – standing for L.eader I.mpacting G.lobal H.umanity T.oday. Her tribe challenges our generation to value one another for one's contribution and impact versus social status or superficial monetary possessions.
Today, the annual SociaLIGHT Conference, focuses on empowering and inspiring startups, entrepreneurs and community leaders. "We emphasize on the triple bottom line "People. Planet. Profit." and we truly believe in collaboration and business as a force of good."
The event hosts over 1,000 entrepreneurs nationally in Toronto and Vancouver and past speakers and contributors include Sir Richard Branson, Tony Hsieh, Seth Godin, Robin Sharma, Tonya Surman, Agape Stassinopoulos, Mastin Kipp and Miki Agrawal.
Seen as an expert in the startup and social innovation space, this young trailblazer has won several awards and accolades and has been featured in the Huffington Post, TechVIBES, PROFIT, and YOU Inc. Most recently, she was the Lean Startup Machine winner, nominated by the Toronto Board of Trade for Business Excellence as "Startup of the Year" and the recipient of a leadership award from former Lieutenant Governor, the Honorable Hilary Weston. Her startup has been featured in Forbes Magazine and she is a national keynote speaker.
Projects she has created include international campaigns that have resulted in supplying medical supplies in the Philippines, housing in Kenya through Change Heroes and Free the Children, local support in Peru through Planeterra, and 208 eye restoration surgeries in Tibet through Seva.
This Canadian sweetheart's greatest passion is to empower and ignite her generation and create media and "edutainment" that has systemic positive impact. She is grateful for all of her blessings and enjoys travel, music, spending quality time with her family and friends and her joy, her dog – Love (yes, that's his name). She lives between Toronto, Vancouver and Los Angeles. "I really value life's simple joys. Sand between my toes, prayer, laughter, the ocean and the sunshine is bliss for me."
In her opinion, "There is nothing more attractive than a great smile and a man who inspires the best in me and is my soft place. I trust Mr. Big above. I can't wait to find my King."

Name: Theresa
Occupation: Mediapreneur. TV Producer & Host Founder & Curator, The SociaLIGHT Conference
Things I'm passionate about: What's possible for you, me and the world. Innovation, business, media, startups, entrepreneurship, love in action, systemic leadership, travel, learning, genuine connection, the ocean, beaches, global impact, creativity, amazing experiences, God, my family, friends, & my joy, my dog. Love.
My ideal first date would be: Near water, good food, stimulating conversation, candlelight and a lot of laughing.
People say that I am: Loving, confident, creative, passionate and visionary.
Loving, confident, creative, passionate and visionary.
My ideal partner is: Honest, ambitious, a forever student of life, funny, healthy, thoughtful, committed, adventurous, and expressed in the world doing what he loves. He has strong values in God and universal love, family, good friends, quality and contribution. I want to look at him and think to myself, Damn how am I so lucky!? #greatfulformyKing
Dating deal breakers: Negative energy, no integrity, jealous, violent, poor hygiene or ignorant.
I'm not bragging but I: I can have a good time 😉
A talent that may surprise you: Surfing and drawing.
Three artists you'll find on my iPod: Drake, Banks, Calvin Harris
My dream vacation: Around the world ticket please. A total off-the-grid vacation. No phone, no internet, just magical, unforgettable moments and experiences. The juicy stuff that life is made of.
On weekends you'll find me: Spending quality time and having fun with my friends and family or dog, Love. Going to church, exploring new cities (I travel a lot), or doing some peaceful down time or inner connection.
What I put on my burger: Cheese please! I love cheese. Mushrooms and some BBQ sauce. Mmmm.
I was most impressed on a date when he: He surprised me over and over again. He planned a weekend where I just showed up at the airport. We ended up watching an Andrea Bocelli show and I was grateful for such a wonderful weekend full of surprises.
In high school I was: Suppose to be a pediatrician. Even got into pre-med. Then at 17 in my final OAC year, after an event where I spoke at the Chief of Police's dinner, I asked myself, "If I didn't care about what my parents wanted, what society thought I should do, or money, what do I really love?" Once I honestly answered my question, I then thought about what I could do that included all those things and get paid to do them. The result: I ended up telling my parents that I wasn't going to med school, rather I was going to pursue a career in television. The rest is history, and my life has been a crazy ride and evolution of following my heart ever since.
My guilty indulgence is: A good steak, Malbec or Champaign, Chocolate covered strawberries, oysters, spa'ing & dancing #workhard#playhard.
In my past life I was: An artist
In my next life I'll be: A Butterfly. #free
If my life were a genre of movie it would be: A Romantic Comedy
The actor that should play my life story is: Beyonce
Favorite ice cream flavor: Good ol' creamy French Vanilla.
To relieve stress I: Pray, swim, go to the spa, do hot yoga, meditate, read/ write, talk to close ones, or party.
If I played hooky I'd: Depending on how I felt (I'm a bit of an extremist) I'd surf and read a book on the beach, OR go to Chapters (I love the variety of knowledge and inspiration) OR fly to Vegas. If it was winter, I'd go to Whistler or experience something new that I've never done before like Coachella, Burning Man, or Awesomeness Fest.
If I found a genie in a bottle my three wishes would be:
1. To work closely with Oprah Winfrey, Jeffrey Skoll, Sir Richard Branson, Elon Musk and you for what's possible for humanity & the planet.
2. To have an unlimited bank account to create and invest in multiple expressions through businesses and media that results in solving global problems.
3. To find you & live happily ever after.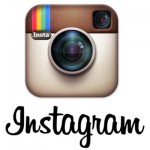 FOLLOW US ON INSTAGRAM TO SEE NEW BACHELORS AND BACHELORETTES WEEKLY! (torontosmosteligible)
Credits:
Photo credit: Steven Lopez/Eligible Magazine
Clothing sponsor: TSOQ (The Store On Queen)