DivaGirl Bachelorette: Aniko!
A bright spirit with a culturally diverse background, Aniko enjoys sharing her life with those who have similar ideals and passions. She is the type of woman who can go virtually anywhere, and leave a mark of appropriate and joyful air with her presence.  A creative entrepreneur who isn't afraid to take risks in life, she can relate to many, and can keep up with varied topics. She values family and friendship, and loves to be stimulated by the world in all its vast explorations and true riches and values. Aniko loves fearlessly, and is a caring woman who keeps her partner on his toes.
Name: ​​​Aniko
Occupation:​​ Holistic Beauty Professional
Things I'm passionate about: personal care, innovation, conscious living, travel, music, good food and wine, great sleep, laughter
My ideal first date would be:  looking at art, talking, and tasting delicious things in a place with character
People say that I am: optimistic and have the effect of soothing others when I am around
My ideal partner is: a man who knows himself, one who has the effect of making me feel loved and calm. a man who can lead with his masculine position allowing me to be my happiest best feminine self. Also, a man who wants to showcase us in the best light in all of life's many circumstances.
Dating deal breakers: I cannot work with toxicity addictions nor anger
I'm not bragging but I: have therapeutic hands of gold, with a healing touch
A talent that may surprise you: I sing
Three artists you'll find on my iPod: Fleetwood Mac, Amy wine house,  Massive Attack
My dream vacation: not a resort or a cruise.. An exploration of wherever I am without too much commercial elements so I can dive into the culture and environment I'm in.
On weekends you'll find me: cooking more if I'm home, or exploring art, markets, or getting away out of the city to connect with nature.
What I put on my burger: I don't do many condiments, but for some reason, burgers call for a full load. In my case veggies are all welcome and I cannot go without a slice of tomato or pickle.
I was most impressed on a date when he: listened to my excited ramble in previous dates, and arranged to hang out with me in those environments
In high school I was: moving around a lot, so I was adaptable, and colourful, also I was performing a lot, so I was creative.
My guilty indulgence is: too much of yummy foods and drinks at one time …. Cheese anything really…
In my past life I was: Some sort of a showgirl  in the 20's
In my next life I'll be: philanthropist, a performer, or an art dealer
If my life were a genre of movie it would be: classic comedy with lots of character work and some musical numbers, or an epic much like "out or Africa"
The actor that should play my life story is: that's a tough one.. Uma, Meryl, Penelope….oh boy.. Ill have to chew this one over!
Favourite ice cream flavour: pistachio
To relieve stress I: listen to music real loud and dance as I sing along, and laugh and talk with caring friends and family. Also, I make a change in my life and get out and get re-inspired by all the possibilities beyond my current restraints.
If I played hooky I'd: fly to Europe in heartbeat
If I found a genie in a bottle my three wishes would be: take care of my family, make their wishes come true, make me tri-coastal: North America, Europe and tropics, make a global committee that can actively listen and fulfill social health and safety needs of child and youth and their families, to help develop a better society
Want to suggest or even be one of "Toronto's Most Eligible Bachelors/Bachelorettes"? Email [email protected] with your nomination.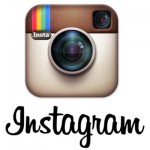 FOLLOW US ON INSTAGRAM TO SEE NEW BACHELORS AND BACHELORETTES WEEKLY! (torontosmosteligible)
Credits:
Special sponsor: Divagirl-Inc
Dresses and styling provided by Rent frock Repeat, Toronto.
Photography: Steve Blackburn at yyzevents.com