Feeling lucky or hoping to get lucky? Have you been struck by cupid's arrow? Suddenly the excitement shifts to sheer panic when you think about what to wear. Get your Valentine's Day groove on with these sexy fashion tips:
Tighter Isn't Always Sexier
Robert Palmer's back up dancers were sexy but was it really the spandex dresses or the red lips? Spandex can suck in your tummy, but it can also cut off circulation and look painted on. What a way to kill the mood as your date breaks a tooth trying to peel it off. Avoid irremovable options!
Burned by Surprise
Planning a surprise? You imagine it just like a movie. He opens the door and there you are in your red lace corset, stay-ups with red bows and your sky-high bedroom stilettos (if you don't have a pair you really should get one). You feel tall and powerful and as you go to take the first few steps towards him you trip on the rug and face plant giving yourself facial rug burn. Every woman should feel extra sexy in her bedroom heels but make sure you can at least walk a few feet in them. Test drive needed!
Camouflage Your Insecurities
Covering up in a potato sack might feel like the answer but it's not. It would be way too itchy and you would smell. If you are shy about showing your behind throw on a short black lace robe. Just enough coverage but keeps the sexy factor. Worried about the thighs? Try silk pajama bottoms with nothing else.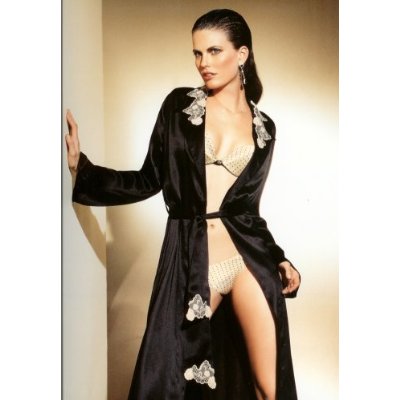 Up The Cup
If you are smaller breasted there are lots of options to make them look fuller. When wearing lingerie look for negligees that have a built in cups, padding (but not too much because what a disappointing surprise), bold prints and extra details like sequins and ruffles.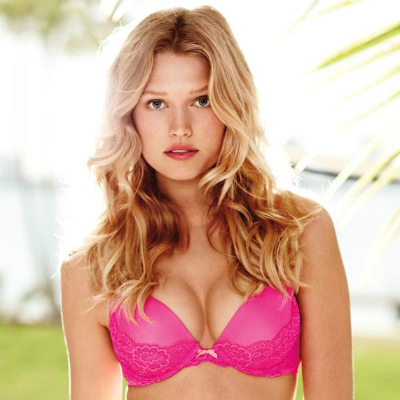 Happy Valentine's Day! Enjoy the tips and put your sexiest foot forward (without falling of course).