DivaGirl Bachelorette: Alina!
Alina was born in Moldova and immigrated to Canada when she was 13 years old.  She is fluent in Russian, Romanian and English. When she arrived she did not speak English and had to make a quick adjustment to her new home. She embraced Canada and its entrepreneurial spirit, using it as motivation to better herself and embark on a successful career. She is grateful to be able to call herself Canadian and proud to live in a country that supports its people and provides every citizen with opportunity. In fact, Alina was a contestant in the 2012 Miss Universe Canada Pageant. Her ambition in life is to never stop growing and developing herself as a person, constantly challenging herself physically, mentally and in her career. She recently traveled down to Lima, Peru to volunteer her time to help care for children at an orphanage. She describes the experience as the most influential moment in her life, driving her continued desire to not only give her time, but to continue to work hard so she can support these causes financially. She quotes Margaret Thatcher, "No one would remember the Good Samaritan if he only had good intentions." Alina currently is the manager of a Cosmetic Clinic in Toronto, She puts in long hours and is passionate about providing the best possible care. Starting in the field at the young age of 17, she has developed an in-depth knowledge of the cosmetic beauty industry. Currently she is implementing a partnership between the Clinic and two charitable organizations that help support individuals and families that have been affected by cancer. She is empathetic to patient's concerns and puts their well being as her highest priority
Name: Alina
Occupation: Toronto Cosmetic Clinic Manager
Things I'm passionate about: Beauty, health, philanthropy
My ideal first date would be:  A fun experience like skydiving
People say that I am:  Dedicated, motivated
My ideal partner is: The male version of me
Dating deal breakers: Excess bragging in any form
I'm not bragging but I: Manage the busiest clinic in Toronto
A talent that may surprise you: I speak 3 languages
Three artists you'll find on my iPod: Train, Pitbull…anything that has a good beat
My dream vacation: The breathtaking  Maldive islands
On weekends you'll find me: Waking up early. Hitting the gym and spending quality time with family and friends
What I put on my burger: Everything except garlic and onion
I was most impressed on a date when he: Showed me how to fly a plane
In high school I was: A rebel and famous for my artistic projects
My guilty indulgence is: Chocolate..mmmmm..mmmm..good 🙂
In my past life I was: I was a Queen
In my next life I'll be: President
If my life were a genre of movie it would be: action and adventure
The actor that should play my life story is: Angelina Jolie
Favorite ice cream flavor: There is not one bad flavor…but if I have to pick, my top flavors would be …pistachio, cheese cake chocolate…and coconut…never mind, all flavors!
To relieve stress I: Take long relaxing drives
If I played hooky I'd: I wouldn't play hooky
If I found a genie in a bottle my three wishes would be: I would only need one wish…" unlimited wishes"
Want to suggest or even be one of "Toronto's Most Eligible Bachelors/Bachelorettes"? Email [email protected] with your nomination.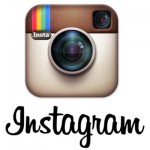 FOLLOW US ON INSTAGRAM TO SEE NEW BACHELORS AND BACHELORETTES WEEKLY! (torontosmosteligible)
Credits:
Special sponsor: Divagirl-Inc
Dresses and styling provided by Rent frock Repeat, Toronto.
Photography: Steve Blackburn at yyzevents.com