At the beginning of a relationship with a commitment-phobic man, the connection is really intense and future-focused. He makes promises, tells you he's been waiting his whole life to meet you, showers you with affection, and makes you feel like you are the perfect couple. This behaviour should be a red flag for you!
It's easy to say these things… but think… you don't know each other yet. A lot of these statements are wrapped up in the fantasy of love, the idea of you and him forever. This is the stage when you should be getting to know each other, flaws and all.
You are thinking how great things are going, how intimate your connection is, and how wonderful the future will be. But, he starts to pull away. He's busy with work. Then, the break-up comes, and it's completely cold and unlike the man you knew. No explanation is offered.
It's important for women to know that this is coming from a place of panic and fear of commitment. It's not about you. He's afraid, and fear is a primitive emotion. What happens when you're afraid? You run like hell! It's about survival. Other emotions, like empathy and love, shut down, making it easier for him to get rid of the thing he fears most: a serious future with you.
Know that this break-up is not about you. You didn't do anything wrong. It's related to his fear of commitment. It usually happens just when you are most open to love and starting to feel an deeper connection, which is so amazing for you, and so terrifying for him.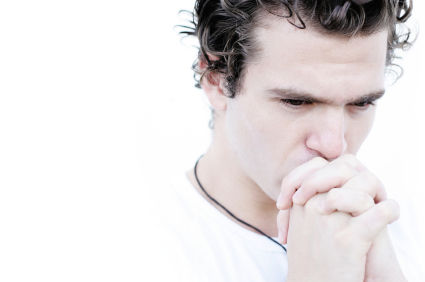 If your relationship is really great, and he suddenly takes off, it can be difficult to move forward. To get over the heartbreak, spend time with friends and family. Fill your time with things that you love to do. Take care of yourself. Most of all, remember the signs of the commitment-phobic man for your next relationship.