Grape growing in Australia began some time in the late 1700s, but proved very difficult because of the difficult climate. In 1824 the "father" of Australian wine James Busby found great success with vines he imported from Spain and France. Australia was first known for their cheap, sweet, fortified wines. Following World War II, new winemaking techniques elevated Australia's white and red wines to internationally recognized levels. Today, over 1000 wineries exist in Australia, but the "Big Four" wineries, Southcorp, Beringer Blass, BRL Hardy and Orlando Wyndham account for 80% of the country's wine production. Australian wine is known for its commitment to exhibit varietal characteristics and its great value.
Australia is most famous for producing Shiraz, Chardonnay, Pinot Noir, Cabernet Sauvignon, Sauvignon Blanc, Semillon, and Riesling. The country down under is also known for pioneering a number of grape blends, most famously, Chardonnay-Semillon and Cabernet-Shiraz blends. Australia's notoriety as a winemaking powerhouse began in the 1960s when winemakers began using steel tanks and cold fermentation techniques to produce clean Chardonnays that exhibited varietal characteristics. The two decades that followed increased the amount of dry red wine produced in the country, while fortified wines declined in popularity. Cabernet was highly praised in Australia because winemakers embraced technologies that preserved its intense flavors and were soft and enjoyable to drink young.
Shiraz is to Australia like jam is to peanut butter, a perfect combination. Shiraz in made from the Syrah grape that is typically blended with other varieties in French wines from the Rhône Valley. Shiraz (or Syrah) normally exhibits dark fruit, black pepper, and smokey aromas and flavors. The interesting aspect of Australian Shiraz is that it is available in a large variety of styles, from light, easy drinking wines with fresh raspberry fruit to more serious, complex reds that need to be aged.
The terroir (The French word that covers place, soil, sun, and climate) of Australian wines is very influential in determining the wine's style. The majority of wines come from the southern parts of Australia because of the climatic cooling effects of water from the Antarctic.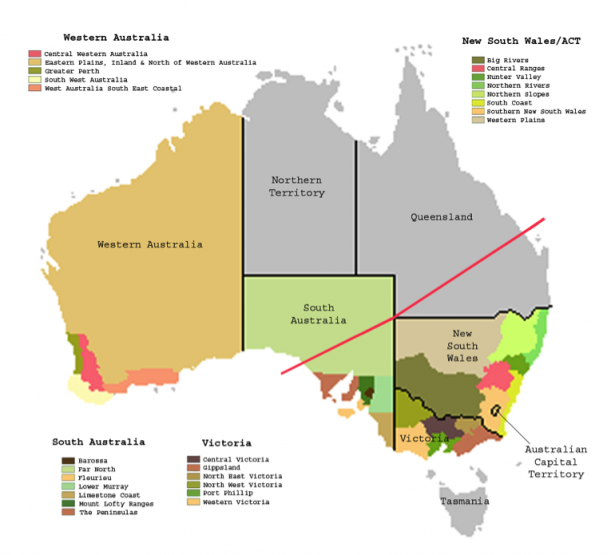 South Australia (the state) is home to 50% of the country's wines and some of the finest wineries in the world. This state includes the prestigious wine regions, Barossa Valley, Adelaide Hills, and the Clare Valley that produce the best hot climate Shiraz Australia has to offer. When looking for wines from New South Wales, the Hunter Valley provides a hot climate that produces bold Semillon and Chardonnays.
When looking for something from Western Australia, the Margaret River (greater Perth) offers some of the nations finest Cabernet Sauvignon.
The wine label may be the most influential factor for someone buying a new wine. In Australia the Label Integrity Programme (LIP) regulates laws controlling what and what can't go on a label. Understanding some of these laws can go a long way in helping you choose the perfect bottle for any occasion. If a grape variety is specified on the label, 85% of the wine must be made up of that variety; and if there are two varieties listed then they must be listed in order by volume (Cab/Shiraz will contain more Cabernet than Shiraz). If a region is specified, 85% of the wine must come from that region; if more then one region is identified on the label, then they must by listed in order of the volume of each region.
Try These Wines
Lindemans "Bin 65" Chardonnay (South Eastern Australia) $10.95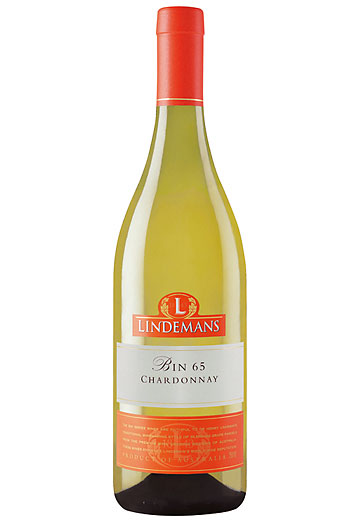 Jacob's Creek Reserve Riesling (Barossa Valley) $14.95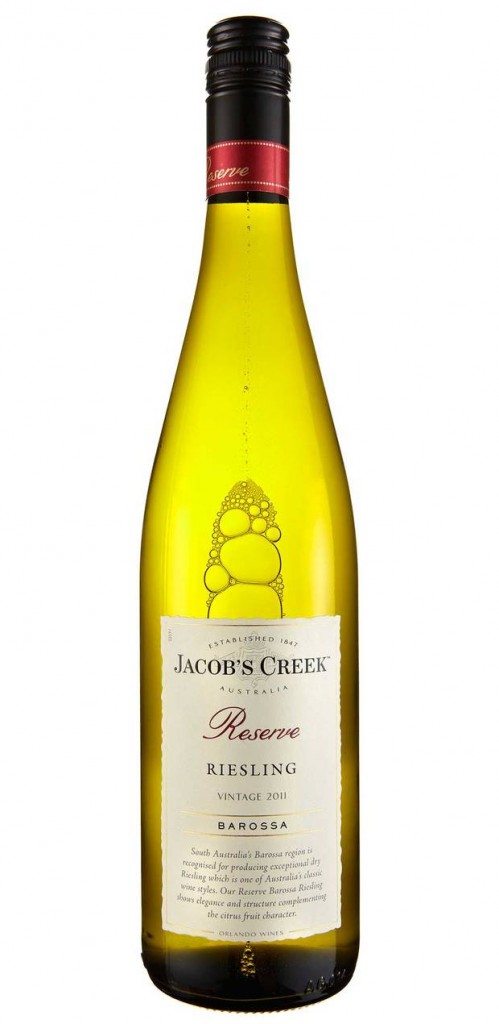 Penfolds "Koonunga Hill" Chardonnay (South Eastern Australia) $14.95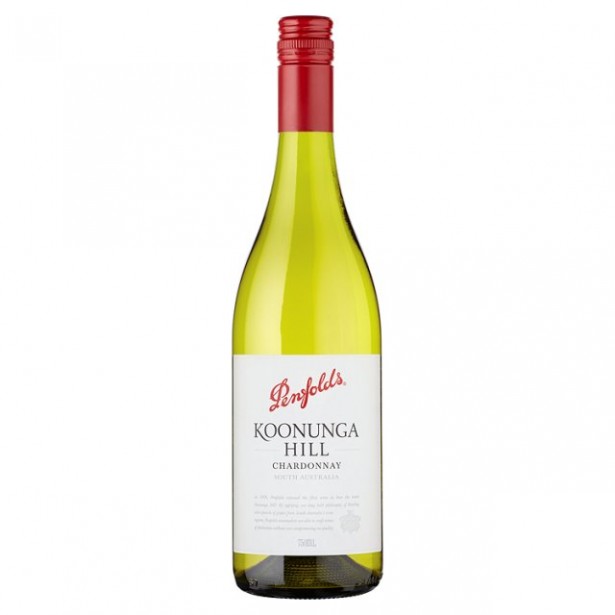 Peter Lehmann "Clancy's Legendary Red" (Barossa) $17.95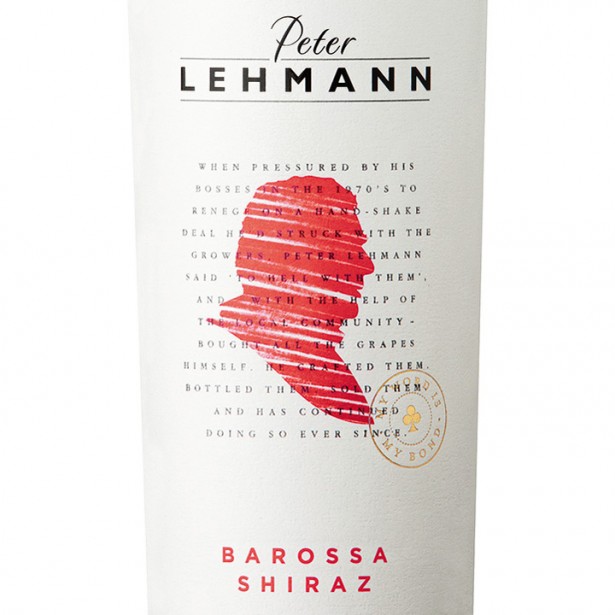 Fifth Leg Shiraz/ Cabernet Sauvignon/ Merlot (Western Australia) $16.00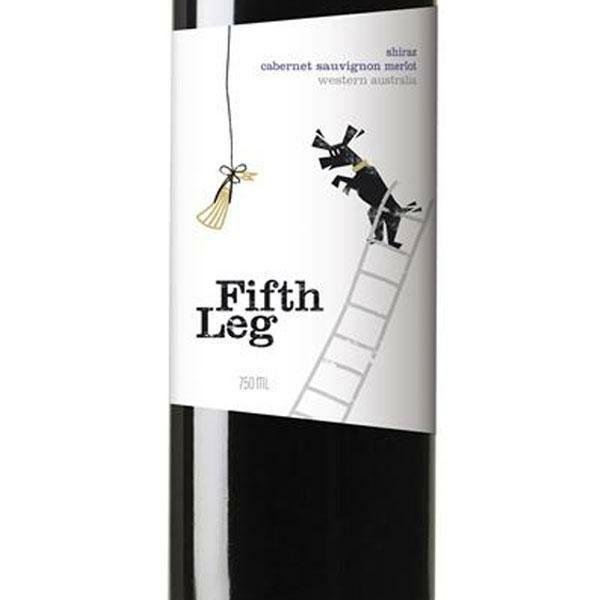 R.L. Buller & Son Pty Ltd Victoria Tawny (Victoria) $15.95