Although this is the dating reality for most men, meeting new women doesn't have to be this complex and strenuous endeavour. Somehow, clubs are touted as the most promising venue in dabbling with newer prospects, although I beg to differ. Luckily for you, it's summer and if there ever were a time to develop a successful day-game approach to women, it's now! Yes, it's time to do away with the liquid courage and nightclub schemes.
If you've always adopted a serious and calculated approach with women, you can hit the brakes now- especially now that summer is here. Mind you, less is more in the modern-dating world. Plus, it's highly favourable meeting her casually, than in a club, where her defences are up from being mercilessly hit on by drones of men. Summer dating involves high-octane levels of excitement and flings with a predictable lifespan of about 3-6 months, with barely any room for long-term relationships. You know, just as brief as the summer season itself. If the earlier disclaimers still don't deter you and you're ready to indulge, here are the top 3 places to meet women during the summer:
1. Summer Festivals.
Attend at least one of the following: carnivals, fairs, concerts, busker fests, art shows, food fests etc. Good food and great moods make for effortless conversations and interactions with women. Strike while the sun is hot!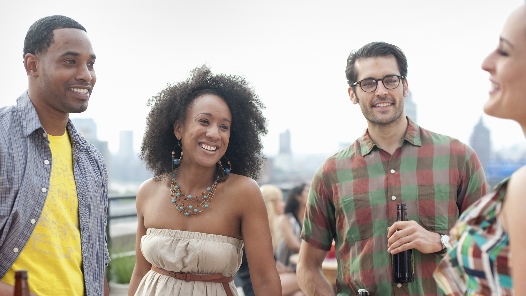 2. Social Outings
The summer bbqs, pool and house parties, cottage trips, vacations, parks, beaches etc., are underrated avenues in mingling with old friends and meeting new people. Here, the classic theme of "the more, the merrier" is crucial in expanding your social and dating circle.
3. "Chance" encounters
There's nothing women love more than an unorthodox approach. See that gorgeous woman standing next to you in queue? The one walking up the street you traded eye contact with? Even the one seated outside on the patio, on the bus/subway? Yes, these and many more unscripted scenarios are particularly welcoming opportunities in approaching women.
Why not take a little risk in initiating conversation with her if you find her striking? Think of it this way: if your advances are returned, it'd be worth the risk. If not, chalk it up as an experience. Happy Summer Dating all!