Gotstyle Menswear Bachelor: Jason!
Jason was born and raised in Mississauga, and found himself living and working all over Toronto where he started his career in the ever—changing world of finance. As an Accredited Mortgage Consultant and entrepreneur, he works with clients across Canada. He's developed a referral network of real estate and financial professionals to produce residential and commercial mortgages, and works closely with banks and non-bank lenders as a correspondent for third party originators. By evening, Jason's all over TO, teaming up with great groups of professionals to grow each other businesses. He enjoys travel, golfing, scuba diving, and attending social events and charities that give back to community. Jason is interested in a woman with a sense of humor, confidence and with a big heart. If you need advice or help on your homeownership needs, just don't have the patients or time to negotiate, you can find him at www.mortgageswithjason.ca .
Name: Jason
Occupation: Mortgage Consultant
Things I'm passionate about: Health, fitness, adventure and of course helping others obtain their dream of homeownership
My ideal first date would be: Cruising over to Toronto island with a bottle of vino
People say that I am: Down to earth, driven and easy going
My ideal partner is: Someone is smart, confident, active and has a silly side. Except that in the end, I will still fall in love with the complete opposite.
Dating deal breakers: Selfishness is always a deal breaker
I'm not bragging but I: Do have natural pearly-whites
A talent that may surprise you: I am really good with my hands….
Three artists you'll find on my iPod: Jay Z, G n'R and Bon Jovi
My dream vacation: A secluded island in Caribbean, a hammock and unlimited supply of cold coronas with limes
On weekends you'll find me: Jogging or biking along the beachfront or through high park in the mornings and spending time with friends and family in the afternoons
What I put on my burger: Fresh tomato's, lettuce, sautéed mushrooms, cheese and bacon, two pickles on sides please.  Now, that's a tasty burger. Mm-mm-mm..
I was most impressed on a date when she: Was herself and able to open up
In high school I was: A  jock
My guilty indulgence is: Swedish berries, wine gums and chocolate
In my past life I was: A Seahorse
In my next life I'll be: An Irish Setter
If my life were a genre of movie it would be: Underdogs Never Lose
The actor that should play my life story is: Matthew McConaughey
Favourite ice cream flavour: Kawartha dairy wolf paws, especially if heading northbound ..yummy
To relieve stress I: Exercising and stand-up comedy
If I played hooky I'd: Be kicking back on the patio with a few cold ones
If I found a genie in a bottle my three wishes would be: Eternal health, happiness and more wishes
Want to suggest or even be one of "Toronto's Most Eligible Bachelors"? Email [email protected] with your suggestion.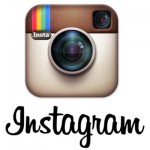 FOLLOW US ON INSTAGRAM TO SEE NEW BACHELORS AND BACHELORETTES WEEKLY! (torontosmosteligible)
Credits:
Photography by Yousuf Afridi
Clothing, styling and sponsorship provided by Gotstyle Menswear, Toronto.