As we're getting ready for fall, many of us start contemplating how we're going to change (or start) a workout routine, or maybe modify our diets? The start of autumn is a time to buckle down and get back to work after the frivolity of summer. And that makes it an opportune time to form healthier habits. But do you know what is the most important healthy habit of all? It's cultivating and caring for your self-esteem! Confidence is everything. Improving your self-esteem can transform mental health, your career, your friendships, and of course, your romantic relationships.
Self-confidence is also key to creating a healthy romantic partnership.  Confidence has been shown to influence both your own relationship satisfaction – and your partner's satisfaction. So how do you boost your self-esteem, and in turn, your relationship? Well, we've assembled a few tips…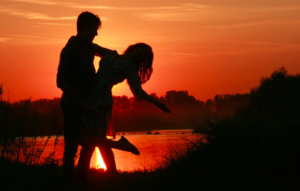 Positive Self-Talk: Self-talk is a pretty self-explanatory concept. It's literally what you say to yourself, either mentally or out loud. Self-talk plays a vital role where your self-confidence is concerned. The words you say to yourself form a chorus in your mind. They become the words you believe, a central part of your self-image. Therefore, positive thinking is crucial. Every time you have a negative notion about yourself, turn it around and make it positive instead. Pretty soon, the positive self-talk will become your new normal. You might even try adopting a mantra, like the following: "I am a strong, capable, professional person." After a few weeks of positive self-talk, you'll be more confident and satisfied with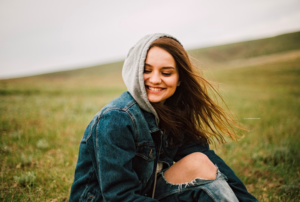 yourself. Your significant other is sure to take notice! And we all know there's nothing sexier than someone who's comfortable in their own skin. 
Self-care: Practicing self-care is important for you on an individual level, and for your relationship. When you take care of yourself and show yourself love and respect, you'll have the emotional reserves to do the same for your partner. Self-care can take many forms, from giving yourself a manicure to training for a half-marathon. But no matter what you do, the common denominator is that self-care involves taking time to tend to your own wants and needs.
Practice Gratitude: Those who practice gratitude experience many benefits, including having more positive emotions, and being kinder to others. Grateful people workout more often, too! So please, take time to count your blessings. Perhaps you could keep a gratitude journal, or visualize what you're thankful for each morning. If you become more grateful for your partner and what they bring to your life, that gratitude could just be contagious! There's nothing sexier than a relationship built on mutual admiration and appreciation…
Set Healthy Boundaries: Stay true to you.This means clearly asserting your limits, whatever those limits pay me. It's okay to ask for a raincheck, ask for a compromise, or outright say no to something.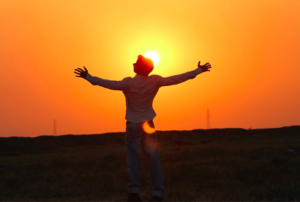 Confident people are able to be themselves without feeling the need to change themselves in order to make their significant others happy. They show themselves and their partner respect, and they expect it in return. So if you feel like you're seeing the in-laws too often, or you need a bit more alone time, let it be known. Whatever your limits are, don't be ashamed to express them!
Accept Responsibility: Everyone makes mistakes. When things go differently than expected, own up to your role in that instead of playing "The Blame Game." Accepting responsibility is the most productive thing to do, because you can only control your attitude and actions. And when you do, your significant other will see your confidence and maturity shine through. So next time you forget to take the garbage out, just admit it! 
Find Your Happiness: You are the only one who can 'make' yourself happy. It can frightening to accept, but happiness comes from within. Relying on others for your happiness puts undo pressure on them, and on  your relationship. Conversely, happy, confident people are attractive people! So search for what brings you happiness and contentment. Is that meditation? Is that changing careers to pursue your passion? Happiness starts in your own head. So find your own formula and run with it.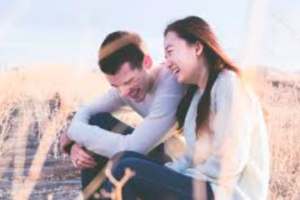 Practice Acceptance: Accept yourself for who you are. As we learned in Kindergarten, you are unique. You're the only you.Acknowledge all of the gifts and talents that make you who you are. Focus on loving yourself as you are, and better self-esteem will follow.
Don't wait to lose ten pounds or get a raise before embracing yourself. You are already enough. And don't forget to offer acceptance to others as well, especially your partner. Accepting and loving each other unconditionally makes a relationship healthy.