Gotstyle Menswear Bachelor: Jaren!
Jaren lives the epitome of a double life. Creating, developing and executing integrated sponsorship programs for Canada's #1 golf marketing brand by day and drumming for his 2 projects, CrashDex and Jerzee by night. Jaren's two passions have always been sports and music; playing football, baseball, basketball, hockey and boxing in high school while juggling his first band. After a brief stint away from music while playing football at the University of Guelph, he formed DJ/Drummer duo CrashDex; bringing music to life in clubs and concert venues across the country. In late 2011, fate would connect him with Billboard charting Pop / Hip Hop artist Jerzee and his manager Skip; becoming Jerzee's drummer & partnering with the duo to create entertainment company FameCity Group INC.
Jaren looks to continue to build his music career from both the stage and behind the scenes, leveraging his learnings from the world of business and sports marketing to capitalize on a shrinking world and access to a now global market. You can check out his projects here:
www.youtube.com/crashdex9
www.jerzeethaicon.com
Instagram & Twitter: @jwillyhay
Name: Jaren
Occupation: Sports Marketing & Sponsorship / Drummer / Entertainment Group Co-Owner
Things I'm passionate about: Family, Friends, Music and Sports are all it takes to make me happy
My ideal first date would be: with Jennifer Lawrence
People say that I am: special (and by people, you mean my mom. Right?)
My ideal partner is: One with a great sense of humor, avoids unnecessary drama, gives me butterflies, appreciates great music and understands Sundays are for football.
Dating deal breakers: Have to be up front and honest with the person. If all cards are on the table and expectations are kept in check, everyone wins.
I'm not bragging but I…: Work with Canada's next big music export, Jerzee.
Three artists you'll find on my iPod: Jerzee, USS, Most Non Heinous
My dream vacation: I am a beach bum. Take me to Thailand with 50 of my closest friends and I would be one happy kid.
On weekends you'll find me: At the studio, on the field, on the stage, or at the bar.
What I put on my burger: Everything. Flavour country.
I was most impressed on a date when she: Brought her girlfriend
In high school I was: The musician / jock hybrid (Leaside High What Up!?)
My guilty indulgence is: Quality Scotch
In my past life I was: A single, incredibly fast, sperm
In my next life I'll be: Let's just take it decade by decade…
If my life were a genre of movie it would be: Trick question – Documentary, obviously
To relieve stress I: Drum/ play sports or hit gym / drink scotch. Not necessarily in that order.
If I played hooky I'd: One up Ferris Bueller's Day Off and then make-out with Sarah Jessica Parker, just because Matthew Broderick is a little too smug for his own good
If I found a genie in a bottle my three wishes would be: That he was as cool as the genie from Aladdin, more wishes (obviously), and a magic carpet ride. I prertty much get all my genie related knowledge from Aladdin apparently.
Want to suggest or even be one of "Toronto's Most Eligible Bachelors"? Email

[email protected]

with your suggestion.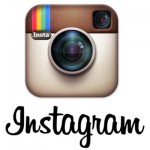 FOLLOW US ON INSTAGRAM TO SEE NEW BACHELORS AND BACHELORETTES AND BEHIND THE SCENES PHOTOS (torontosmosteligible)
Credits:
Photography by Yousuf Afridi
Clothing, styling and sponsorship provided by Gotstyle Menswear, Toronto.