As Spring approaches, it is time for some spring cleaning and, perhaps, that could mean re-decorating your room with some awesome new spring trends. Start fresh this spring and try these cool trends to make your room pop this season!
RELATED: DIY Luxury Decor
Fairy Lights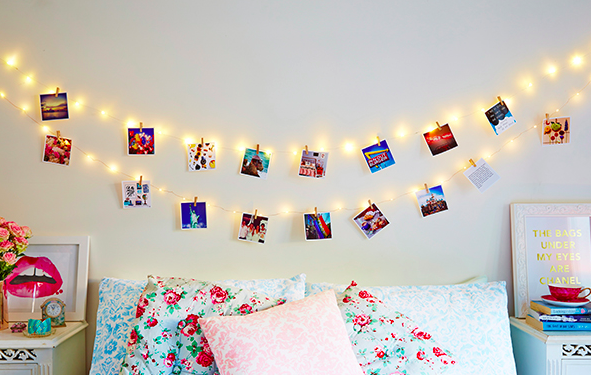 This is not a new trend but it is still a trend that is going strong. Fairy lights bring a lighthearted and cute feel to your room and act as a lamp while simultaneously being an adorable piece of décor. Fairy lights can be arranged in a number of ways. They can outline furniture or they can be bunched up and placed in a glass jar or vase, they work whichever way you decide to present them. They can also be personalized to your tastes or your specific room themes. They come in many different colours, shapes, words or styles.
Yarn Throw Blankets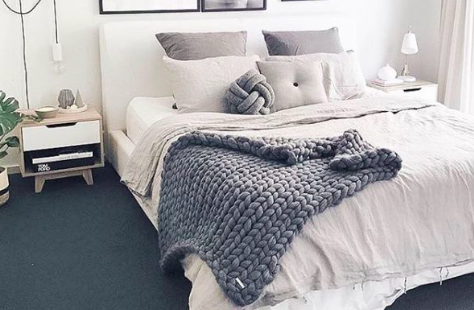 Just because you are spring cleaning does not mean that you have to give up cozy blankets. Yarn throw blankets are pretty accents to your bed that can tie a desired colour scheme together by day while also making you warm by night. You can choose the thickness of the yarn to match your blankets, pillows or carpets and choose the colours or patterns based on your personal tastes or your bedroom theme. It is all up to you!
Pops of Colour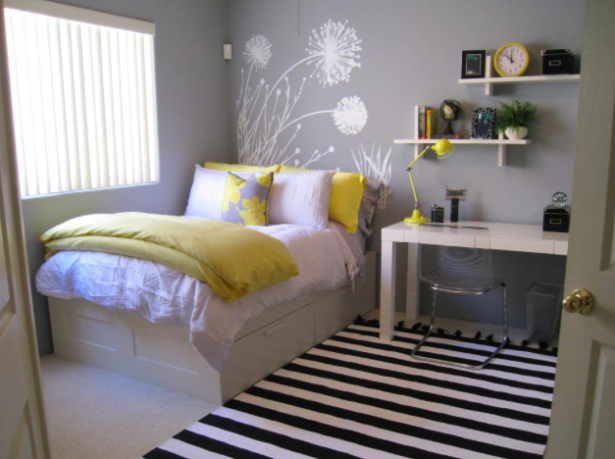 Spring cleaning brings upon thoughts of freshness and colour. Pops of colour can add dimension and balance to your room and can be personalized to colours you like and can either be solid colours or certain patterns that you choose. This trend especially works well when the majority of your room is one colour or mostly shades of one colour (especially a blank slate of white). From there, you can choose accent pieces that work for spring and when spring is over you can box up your décor for next year and have some fun shopping again for new pieces!
Accent Walls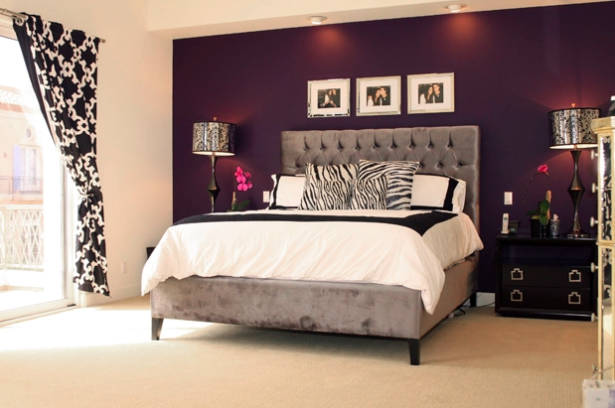 Colours bring your room to life in the spring so a good colour scheme is crucial for a spring cleaning room transformation. Accent walls can add depth and interest to the colours you choose whether you decide to colour your accent wall an opposite shade from your regular wall colour or if you choose to make your accent wall a shade darker than your wall shade but the same colour – it all works!
Silhouette Wall Decals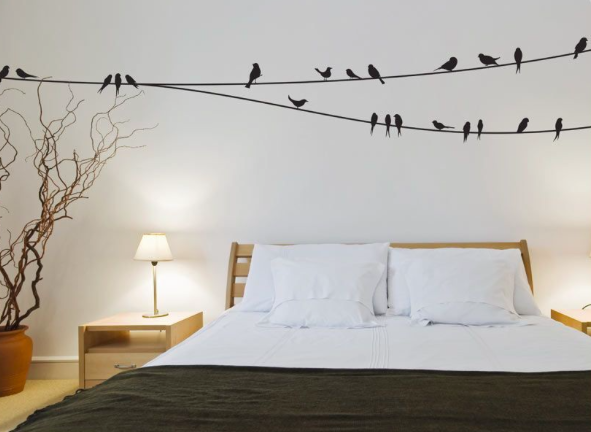 Wall decals are great because, unlike accent walls, you can change them as easily and as frequently as you want which is good for spring because, sadly, spring does not last forever. You can choose shapes and colours based on your room theme and your interests. However, the best thing about silhouette wall decals is that they are usually either all white or all black = both colours that go with probably every wall colour or colour scheme.
RELATED: 10 Accessories That Will Transform Your House Into A Luxurious Living Space
Happy spring cleaning!