Computer-mediated communication (CMC) and the Internet have transformed the face of how we communicate. So it would follow, that the ways in which people have developed and maintained relationships have radically changed. Couples often stumble within the new codes of Internet conduct, especially in the area of intimacy. As such, traditional definitions of intimacy are also changing.
Scholars who examine the effects of social media in the day-to-day life of couples, find that technology—social media, digital devices– plays an important part of their daily interaction. Certain technology likes cell phones for instance, open up opportunities for communication and sharing daily life events. This is found to strengthen relationships beyond actual communication. So according to recent research technology is not all bad for our relationships as it opens up opportunities for communicating and connecting throughout the day (texts, e-cards, sharing links or photos).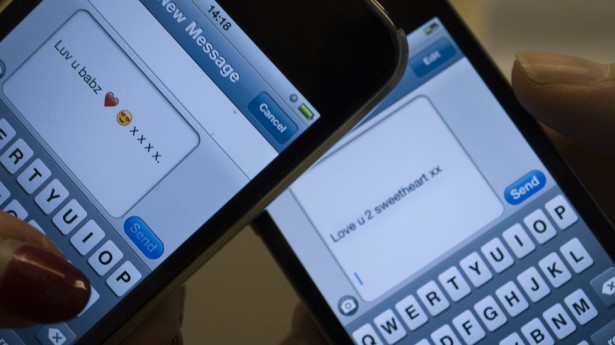 Couple problems seem to materialize when partners replace or mistake electronic relationships for physical ones, such as those who engage in intimacy online-Cybersex. Researchers who study intimacy in computer-mediated relationships, tell us that the way partners describe intimacy has changed. They find that the relationship to their primary partner is more undervalued than in the past, and that traditional definitions of intimacy are more vague. They explain that couples who once experienced a secure relationship now struggle with the new –often ambiguous– rubrics surrounding an agreed upon Internet conduct.
Internet related sexual relationships, can create a breach of trust between partners. Like physical affairs, Internet infidelity has a component of secrecy. But in this case, the secret virtual persona that the betrayer creates can feel like a double infidelity. For some it may feel as though their partner has a second life. The person they believe and trust their partner to be, becomes suspect.
When experiencing Internet-related intimacy issues it is important to separate out other common issues that couples face, such as trust and communication. Sexual online meetings themselves may be a replacement for deeper longings in couples. It may be an extension of particular needs not being met within the relationship.
Overall, the Internet has opened up many exciting possibilities of connection that did not previously exist. But just as digital technology can allow relationships to develop and endure, it may also provide new spaces to breach trust. While couples may now struggle to put new codes of conduct into place in their relationships, what remains foundational to any healthy relationship is sharing intimate conversations—face-to-face- and defining conduct that feels comfortable and respectful to each partner.
By Jennifer Berbrier

Jennifer works with individuals and couples within a systemic and humanistic framework. As such she focuses on the whole person rather than a constellation of symptoms. She pays close attention to the layers that create the unique individual/couple dynamic. Jennifer helps challenge her clients to gain a deeper sense of self, whereby overall goals are met and where clients can ultimately leave therapy with a sense of empowerment, perspective and change. Since 2004, she has been an associate member in private practice with the Montreal Therapy Centre. She completed her Masters in art therapy at Concordia University, followed by a post-graduate specialization in marital and family therapy from the Argyle Institute of Human Relations. She believes in equal access to therapy. As such she accommodates clients based on a sliding fee scale.
Contact Jennifer by email: [email protected]