I thought it was about time that I highlighted one of the most romantic and inspiring features of my beautiful home province of Nova Scotia, Canada. I am certainly not and will never be the biggest advocate of the absence of palm trees or swaying hammocks but there is undeniably something about this province that keeps me and a lot of others coming back for more. Beyond the incredibly warm and friendly people that inhabit Nova Scotia, there are also some very appealing destinations if you are looking to either disconnect from the world with your partner or looking for a getaway with a group of friends. The province is flush with renowned vineyards and enchanting little B&B's where you can kick back with a glass of wine and some local delicacies and just enjoy the slow pace of the world around you. We could all use a tiny bit of that every now and then.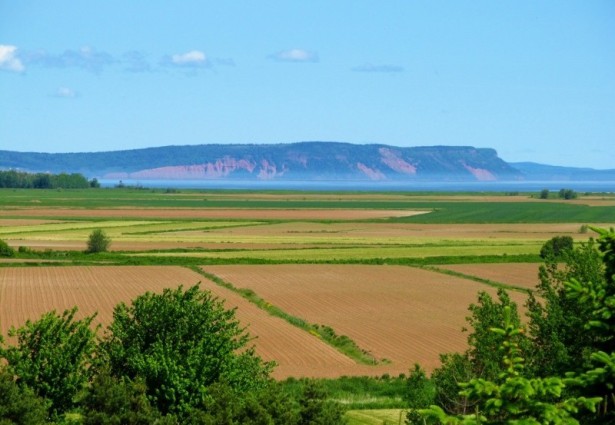 Once you have arrived into Nova Scotia either by car or by plane into the Halifax International Airport it is simple to find yourself in any of the many vineyards of the province. The Annapolis Valley is located in the western part of the Nova Scotia peninsula, formed by a trough between two parallel mountain ranges along the shore of the Bay of Fundy and it will take you approximately an hour or so to reach from the airport depending on where in the Valley you are heading. This area has been been growing in popularity among people looking for a vacation that takes them closer to nature and gives them a way to reconnect. While sampling the delicious local wine you can also enjoy the intriguing historic sites, the majestic landscapes and also the high tides and the great whales of the Bay of Fundy. You will also find noteworthy vineyards such as Petite Riviere perched along the South Shore benefiting from the constant coastal breezes from the nearby ocean. Nova Scotia also happens to be situated on one of the cooler climate limits for vines which means the soil creates some of the most distinctive tasting grapes in North America. You will find a large assortment of red and whites along with fruit wine, ice wine and a few local flavours such as Maple wine.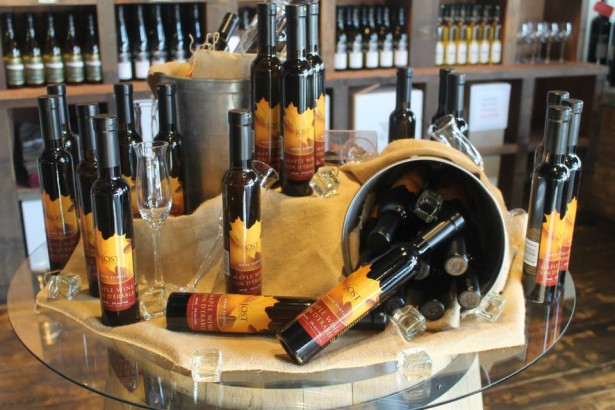 All of the many wineries of the region offer tours as well as tastings which are usually accompanied by locally made cheeses to sweeten the deal. You can book an organized wine tour in advance or you can go at your own pace when you arrive and visit the properties that interest you the most. If you are a lover of sparkling wines then you are not to miss a visit to Benjamin Bridge Winery, the makers of the perennial sell-out Nova7. Most of them are known to excel in a particular type of wine and grape depending on their location so arm yourself with some pre-planning and you will be able to properly satisfy your cravings.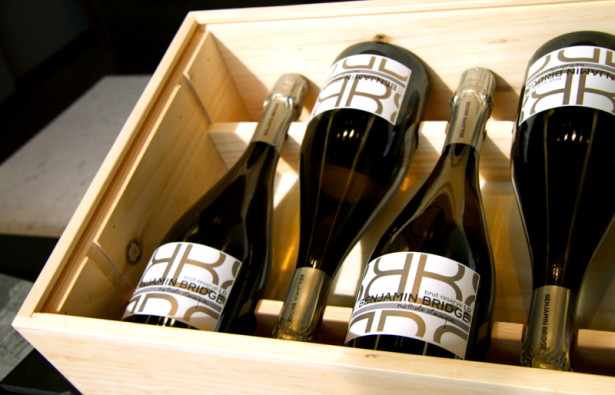 If you find yourself in the Annapolis Valley then it would be a wise choice to stop for dinner at Le Caveau restaurant which is located just outside of Wolfville as part of the Domaine De Grand Pré winery. This is the perfect spot for a romantic dinner with your loved one after a full day of exploring the region and of course tasting the wines. This restaurant was named "One of 20 worlds best winery restaurants" by wine access magazine and it certainly lives up to it's hype. It serves as the perfect vehicle to showcase some of the best Nova Scotian produce and will enable you to get a true taste of this beautiful province. With an ever-changing menu catering to the seasons, you can find delectable items such as Boar, Deer, Nova Sea Scallops and of course Lobster pie. There are also a large amount of small Bed and Breakfasts as well as local Inns in close proximity to the restaurant, therefore after indulging in even more wine at dinner you will not have far to go to reach a comfortable and relaxing rest place.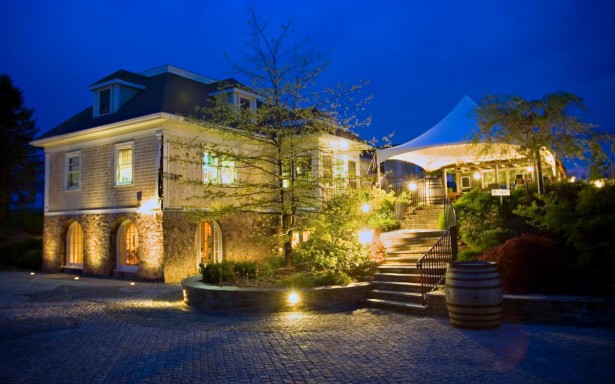 If you are interested in attending a local event then there are also two festivals that take place annually. The Ice Wine festival was just recently held at the beginning of February at Domaine de Grande Pré and then there is the Fall Wine Festival which will take place September 13th to October 14th this year at locations throughout the province. Both festivals are a way to promote the amazing wines and wineries, celebrate the harvest season, and provide consumers with a month of entertaining culinary events. The varying and diverse seasons of Nova Scotia also add to the appeal of visiting. The spring-time will bring flower blossoms and budding trees, giving an optimistic view of the beautiful and warm weather that is to come. Summer is perfect for people who enjoy the sun shining bright, warm weather and green rolling hills and fall is in a league of it's own. For anyone who has witnessed the beautiful colours of the fall foliage in the countryside, you will be more then impressed by the many shades of colour that the areas trees are able to produce. There are over seventy grape growers and more than five hundred and fifty acres under vine in seven different regions across Nova Scotia so wether you choose to visit for a short time or a long time you will have more then enough choices to wet your appetite, pun intended.