What is a player?
A person who is skilled at manipulating ("playing") others, and especially at the art of seduction by pretending to care, when in reality they are only interested in sex, attention, the chase or the early stages of non-committal flirting.
Nothing is more exciting than when 2 players meet across a crowded room and begin the dance of seduction. Each knows the unspoken rules of:
not giving up too much too quickly
using their master skills of flirtation to fan the sparks into flames
enjoying the physical and chemical connection for what it is
not asking for too much information
not placing demands or setting expectations (or responding to them)
preferring to keep the mystery alive
not making commitments or plans in advance
after your initial meeting, communicating mostly through brief text or Instagram
smoothing over or avoiding conflict with distraction
maintaining self-confidence and poise
always appearing open to the possibilities (not giving a definite no)
adept at taking the lead and using the power of persuasion
enjoying the chase with a sense of adventure
and a few more.. 😉
When both parties are interested in just having fun, there is no better conversation (verbal or non verbal) to be in. However, if you are looking for "the one" and your evening contains an agenda of playing for keeps, you may want to beware of stumbling into ecstasy with someone who just likes the game.
Do you have a track record of attracting the Player when you are looking for the "One"?
Perhaps you are so swept up by the charismatic charm or good looks of the player that you can't see the indications. We understand.
Perhaps you are enthralled by the mystery of the unknown and the chemistry that fuels it. Or maybe you weren't aware of the list of indicators noted above and you are experiencing an epiphany right now!
Whatever the case, it's hard to resist the flirtatious power of a person who has zoned in on you with just enough attention and the right conversation to string you along an exciting tour of snakes and ladders.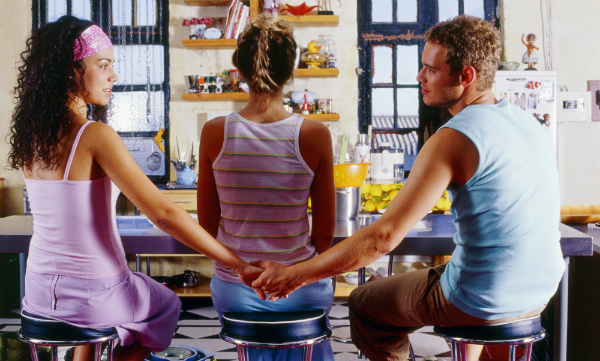 If you see this is your pattern and you are done feeling hurt, frustrated and want to change your outcome – follow these simple strategies to attract the relationship for you:
Read our article "Are You Ready for Love".  Answer the 10 key relationship questions to find out if you are truly ready for love or if your core beliefs are actually programmed for self sabotage? If you have any yes answers, it uncovers the reason why the Player is the perfect partner – you are only emotionally ready for short term fantasy love that leads to disappointment and fulfills on your negative belief systems.
If you have passed the questionnaire and you are genuinely ready for a long term committed relationship, it's time to raise your standards! You may be used to getting crumbs when you deserve the whole cake. To raise your standards, you have to increase your patience and reduce the need for instant gratification.
All this means:
Not engaging in physical intimacy for at least the first 90 days. Not even kissing, maybe holding hands and a lot of eye contact. (We are serious). Get to know each other and get used to a new kind of intimacy.
Using the list above to notice when you are being played. If you are feeling empty or unfulfilled by a person who is non-committal and only out for a light hearted round in the shallow end. Stop wasting your time. Honour yourself, your feelings and standards and get out of the pool. There is a hot tub out there somewhere!
Life will test your resolve. You will continue being tempted by players because your subconscious mind is wired for familiarity. Your job is to be aware of your patterns, see the "Relationship Red Flags" and courageously say no to short term gain for long term…. pleasure!
Enjoy the journey!
Tanya and Joanna