This winter, filled with layers of darkness, surrounded me with blends of wool and cashmere. It's time to shed your winter skin and feel alive with the energy of the spring sunshine and of course endless rainbow of colour that fills your favourite stores.
Step into spring with these three easy to wear spring fashion trends that will keep you stylish and fresh:
Metallic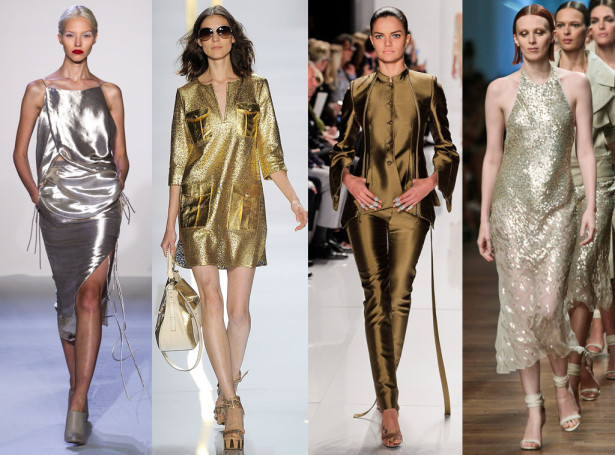 I love metallics because they can be paired with anything and in my eyes are timeless because they always make a comeback during the spring and summer seasons. If you are afraid to stand out then keep your look more classic by accessorizing your outfit with a metallic bag or shoes. If you really want to stand out from the crowd go metallic in a suit or dress!
Wide-Leg Pants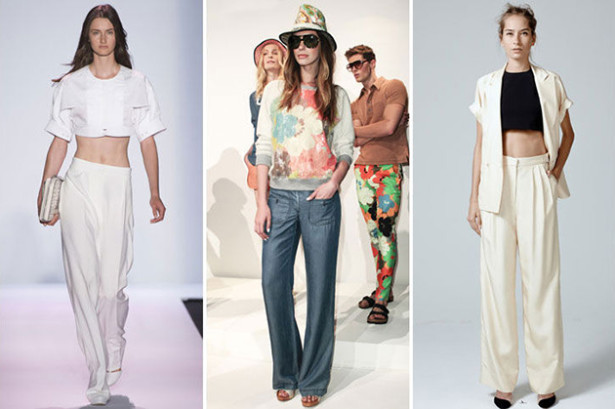 Some of you may be in disbelief these wide leg pants made the list but guess what? These are smart pants! For any woman who has challenges with wider hips and thick legs wide- leg pants are the trick to balance out your silhouette. We should be thanking designers for providing a flattering and comfortable design.
Colour Has Found Equilibrium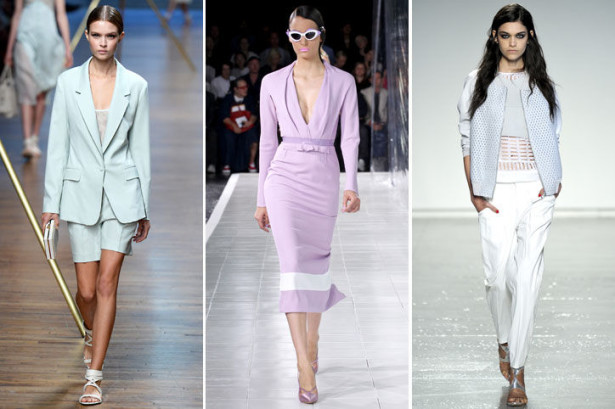 Colours of spring 2014 range from warm pastels such as placid blue and violet tulip, romantic and vintage inspired, to brighter and spicier colour. Try a sprinkle of cayenne a high pitched red and Freesia a bright yellow. If you really feel daring, choose a pastel with a bright colour.
So how can you throw all three trends together into a perfect look? Try a pair of wide leg black linen pants, vintage violet top, silver metallic stilettos and a punchy statement necklace. Get ready to spring into spring!