So they agreed to go out with you? Congratulations! We know how difficult it can be in the dating world; especially for the 'good guys' and 'shy guys'. Building up the confidence to ask anyone out is often more work than the actual date. This includes the 'alpha male', who we know can also become tongue tied- and not in the way you are thinking! One of people's biggest fears is on the line, and you guessed what it is – rejection! But hey, they said yes so you are in the green- sort of.
After the initial nerve wracking 'asking', your next move is to plan the date. For some, they already know what they want to do; but others, well they don't have a clue. Don't be discouraged.
A lot of men struggle with date ideas, and they also struggle with how to dress for a date.
The reoccurring questions that often get asked are: "where do I take them?" and "what do I wear?" Well, it's your lucky day, because we are going to fill you in on some date tips, and the 'how to' dress for different dates! So get out the pen and paper, (or the thumb and pointer fingers) and start taking notes and snap shots of your screen!
Here we go…
We think first dates should be more than just your typical coffee meet. Take her for a drink and possibly some yummy appetizers! Now we know a lot of men prefer the coffee date, but believe us when we say you need to 'one up' the coffee date! Getting food stuck in your teeth is just a risk you'll have to take. Besides, the drink will help take away some of the nerves that come with the first date jitters! There are some great wine bars across the city; they are intimate and truly set the tone of getting to know someone a little more personally. Another great idea, which is one of our personal favourites, is a brunch date. If you are looking for a more casual date, this would be the winning ticket.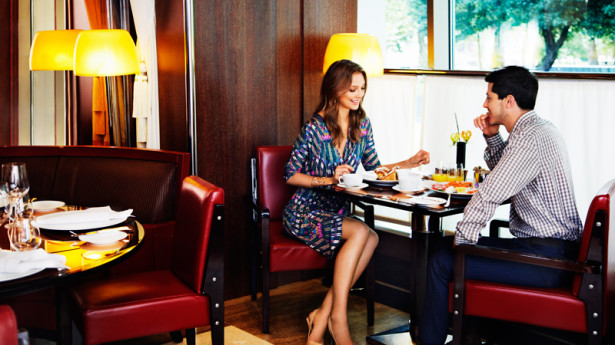 First date locations can differ, depending on how well you've gotten to know someone already prior to the first official date. The above ideas are 'safety net' ideas, but you can always step outside of the norm and opt for something really different. Or better yet, do something that you might have heard her say she enjoyed!
Dressing for a casual date does not mean jeans and a hoody. Sorry guys! You can wear a great outfit and still be comfortable. Do you know what the best part is? you feel confident. When you feel good, you do good!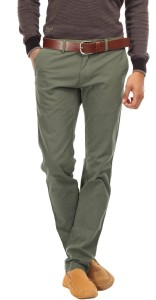 If you are going out to a brunch or a date that is early in the day, a stylish outfit suggestion might be chino shorts/pants with a great button down. You can wear soft, light colours, a crew neck, belt (optional) and tie those in with a nice boat shoe or casual loafer, and you are good to go!
Drinks and appetizers? Perfect! We recommend yet another chino but dressier, or a great pair of jeans. If skinny jeans aren't your thing, then try a nice boot cut or slim fit. Pair it up with a great button down, maybe something with a print this time.
Coupling the shirt with a light, fitted blazer is always a great touch! Who doesn't like a good blazer, right? To complete your look try a dressier loafer, a wing tip shoe, or a monk strap. Don't forget to note that you can lay aside the black and blue pants and jeans, and the brown and black shoes, and go for some colour down below. We are talking jeans, pants, and shoes of course.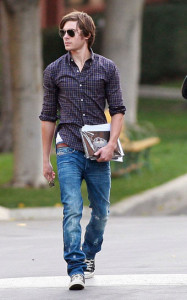 Dating is fun! Don't sweat it! Be yourself, have fun, don't forget your chivalry, and remember; wherever you go and whatever you do, always arrive in style!If by surprise you do an "outdoorsy" date, as she would say, than we recommend a camo skinny cargo pant, or a light wash blue jean. You can try a nice striped linen crew neck t-shirt, a chic knitted sweater, or an optional cardigan. We are fans of a driving shoe, or Chuck Taylors for an 'outdoorsy' date.