There is no human sense more closely tied to seduction than our sense of smell. We can be roused by the way something looks or tastes or feels or sounds, but if that olfactory magic is not there, if what I'm smelling doesn't somehow scintillate my frontal lobe – where aromas are perceived by the brain – I'm onto the next thing. This is as true about wine as it is a potential mate.
Research into pheromones proves that we are physically hard-wired to be attracted to things that smell good to us. While certain aromas can be kryptonite for my friend, the same aroma might turn me into McLovin. There is no set algorithm for 100% success, but knowing which wines entice you and/or your partner can certainly have a positive influence on the quantity and quality of pleasure in your life.
With so many wines available to us from around the globe, it is almost impossible to not to experiment. I know it is difficult for some of us to move beyond our Chardonnay or Merlot. They are usually a safe bet. Unfortunately, abandoning the discovery of wine in favor of white wine with fish and red wine with beef is akin to sacrificing foreplay for "let's get it over with."
Indulging and enticing our olfactory switches is part of the human experience. It's also part of the romance of being with someone, indulging in his or her smells and discovering things that remind you of them. Aromas can trigger memory, they can build anticipation, they make our mouths water, and stimulate our brains.
The wine industry understands that the aromas in wine can turn you on.
One of the biggest pushes in wine making in recent years has been to protect and enhance the aromas and flavor precursors in grape juice, and the enzyme industry has exploded because of it. If you like the smell of a wine, you will probably drink more of it. Have you ever heard anyone say, "This smells awful, can I have another glass?"
The question is are you fully taking advantage of the potential scenarios where wine could turn you on? Are you indulging in the aromas in that glass of wine? Are you trying to create memories or are you just drinking? If you are just drinking wine to drink something, stop. Take some time to smell the roses (or rosés).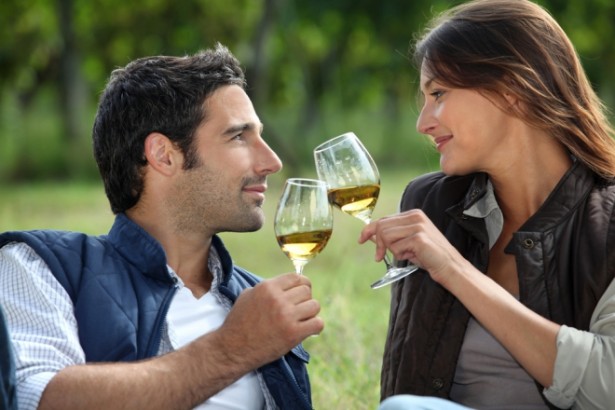 Certainly, the more types and styles and varieties of wine you swirl, sniff, and taste, the more comfortable you will be sharing your more sensual side. Like everything worth doing, identifying the qualities of wine takes practice. Try enticing your friend, or date, or partner, to help you find the words that describe a wine. Because we all have different flavor memories, you could discover more about each other than you do about the wine.
According to the more prolifically quoted enthusiasts of pheromone-to-wine associations – namely, John Amoore and the late Max Lake – aromatic red wines that go through elevage in oak and white sparkling wines made in the traditional method have more stimulating effects on the brain than most other wines.
This is a good place to start. It would be very easy to find a red wine or traditional method sparkling wine that hits the spot. However, not all of us are the built the same way. Some of us prefer extended periods of teasing to calculated satisfaction.
To that end, I have created a list of wine regions and wines that you might enjoy dating before settling down.
White Wines: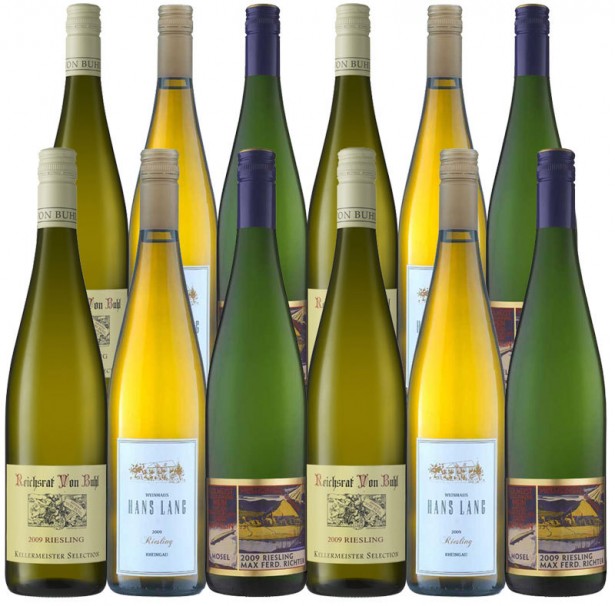 Germany: Riesling
France: Gewurztraminer and Pinot Gris from Alsace
Spain: Verdejo from Rueda; Albariño from Rias Baixas
Greece: Assyrtiko from Santorini
Argentina: Torrontés
Sicily, Italy: Inzolia/Ansonica
Red Wines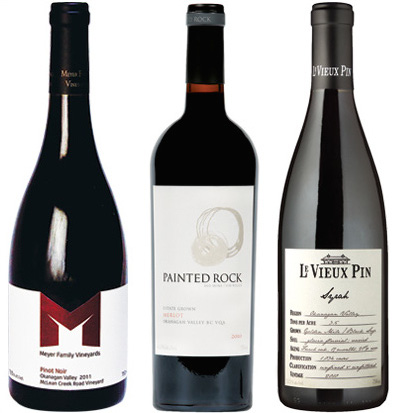 Canada: Pinot Noir from Okanogan Valley
United States: Pinot Noir from California and Oregon; Syrah from Washington (Columbia Valley)
France: Grenache (& blends) Rhone Valley
Australia: Grenache (& blends)
Italy: Dolcetto; Barbera
Sparkling Wines

Italy: Moscato d'Asti (sweet)
France: Champagne; Alsace Crémant
Spain: Cava
Germany: Sekt