Most of us know the benefits of drinking a good glass of wine, but cooking with wine can add another layer of pleasure to your wine experience. Throughout history, professional chefs and home cooks have turned to wine to enhance the food we enjoy. Knowing a few tricks and having a little willingness to experiment is all it takes.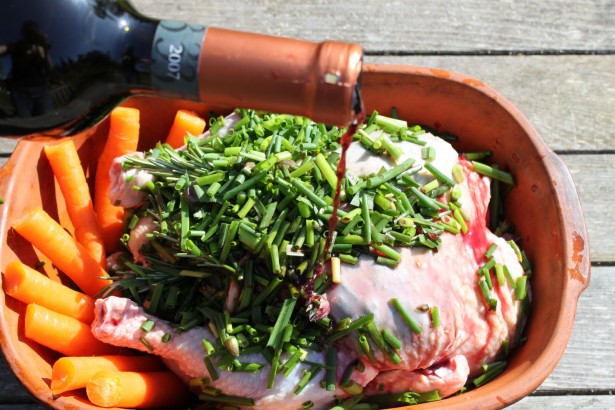 Wine can be applied to food preparation in myriad ways: in marinades; as a poaching liquid; to enhance sauces; as a meat tenderizer; in desserts; and of course as a beverage pairing for the food we eat.
While each preparation and individual wines add different qualities to the finished meal, in most cases a wine is chosen because it compliments or enhances the flavors of the ingredients in the dish – umami, fruit, spice, herbs, acid, sweetness, etc.
In cooking with wine (ie using heat to extract and combine flavors) the wine's flavors are concentrated as the liquid and the alcohol evaporate. Though there are wines that are sold as "cooking wine" I do not use these "products" for any recipe, ever, under any circumstances. They are often poorly made bulk wines blended with other "proprietary ingredients."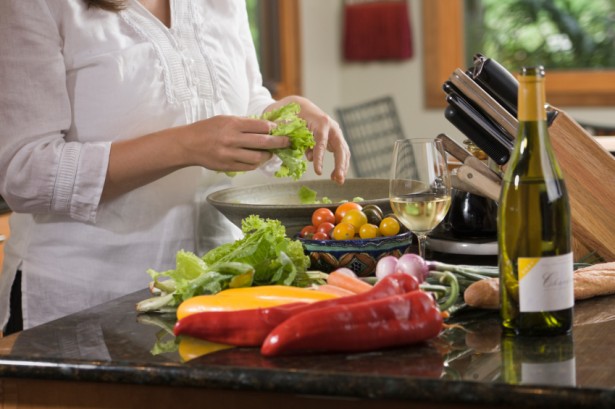 The wines I prefer to cook with are the same wines I know and drink. If I can't drink the wine while I'm cooking with it, I don't want it anywhere near my food.
Generally speaking, you want to use fresh wines that you open for the meal. The vintage is unimportant, although wines that have one or two years of age will generally have less free-sulfur and may integrate with your flavors a little better.
There are a few strategies to apply when making a wine selection for the purpose of using it as a cooking ingredient:
Start with a wine you know and like. If possible, focus your attention on an old world version of a variety or blend. These wines inherently are the tried-and-true benchmarks for the wines of the world. If you need assistance, ask your specialist retailer for help. Avoid supermarket wines.
Consider the region where the wine is made. Is it near the sea, or is it inland? Wines will typically pair better with local foods – wines historically produced in coastal wine regions will pair well with seafood; wines traditionally grown inland will usually pair well with continental cuisine.
Beyond that, wine can enhance a dish in so many unique ways that it's difficult to pin down exactly which recipe to use. Don't worry. A simple search online can be a great help, but I offer the following suggestions as a good place to start.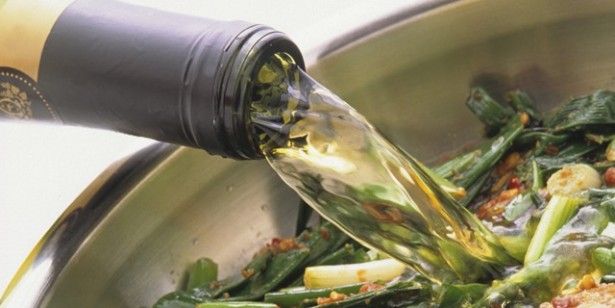 Light white table wines with gentle aromas, low alcohol (12.9% abv and below) show well in risotto, fish, and chicken recipes.
White wines with more robust profiles, some oak aging, and moderate to high alcohol levels (13% abv and higher) have a special place in my heart when used for braising meats.
I use light red wines that featur fruit and spices in the aromas and flavors, with little or no oak aging, low alcohol (12.9% abv and lower) in meat sauces with tomatoes. (Tip: a small amount of vodka can also open the aromas of a slow-cooked ragu.)
More robust and hearty red wines, with intense aromas of fruit and oak, vanilla and spices, and a moderate to high level of alcohol (13% abv and higher) tend to find their way into meat marinades, as a poaching liquid, and as an ingredient in braising.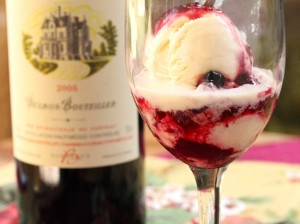 I use sweet wines to poach fruit and build berry sauces for desserts. Imagine a peach poached in a liqueur muscat, served with a dollop of vanilla ice cream and the poaching liquid drizzled over the plate; or cherries poached in port and reduced into thick syrup that is served with a chocolate brownie.
By focusing on a few key elements in the wine, it is very easy to have fun with your food.
I look forward to your comments.