Welcome back to another week of The Bachelorette, ladies and gents!
It's the time of the season that we're all waiting for. Besides the anticipation of the final rose, there's nothing like a "Men Tell All" episode to keep you on your toes before the Final Rose ceremony of The Bachelorette. On last night's episode, we were confronted with a range of topics. From ultrasounds to deep discussion about racism, I'd say it was a successful evening… for some.
For those of you who might be new to the "Men Tell All" episode, I'll give you a quick and easy breakdown. All the men that Andi said "Hasta la vista" to all gather in a small studio, surrounded by their diehard fans (who desperately wish to be asked out on a date) to talk about their feelings, and enjoy each other's company. Perhaps some will rekindle some friendships that were broken on the show, but usually there are some tears, fighting, and racist remarks.
No big deal.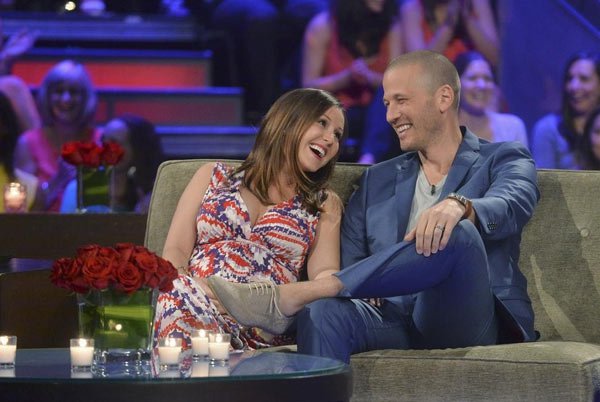 With that, let's get started. At the start of the show, former Bachelorette couple Ashley and J.P. undergoes a surprise ultrasound test to determine the sex of their unborn child. Spoiler alert: It's a boy! Thank goodness, that's what I really wanted to find out this episode. I might as well have gone to bed at that point with the piece of mind knowing such riveting information. Bring out the men!
In the next few segments things got a little serious. Chris Harrison chooses to discuss the "most sensitive issue of the entire season." We are brought back to recall Episode 5, where J.J. claims that Andrew allegedly made a racist comment after Andi gave roses to Ron and Marquel at the Rose Ceremony. Of course, Andrew denied the accusation.
So with that, Andrew attempts to defend himself, and Marquel being the sophisticated man that he is calmly rationalized the situation. Finally, Chris Harrison announces, "We do have it on camera." Silence takes over the room. Confused and shocked faces scatter across the audience. Could this be it? Could this be the moment of truth? Could we finally solve the mystery we've all desperately been waiting for? Of course not, there's no audio proof. Way to go Chris.
So the men fight it out some more, Andrew claims J.J. has ruined his personal life (I'm almost positive J.J. cried), and then Ron decided to make his voice heard by calling Andrew ignorant. But wait, it gets better. Andrew attempts to address Marquel again to apologize, but oops, he calls him Ron. Way to go Andrew. Way to make your case that much better. I hope Ron…uh… I mean Marquel wasn't too offended you mixed up their names.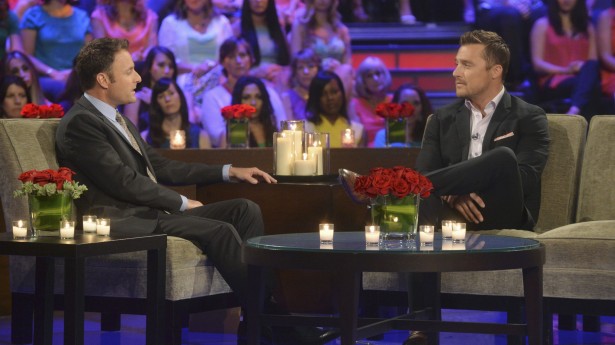 Pretty much, that was the premise of the episode. We hear from Marcus and Chris, hoping to get some closure for the heartbroken men. Then a random girl from Canada decides to interrupt the show and ask Chris out on a date. At least she had some guts. Pretty sure Chris was a tad uncomfortable, I sure was. That's my man (He doesn't know it yet).
Finally, Andi comes out at the end, looking stunning, and confronts her well-dressed exes. Chris Harrison pulls out a surprise copy of the lie detector tests, and we find out Marcus is quite the ladies man. The men convince Andi to trust Josh, even though the results claim he made three lies.
Who's ready for the Final Rose Ceremony next week?