If you follow a special diet, such as the gluten-free diet, you should know there is a 'right' way and a 'wrong' way to do so as far as health is concerned. Replacing simple carbohydrates sourced from white refined wheat flour with other simple carbohydrate sources such as white rice flour or genetically modified corn flour is definitely not a healthier choice. Many people are not aware of that and believe gluten-free products are simply healthier overall. Not necessarily the case.
When seeking out gluten-free or allergen-friendly foods and packaged products to replace foods you previously ate, here are some simple carb-swaps (that are truly simple) you can make that your body will thank you for.
1. Replace high-carb pizza with an eggplant or zucchini based crust. Simply thinly slice your eggplant or zucchini and bake with your favorite gourmet toppings. Your blood sugar levels will thank you and so will your BMI, as your total caloric consumption for the day will improve for the better, particularly if pizza night is a regular event for you.
2. Substitute empty-calorie white rice with quinoa. If you haven't tried this yet, now is the time! Quinoa is great in salads,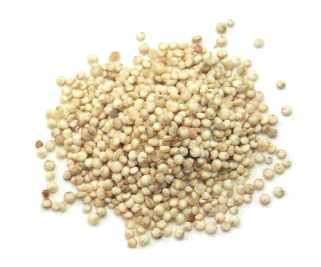 soups and makes a wonderful, versatile side dish. Your body will thank you for the extra protein and nutrients it will fuel you with, such as magnesium, manganese and phosphorus.
3. Swap nutrition-lacking white rice and corn flour baking blends for bean flour blends. They offer protein, vitamins and minerals, and a good source of fiber that your gut will appreciate. Allergic Solution has launched an impressive allergen-free navy bean flour based blend that functions as a one to one replacement for wheat flour.
4. Try a new spin on noodles. Replace wheat, rice and corn based pastas with spaghetti squash or spiraled vegetables by using a spiralizer kitchen gadget. There are also non-GMO soybean based noodles on the market. Instead of feeling heavy and bloated after that big bowl of spaghetti, you'll feel as light as a feather.
5. Switch up your sandwich. Instead of using gluten-free breads that often contain ingredients that are less than desirable for our health, try bread-less sandwiches by using nutritious phytonutrient-containing collard greens or antioxidant-filled seaweed sheets. Your energy levels will be grateful and your taste buds will enjoy the change!