"Gotstyle Menswear" Toronto's Most Eligible Bachelor: Dennis!
Dennis, Dennis The Menace! Not quite the menace from the 90's cartoon show, but every bit intriguing!
Born and bred in Mississauga, he is the first born of 3 children to a father with English/Scottish decent and a mother who journeyed here in her late teens from the beautiful islands of the Philippines. His friends would describe him as a selfless gentlemen who would put anyone before him. Dennis has a career focused mentality that would love to see the same in a woman but also have that fun-loving, jokester side.
Dennis is a Real Estate Agent at Brad J. Lamb Realty Inc., one of the top developers and brokerages in the city of Toronto  In his spare time, which comes on a rarity is taken up with some traveling, whether abroad or within North America, playing any sport (definitely a competitive guy) and discovering a new restaurant to laugh with friends at after a long work week!
Before joining Brad J. Lamb Realty and coming into his career in Real Estate, Dennis took a lengthy path of schooling, attending Sheridan College and Ryerson University, before settling on Florida Atlantic University. After having attended these schools, Dennis found himself not pursuing his major of International Business or a career in Law Enforcement, but traveling overseas to pursue his career as a Pro American Football Player in Germany. The travel bug has never left Dennis after living abroad, and he is still looking to explore this beautiful world with someone just as ambitious to travel as he is! "I don't need tattoos to tell a story, I have the battle-scars to do that for me", "Chivalry is NOT dead", and "Please and thank you", are just some of the things straight from this class-act's mouth.
Name: Dennis
Occupation: Real Estate Agent
Things I'm passionate about: My friends, my family, the Leafs, travel and learning something new everyday.
My ideal first date would be: Having dinner on a beach.
People say that I am: Kind hearted and always having fun!
My ideal partner is: Someone that can wear track pants out one day and red-bottom heels the next. She is one who doesn't try to change me but tries to join me. She is always smiling and always whispers my name.
Dating deal breakers: Women who have no other ambition then to stay in one spot, women who never make time and quiet women.
I'm not bragging but I: Would do the laundry, cook you a meal and cuddle you to death.
A talent that may surprise you: My red-velvet cupcakes…
Three artists you'll find on my iPod: City and Colour, Thievery Corporation and CCR
On weekends you'll find me: Either with my friends or working!
What I put on my burger: Hot sauce, hot peppers, lettuce and ketchup/mustard/mayo
I was most impressed on a date when she: Surprised me with Leaf tickets when she didn't know if I was a Leaf fan.
In high school I was: Voted to most likely ride the bench…funny…I played pro in Europe!
My guilty indulgence is: Bacon and pizza and bacon on pizza
In my past life I was: A bulldog
In my next life I'll be: A Velociraptor
If my life were a genre of movie it would be: A rom-com adventure!
The actor that should play my life story is: Either Jim Carrey from Dumb and Dumber, or Will Smith from Pursuit of Happiness
Favourite ice cream flavour: Pralines and Cream
To relieve stress I: Run, and put on repeat songs that really make me think.
If I played hooky I'd: Call my friends to play hooky with me!
If I found a genie in a bottle my three wishes would be: 1) Health and Happiness for everyone that I've ever interacted with 2) a jet to take me to any place in the world whenever I wanted 3) To have a new wish whenever I wanted
Want to suggest or even be featured as one of "Toronto's Most Eligible Bachelors"? Email

[email protected]

with your suggestion.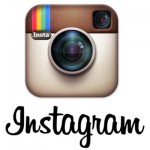 FOLLOW US ON INSTAGRAM TO SEE NEW BACHELORS AND BACHELORETTES AND BEHIND THE SCENES PHOTOS (eligiblezinesmosteligible)
Credits:
Photography by Daniel Joseph/Eligible Magazine
Clothing, styling and sponsorship provided by Gotstyle Menswear, Toronto.