From Whole Foods to pricey health food stores, cafes, and coffee shops, certain foods and ingredients have become trendy among health and calorie counting foodies.  Who has not heard of matcha, Acai, cold-pressed juice, and gluten-free baked goods? In a perfect world, wouldn't it be wonderful if we could find food and drinks that are delicious, healthy and not calorie laden?  While certain Instagram accounts may have you convinced these "magic foods" exist, Dr. Niket Sonpal is a NYC gastroenterologist and assistant professor at Touro College of Osteopathic Medicine who cautions health enthusiasts to do a deeper dive into what they are eating and imbibing. The following is a guest post by Dr. Sonpal.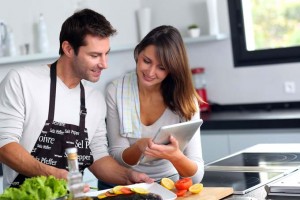 Gluten-Free Baked Goods
Despite the fact that less than one percent of Americans are believed to have celiac disease, customers and food brands alike have gotten caught in the gluten-free food obsession. Dr. Sonpal explains that "To mimic the taste and texture of wheat gluten, companies will use corn, oat, and rice flours, which aren't necessarily better for you." One study found that participants who consumed rice-flour-based baked goods had higher levels of metals within their system than the control group, which is linked to rice's natural arsenic and metal content.
Smoothie Bowls
Their vibrant colors and pleasant toppings give smoothie bowls the appearance of a well-balanced breakfast, but don't be fooled: they are loaded with sugar. Unlike traditional smoothies that come in useful, portion-controlled bottles, smoothie bowls tend to be larger and have more surface area, which makes it easy to add additional toppings. For example, the Chunky Strawberry Bowl from Jamba Juice contains 590 calories and 58 grams of sugar.
Acai
Google "acai berry" and a wealth of purported benefits like weight loss and antiaging results will return. Does this trendy health food hail from Brazil really live up to the hype? Dr. Sonpal says that "While the fiber-rich fruit does tout more antioxidant properties than pomegranates and blueberries, many health claims don't mention that it logs in 247 calories per 100 grams, 26 grams of which are carbohydrates."  The takeaway?  Unless you are using acai at home and controlling your portions, an acai bowl could cost you almost 600 calories per serving!
Almond milk
The fact that it's dairy-free and low in calories has made it the default milk among many people who try to eat healthily. Dr. Sonpal explains that "though unsweetened almond milk, like dairy milk, is a good source of calcium and vitamin D, it's really low in protein. (Just 1 or 2g protein in a one-cup serving.)
Protein Bars
Protein bars, which are sometimes also energy bars, contain numerous artificial ingredients and have as much nutritional value as a milk chocolate bar. That said, some protein bars can be healthy if they contain healthy, whole, and very few ingredients that make up the bar. Dr. Sonpal cautions, "If you see upwards of 15 ingredients in your protein bar, I would say stay away from it."
Avocado
If you look at all the salads, grain bowls, and other healthy dishes on Instagram, you'll probably notice that the people posting them seem to be eating a great deal of avocado. "Avocados are very nutritious and packed with healthy monounsaturated fats and fiber," says Dr. Sonpal. Many Instagrammers go overboard. "An entire medium avocado contains 250 calories and 23g fat," Sonpal says. "Keep your serving size to a quarter of a medium avocado, which would be 60 calories and 6g of fat."
Veggie Chips
The pieces of actual veggies in veggie chips are so thin and processed that most of the nutrition from the vegetable is gone. "Instead, try whole-grain pretzels, baked corn chips, crackers made with seeds and nuts, or popcorn," Dr. Sonpal suggests. To keep from turning a bag of chips or box of crackers into a meal, divide them up into sensible portions ahead of time.
Cold-pressed juices
Cold pressed juices have risen in popularity over the past few years, and with the hefty price tag tacked on to them (one serving of juice can be as much as $12!) one would assume guzzling some would provide you with all the nutrients you could possibly need. Unfortunately for your wallets, and your diets, that is not the case. While made of whole, raw fruits and veggies, the fiber from these foods are often stripped during the juicing process. On top of that, fruits like apples can be added to cut the bitter flavor of leafy greens, which can bump the carbohydrate content up to 20-30 grams of carbs per juice! Dr. Sonpal warns that "because there is no fiber or protein in these juices, guzzling one can cause blood sugar levels to spike too, leaving you right back where you started: hungry and craving something nutrient dense."
Matcha Lattes
Matcha is one food trend that has taken the center stage. Some restaurants offer matcha pancakes. While matcha is packed with antioxidants and provides detox health benefits that cannot be disputed, ordering up a latte may not be the magic elixir you bargained for.  A 12-ounce matcha latte from a popular coffee chain packs 24 grams of sugar and will set you back 190 calories.
Agave Nectar
Agave syrup is derived from the sweet nectar of the Agave tequila plant and is often perceived as a "natural" alternative to processed cane or beet sugar or other zero-calorie sweeteners. The syrup is touted by manufacturers as a safer sweetener for diabetics because it is lower on the glycemic index (a measurement of how certain foods affect blood sugar levels), Dr. Sonpal says that "no reliable human studies exist reinforcing this claim. Agave syrup is just like any other sweetener- no better, no worse."
Good luck and happy eating!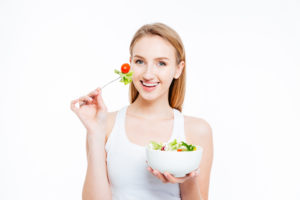 ABOUT Dr. Niket Sonpal
Dr. Niket Sonpal is a native of Long Island NY and a graduate of the Medical University of Silesia – Hope Medical Institute in Poland. After completing his residency in Internal Medicine at Lenox Hill Hospital, he was selected to be the 2013‐2014 Chief Resident at Lenox Hill Hospital–Northshore LIJ Health System. He is an Adjunct Assistant Professor at Touro College of Osteopathic Medicine and Clinical instructor at Kingsbrook Jewish Medical Center, Brooklyn. Dr. Sonpal has completed his Fellowship in Gastroenterology & hepatology at Lenox Hill Hospital and will continue his work in the field of medical student and resident test preparation. He now serves as the associate program director for the Internal Medicine Residency Program at Brookdale University medical center.
He is the co‐author for the best-selling Master the Boards: USMLE Step 2 CK, Master the Boards Step 3, And Master the Boards: Internal Medicine. He is also the Chief Operating Officer for Medquest Test Prep, Director of Medical Education for Picmonic Test Prep, and a recognized expert on medical test prep.
RELATED: Awesome New Year's Resolutions That Aren't Hard To Keep