Calgary, let us count the ways we love you! (We would seriously be here forever if we had to count all the ways). From its modern flair balanced by its pioneer town charm, there is a lot to explore and experience in Calgary. And we're not just talking about the honky-tonkin' good times at the Calgary Stampede either. We're talking about the arts, culture, shopping, restaurants, and beautiful scenery that make Calgary the perfect dating playground for singles. So we've put together a few Calgary dating ideas that will hopefully take some of the pressure off so you can focus on just having fun.
Date Night at the Science Fair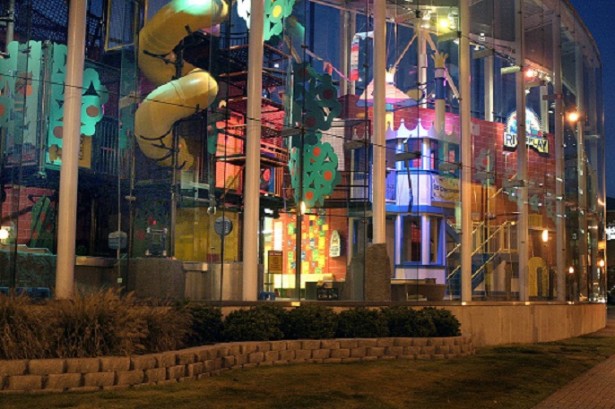 Dates are supposed to be exciting and magical – you're getting to know someone so there are a million questions running through your head and you might even have some butterflies because you think there could be some chemistry. Find out if the chemistry is real with science. We're talking about a light, fun, and interactive form of science at Adult Night at the Science Centre. Each event (the second Thursday every month) features a different theme with involved programs, a live DJ, and a bar. Science truly is a lot of fun.
http://www.sparkscience.ca/events/adults-only-nights/
Chinese Calligraphy – the writing's on the Wall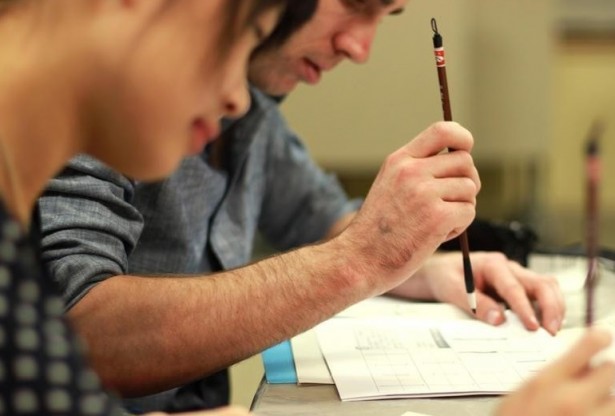 Calgary's Chinatown neighborhood is known for food, but the bustling area is packed with other attractions too. From its art murals illustrating the city's Chinese history to the "Dinning Block" that serves tons of traditional Chinese food, there is a lot to explore. And why not kickoff your Chinatown adventure by picking up a new, interesting skill – learn how to write Chinese calligraphy. This is a family based workshop, with particular emphasis on technique. So for $50, you get 8 classes, which doesn't guarantee to turn you into a master at it but you'll be a lot better at least. Once you complete your class, keep the Chinese dating theme going by heading over to Dragon Pearl Restaurant for a little hole in the wall with authentic flavour. It can get a little busy, but this old-style simplistic environment will play off perfectly following your traditional calligraphy class.
http://www.culturalcentre.ca/index.php?page=leisure-courses
http://www.dragonpearl.ca/
In Tune with Philharmonic Orchestra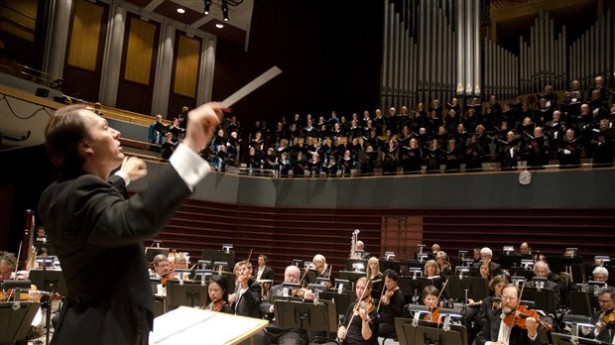 Calgary has a perfect date destination for every walk of life, including everything from teenage love to senior dating. This particular date idea is classical orchestra with a modern twist. Is there a better way to impress your date than with the classical sounds of the Calgary Philharmonic Orchestra? Maybe if the orchestra played Michael Jackson's "Thriller". You got it! It offers a rich catalogue of sounds that are broad in scope, from classical hits to even more modern rock and roll hits to satisfy all musical tastes. Critically acclaimed music director Roberto Minczuk has really established himself as an emerging talent of his generation, taking the quality of the CPO to new, dizzying heights. So why not feel the energy of something classical, smooth, and sophisticated on your next date?
The first date comes with all sorts of jitters and excitement – stick to any of these date night ideas and you'll be sitting pretty when it comes to impressing your date.
Finding someone who you have chemistry with isn't always simple – that's where eHarmony Canada comes in and matches you with only deeply compatible singles! The numbers don't lie – right now we have over 1 million eHarmony users in Canada that are ready to meet "the one". Lots of people are beating the odds by betting on love. And if you register now on the registration form below this article, you could win a FREE eHarmony subscription. Sounds like a win-win situation. Contest run dates: October 2, 2014 – November, 1 2014. For more information see contest rules

Article sponsored by eHarmony.ca