Hello again, Bachelorette Babes! Welcome to Week 8, or the "hardest week yet" according to Kaitlyn.
We start this week with a one on one date between Kaitlyn and Ben where they enjoy a picnic on an Irish island that they have all to themselves.  Ben opens up about his biggest fear and they both admit to falling in love with each other. Who else is loving how open Kaitlyn is being with her feelings towards the guys?! I know I am. Later on in the date Ben expresses how he doesn't think the Fantasy Suite is about being physical, and Kaitlyn awkwardly questions his past. "Are you a virgin?" "No…" Glad we cleared that one up.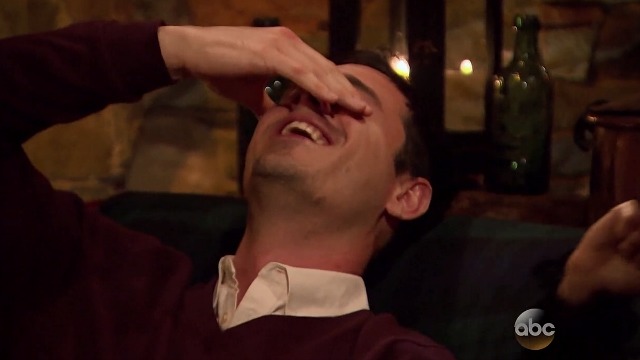 The next day Kaitlyn takes Shawn, Nick and Joe on a group date. She first has some alone time with Shawn, who she hasn't talked to since they agreed on taking a step back. "That was the first time we hadn't kissed", Kaitlyn remembers. They talked about their relationship and things seemed to be normal and comfortable again. In a side interview, we get a glimpse of what Kaitlyn was really thinking about the whole time. The hard conversation she has yet to have with Shawn about her secret. "I hate when people don't see things coming."
Next she talks to Nick who still has all the right things to say. "You're not the Bachelorette to me, you're just Kaitlyn. You know I'm falling in love with you."
So far, so good for this group date. Until she talks to Joe. Joe admits to being in love with her, and you can immediately see that Kaitlyn is not feeling the same. "We're not on the same page right now", she tells him. Joe turns cold quickly with "It's cool" being his go-to response when it's clearly not cool. "Can you give me a hug or something?" "I guess." They leave with a bitter goodbye, but let's be honest. I didn't think Joe was going to make it that far, anyway. Due to the harsh breakup, Kaitlyn decides not to hand out the group date rose. She sends Nick back to the hotel and tells Shawn that she wants to spend some more time with him later on.
Related: The Bachelorette Getting Lucky In Ireland
When Kaitlyn and Shawn get together later, she has one goal in mind. To tell Shawn about what happened with "the other guy", as Shawn calls him. After lots of repetition and hesitation, she finally tells him. "I feel like it went too far. We had sex." Shawn's face says it all. "I don't know what to think. It's just one thing after another", he replies. After he takes a quick washroom break to regroup, he's able to form his thoughts into sentences. Really, really sweet sentences. "I'm just going to man up and deal with it. Obviously I'm upset. But what am I going to do? Storm out of here? No, because, I want you. I think you're worth it." I'm melting.
The rose ceremony takes place, and Shawn pulls her aside before he can accept his rose. Will he leave? Has he had enough? No, obviously not. He just asks "Why him?" and Kaitlyn explains that he needs to let her figure things out for herself. Shawn accepts his rose, and in the end Jared is the one who gets sent home. This is the most depressed I've been all season. To make it worse, he tells her to "make sure you find the man of your dreams" and that "you'll always have a special place in my heart". Seriously heartbreaking. You can tell by the way Kaitlyn cries in his arms that this has been the hardest goodbye for her yet.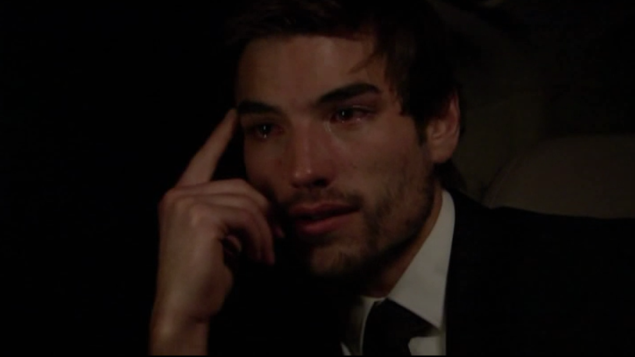 The next day, Kaitlyn takes Nick on the first overnight date to a beautiful cathedral where they talk about religion, their childhoods, and who Nick has absolutely no respect for. He tells Kaitlyn that he has no respect for Shawn, because he hasn't given him a chance yet. Nick also mentioned that he overheard Shawn bragging about being "Eskimo brothers" with a country singer. If you don't know what being an Eskimo brother is, look it up on Urban Dictionary. Kaitlyn replies with "Ew." After the conversation went sour, Nick brings it back with kissing and wise words. They enjoy the rest of their night in the Fantasy Suite. The morning after seems to be a lot better than the first morning after, with them both feeling confident about their relationship and their off-camera time.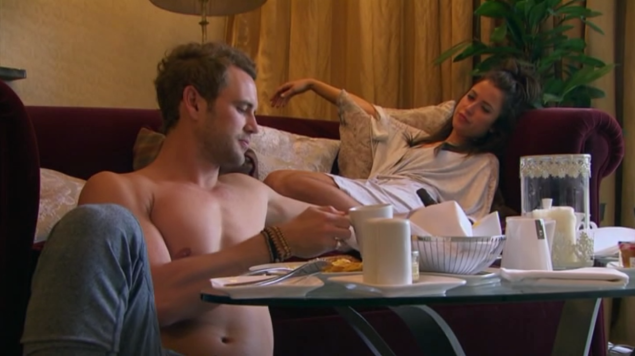 After Nick returns to the hotel, Shawn pays a visit to his room. Shawn tells him he thinks he's arrogant and manipulative and that he doesn't think he's here for Kaitlyn. Nick does not take it well, but we have to wait until next week for the conclusion!
So, Bachelor Nation. Who do you want Kaitlyn to give the final rose to? I'm sticking with Shawn, but Ben would not be a bad choice either.

XOXO,
Your Bachelorette Guru