Better Dating Ideas Calgary offers weekly tips on the best places for a date in your city. Check out our weekly postings for the unique and romantic dates in the city.
Canadian Pacific Holiday Train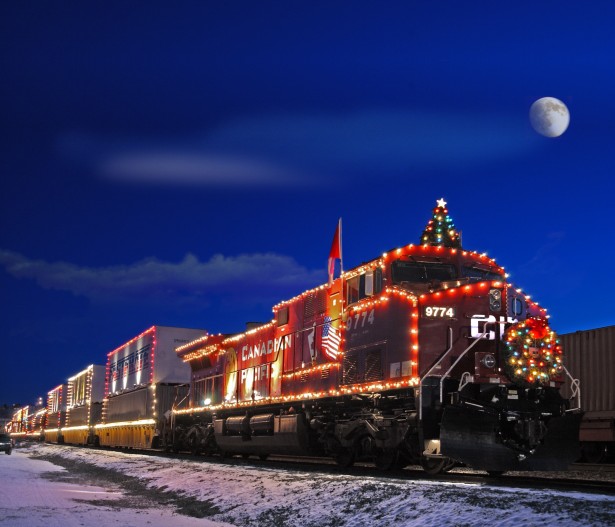 The Canadian Pacific (CP) Holiday Train program is returning to the rails for a 16th year to raise money, food, and awareness for food banks and hunger issues across Canada and the US. Holiday Train is about 1,000 feet in length with 14 rail cars decorated with hundreds of thousands of technology-leading LED lights and a modified boxcar that has been turned into traveling stage of performers. Find a date and help a cause!
Date: December 12th 2014 at 7pm
http://www.todocanada.ca/Canadian+Pacific+Holiday+Train+Calgary+Area/
Aside from a quality craft beer menu, including microbrews made in-house, this upscale pub on 11th Avenue is always buzzing, but never too packed, so it's the perfect place to have a conversation without having to yell or whisper.
Date: All Weekend, check main site for hours of operation
http://www.avenuecalgary.com/Things-to-Do/8-Perfect-Places-for-a-First-Date/
We invite you to get outside, carve some early season turns, catch a glimpse of world class skiers and snowboarders competing in World Cup events, find a cozy restaurant with the culinary delights of the season and enjoy family friendly live entertainment and activities. Don't miss the holiday favourite event of the festival, the Santa Claus Parade of Lights & Festive Fun where Santa himself dazzles the young and young at heart. Winter.Starts.Here.
 Date: All Weekend, check main site for times 
http://www.visitcalgary.com/things-to-do/events/winterstart-festival
Holy Shamolee! Cat Scratch is back in business. They've found a new venue, got a new improv group and got new guest comedians. Same hilarity. This is taking place on Sunday, December 14th at Vern's (622 8th Ave SW). The show will begin with comedians Donovan Deschner, Eric Steel, Serena Shane and Noor Kidwai talking to you about life. But in a funny way! Following these fine funny folks, the fabulous improv troupe The Kinkonauts will take the stage and rock your world. Two styles of comedy and all the laughs you can handle for $10.
Date: December 14th 2014 at 8pm
http://calgarydowntown.com/things/entertainment/event-details/88677-cat-scratch-comedy-at-vern-s