Calgary's Most Eligible Bachelor: Yan Joseph!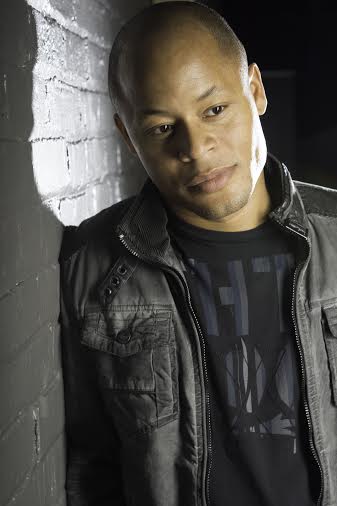 Yan Joseph is an emerging and exciting actor to watch who was born in Montreal but now calls Calgary home. Yan's next on screen project is a groundbreaking science fiction digital project starring David Hewlett and Jewel Staite called State of Syn, a 3D-enabled digital motion novel for online, smartphone and tablet devices that combines live-action photography with animated hyper-real backgrounds.
While not initially interested in acting, it was his good friends and fellow Canadians Cameron Mathison (All My Children's 'Ryan Lavery'), Andrew Walker (CSI: NY) and Adam MacDonald (Being Erica) who all convinced him that he had the raw talent to be on-screen. Upon securing representation, Yan was fast at work on several projects. His first exposure to acting came on the set of Eddie's Murphy's Pluto Nash where Yan started out as a stand-in actor for Eddie Murphy and Miguel A. Nunez, Jr. Yan would follow-up with the Lifetime television movie The Other Woman, directed and starring Jason Priestly.
Had Yan not been plagued with injuries, he would have had an amazing basketball career. While at Dawson College, Yan played basketball for their team. Due to a back injury, Yan found a different way to use his talents and is now a basketball official and will be attending the Frontier Conference summer camp for officials in Great Falls, Montana to further his craft. When Yan is not acting or officiating basketball, you can find him hosting Women's Shows across Western Canada. And recently, Yan got into the music business by helping to promote for various artist like friend Ricky J in various parts of Canada more so in Western and his hometown of Montreal.
Name:  Yan Joseph
Occupation: Actor, host, basketball official
Things I'm passionate about: I am passionate about basketball and  everything that has to do with it. I love hosting events for charity and parties.  Furthermore,  I am passionate about every aspect of acting and playing another  character. The next project you can see me in is "The Dorm".
My ideal first date would be:   A light dinner with a conversation and finally some playful banter.
People say that I am: People say my life eventful, whether something good or  bad is happening I stay positive. They would also say that I am giving, I think of  others before myself.
My ideal partner is: Someone who is caring and thoughtful, honest. A person  that is giving and enjoys long conversations. My ideal partner lives with their  emotions on their sleeves.
Dating deal breakers: Smokers, drug addicts and someone who is texting on  their phone all the time.
I'm not bragging but I…: I am a great talker and if you like conversation, not  network. I am a people person and very sociable.
A talent that may surprise you: I can do impersonifications and voice over.
Three artists you'll find on my iPod: Brian Mcknight, Luther Vandross, and  Drake.
My dream vacation: To travel throughout Europe with my significant other.
My favourite part of living in Calgary: To be with my family, friends and  Banff in the mountains.
What I put on my burger: I put hot pickles, mayonnaise, hot peppers, relish,  ketchup and mustard.
I was most impressed on a date when he/she…: I was most impressed on a  date when the woman offered to pay. The gesture was very thoughtful.
In high school I was: I was the one that got along with everyone, I was sociable  and a jock.
My guilty indulgence is: My guilty pleasure is Shawarma, I love to eat it at every occasion I get.
In my past life I was: I was a hawk because I travel a lot.
In my next life I'll be: In my next life I will be a panther.
If my life were a genre of movie it would be: My life would be a dramatic and  a comedic movie.
The actor that should play my life story is: The rapper T.I. or Michael Ealy.
Favourite Calgary Hot Spot:   The Bar Fourteen Ten or Be Spoke.
Favourite ice cream flavour: Vanilla because I am traditional.
To relieve stress I: I try to meditate as much as possible and to travel.
If I played hooky I'd…: I'd skip town.
If I found a genie in a bottle my three wishes would be:
1. Have a long and healthy life.
2. To relocate to Los Angeles permanently and continue doing what I love to do  which is acting and hosting events.
3. To find the perfect soul-mate as it is difficult to find that certain person.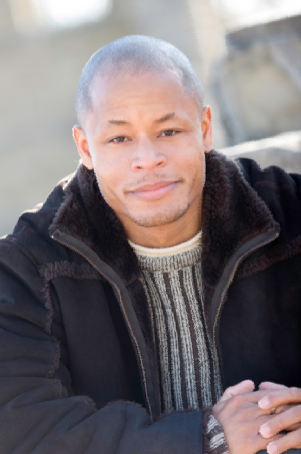 FOLLOW US ON INSTAGRAM TO SEE NEW BACHELORS AND BACHELORETTES WEEKLY AND BEHIND THE SCENES PHOTOS! (eligiblezinesmosteligible)
Credits:
Special sponsor: White Rabbit Communications