Welcome back Bachelorette babes! I can't believe it's the last time I'll be writing on Kaitlyn Bristowe's wild journey to find love on The Bachelorette. The finale was this week, and all of America finally found out who she chose to be her number one guy. Oh, except, of course, the 95% of viewers who saw her SnapChat story floating around everywhere online. After the finale and the 'After the Final Rose' special, the couple appeared on Jimmy Kimmel who didn't hesitate to bring this incident up.
So to quickly recap from last week, which was the Men Tell All episode, it was basically Corey (Ya I know, who's Corey?) talking the whole time and expressing his obnoxious opinions. He was kicked off not even half way through the season. Also Ryan M (drunk one) and Ian (arrogant one) both expressed heartfelt apologies about their disturbances. Oh, and Clint's not gay.
Back to the finale, the episode starts off with Nick and then Shawn getting to meet Kaitlyn's family. Kaitlyn's family is shocked to find out that the notorious Nick V is one of her final two. Kaitlyn's mom was cautious of Nick from watching him in Andi's season. "My opinion of him was not all that flattering." Nick ended up having a one on one chat with her where he shed some tears and professed his love for Kaitlyn. "That showed me his heart", Kaitlyn's mom later said. Nick also got Kaitlyn's dad's blessing to propose. The whole family was smitten with Nick and how genuine he was actually being, but Shawn was still able to trump him.
Shawn won the heart of her sister, who said she looked even happier with Shawn by her side. The family expressed concerns of jealousy, but he replied with very "mature answers" Kaitlyn's mom said. Shawn pulled both Kaitlyn's mom and dad together (who are divorced) to ask for their joint blessing to propose to Kaitlyn. I bet her parents never thought they'd be giving 2 men their blessings within the same week.
The men then go on their last dates with Kaitlyn before the final rose ceremony. They both gave her sentimental gifts, and Nick's date seemed to go even better than Shawn's. Kaitlyn was acting strange and awkward on her date with Shawn, making him question his potential proposal to her. Kaitlyn blamed her uncomfortableness on day before nerves. They talked about a lot of topics, making their conversation hard to follow, but their date ended better than it started.
The day of the final rose ceremony the men pick out their Neil Lane rings, both of them as confident as ever. The producers decided to hold the final rose ceremony back at the mansion, which is rare. They must be on some budget cut because, the only international traveling the cast got to do was go to Ireland. We all know that 99% of the time, whoever steps out of the limo first is the one who will be sent home. Of course, Nick was that one. Nick first said his speech about how he felt for Kaitlyn, but right before he kneeled down to propose, she stopped him. I've never been a Nick fan, but it really was heartbreaking to watch his face go from confident to extremely low. She expressed to him how she doesn't know how to put it into words, but she just simply loves another man more. Nick immediately questions everything she's told him up to that point, bringing Kaitlyn to tears as she tries to defend herself. Nick leaves in that limo for a second time now, having me wish that he might be the next Bachelor for all he's had to go through.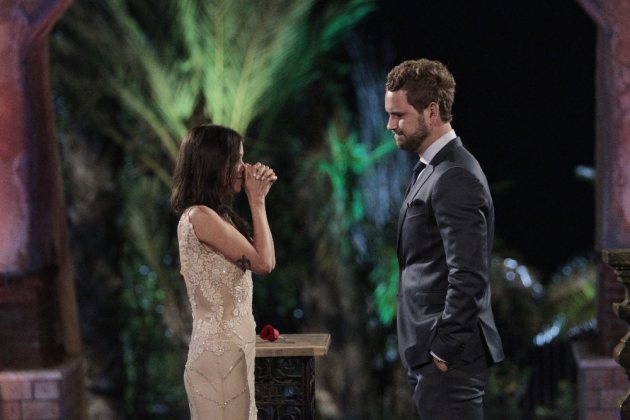 Then we get to watch the happy part! Kaitlyn clearly has an entirely different attitude as Shawn is reciting his speech, smiling ear to ear. "I'm not supposed to live my life without you." Before he proposes, she fakes him out with that dreadful "but" that usually results in shocked faces and welled up tears. She confesses her love for him, and he gets down on one knee. She obviously says yes, as she's shaking from both nerves and the cold weather. They seem extremely happy and in love, as most Bachelors and Bachelorettes do at this point. Unlike a lot of other seasons, I'm actually very confident that they'll make it together.
During the After the Final Rose Kaitlyn and Shawn are able to be together in public for the first time in months since the conclusion of the taping. They were kissing, touching, and laughing as they talk about how life's been since the final rose ceremony. Shawn expresses how happy he is that he can finally tell people that Kaitlyn is his girl. He also mentioned how she's the "strongest woman he's ever met", and how he's excited that he can finally defend her against all the online bullying and hate she's been receiving. They also talk about the adorable SnapChat that Shawn sent to his friends while he was watching Kaitlyn get sent off of Chris's season. Kaitlyn and Shawn both get the chance to separately talk to Nick about what went wrong. Shawn and Nick both agreed that it was silly to waste time on their feud, and they kind of made up at the end? Kind of. No hugging went on, that's for sure. Nick got to ask Kaitlyn some lingering questions, and he revealed that he still doesn't regret going on this season because, he would've been stuck with the "what if's".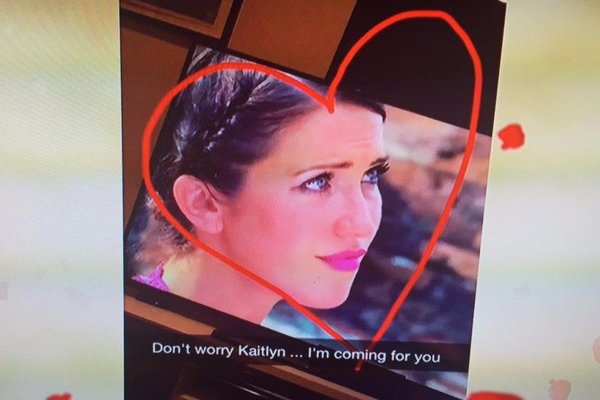 Do you want more of Kaitlyn and Shawn? I know I will personally watch anything they appear on because, their happiness rubs off on you! They really are a cute couple. They appeared on Jimmy Kimmel Live that night and Live with Kelly and Michael and Good Morning America the next morning.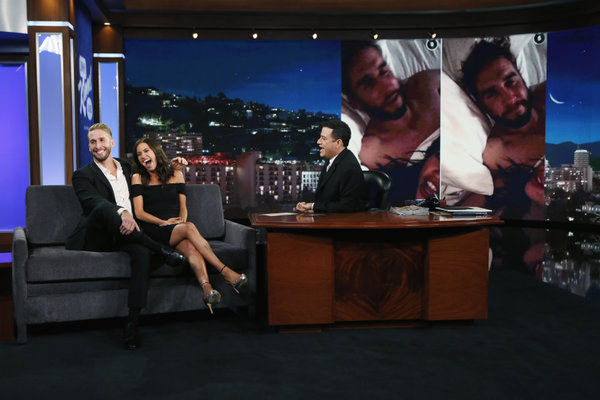 Don't forget! Bachelor in Paradise premieres for their second season on August 2nd, with many of the men from this season returning to television.
It's been fun, Bachelor Nation!
XOXO,
Your Bachelorette Guru