Better Dating Ideas Toronto offers weekly tips for the best places for a date in your city. Check out our weekly postings for unique and romantic dates in Toronto.
12th Annual Blackout Party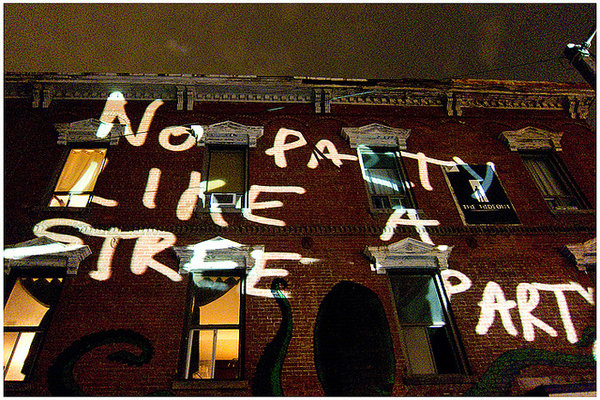 The summer of 2003 is legendary. The blackout that plunged huge swathes of Eastern North America into darkness for days on end that year brought out the best in people, inciting impromptu block parties, community gatherings, bbq's, pool parties, and more. Celebrate the magic of that wicked hot summer with the annual Blackout Party hosted by the Lemon Bucket Orchestra, which this year includes guerilla concerts and a parade to a secret after party location. Bring a picnic and a candle!
Date: Friday, August 14th, 9:30 p.m., 2015
https://www.facebook.com/events/871003619673406/
Homegrown Pizza In The Park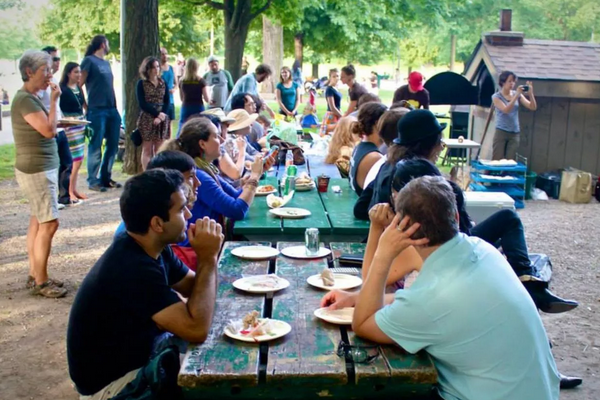 Enjoy some tasty pizza served by a Homegrown Park Ranger, empanadas, frozen treats, BBQ'd corn, and even free peach smoothies at one of Toronto' finest public parks, Christie Pits. This event is run by the David Suzuki Foundation's Homegrown National Park Project, in an effort to create more environmentally friendly spaces, and promote environmentally conscious living!
Date: Friday, August 14th, 6:00 p.m. – 8:00 p.m., 2015
https://www.facebook.com/events/840809599344092
Sweetery Toronto Food Festival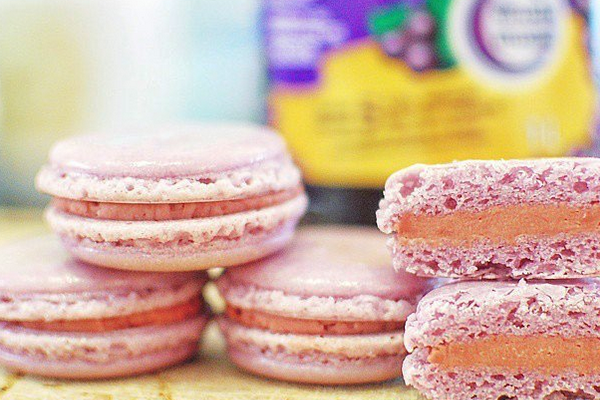 Got a sweet tooth? Don't miss the first ever Sweets Food Festival, a celebration of all the amazing delicacies Toronto, George Brown, and the GTA have to offer. With free admission and the chance to try a multitude of confectioneries, a piñata, and loot bags, this weekend could be the sweetest of them all.
Date: Saturday and Sunday, August 15th – 16th, 12:00 p.m. – 10:00 p.m., 2015
Canadian Stage's Shakespeare in High Park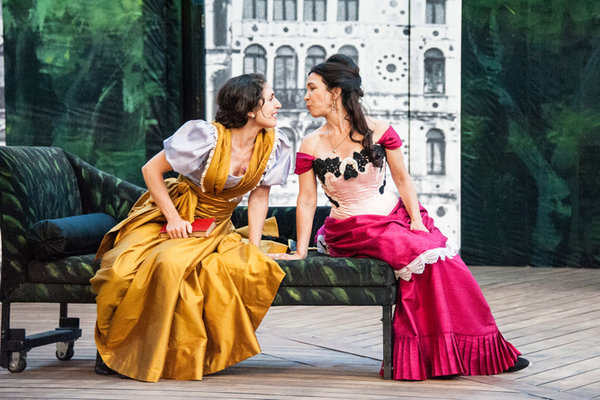 This is what a summer in Toronto is all about. Entering High Park feels like leaving the city, a vacation just a few subway stops from home where you'll be entertained and refreshed at the High Park Amphitheatre. This year's shows are the Comedy of Errors, and Julius Caesar, two fabulous productions on alternating evenings for a pay what you can fee, with a suggested donation of $20 for adults. Bring a picnic and make a night of it! Seating is first come first served, so be sure to come as early as you can. (Production Photo by Paul Lampert.)
Date: Shows run nightly (except Mondays) until September 6th, at 8:00 p.m., 2015