Better Dating Ideas New York City offers weekly tips for the best places for a date in your city. Check out our weekly postings for unique and romantic dates in NYC.
Feast Of San Gennaro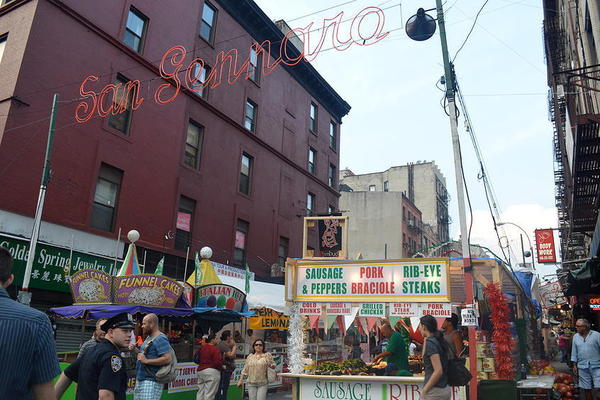 "This Feast of San Gennaro holds a special place in the place of Italian people everywhere. It is a festive period of faith and redemption, a time for remembrance and reconciliation, and a time for celebration. The delicious food, the free musical entertainment that reflects Italian-American culture and heritage are all there. The Feast brings the world to Little Italy and Little Italy to the world." – Joseph Mattone, President of Figli di San Gennaro, Inc.
Date: September 10th – 20th, live music nightly 7:00 p.m. – 9:30 p.m., 2015
The Taming of the Shrew In Bryant Park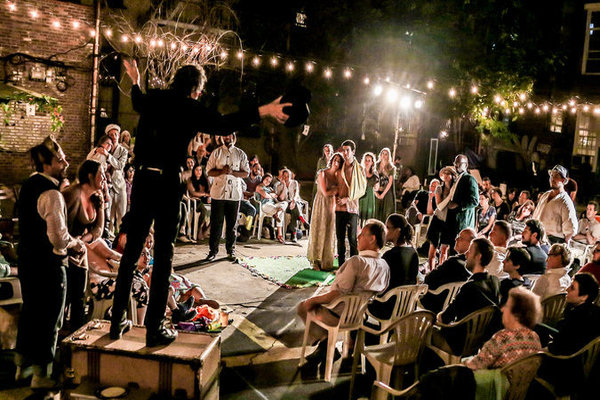 Don't miss one of your last chances to see an outdoor Shakespeare production this summer, and take in one of the bard's most classic comedies, The Taming of the Shrew. This infamous battle of the sexes is hilarious, insightful, and romantic, and the much lauded Drilling Company does a spectacular job of presenting a centuries old play steeped in the hotly debated gender issues of today. Check out the New York Times review here. Photo by Lee Wexler/Images for Innovation.
Date: September 4th – 20th, Friday – Saturday, 6:30 p.m. – 8:30 p.m., Sunday, 2:00 p.m. – 4:00 p.m., 2015
Labour Day Parade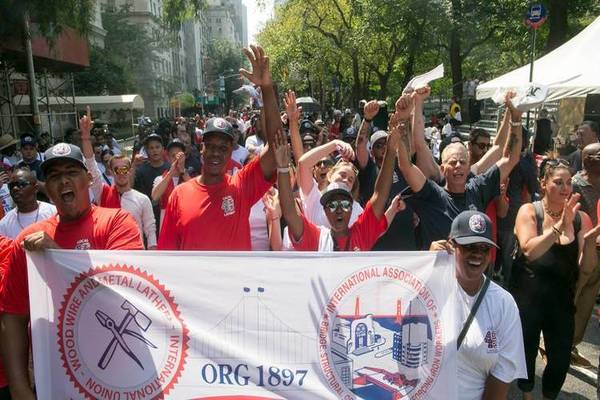 Celebrate all the hard working people of New York and the good work of the unions at this year's parade that steps off at Fifth Avenue & 44th Street and marches up to 67th Street. Show your support, grab a treat, and people watch to your heart's content at one of NYC's biggest annual parades.
Date: Saturday, September 12, 10:00 a.m., 2015, 
Tennis US Open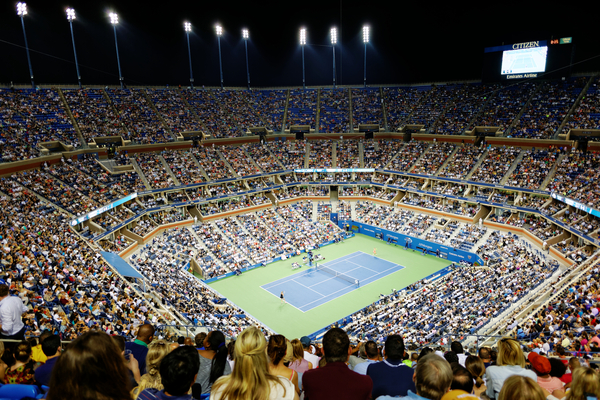 Looking to dazzle the tennis fan in your life? No evening out could be more exciting than one at the US Open, featuring best-in-the-biz talents like the Williams sisters and Roger Federer. See the full schedule of play here.
Date: August 31st – September 13th, 2015