Life is short.
Have an open relationship. 

The recent Ashley Madison privacy hack offers a reminder to be open about your infidelities. Staying genuine in your relationships is crucial. Whether you're wondering about someone new or already acting on your interests, choose honesty this holiday and start being truthful about your desires.
With dating applications at everyone's fingertips, it can be alluring and quite possible to fall in love with someone new everyday. But don't keep secrets, being deceitful can hurt your significant other. Having an open relationship doesn't have to be complicated or upsetting to anyone involved.
If you haven't already, consider opening up about sexual interests. Humans are adventurous and intricate, with many wants and needs to be fulfilled. When we stop pathologizing that and recognize it as natural, beliefs about monogamy will change.
Farzana Doctor is a psychotherapist and award-winning author of Stealing Nasreen and Six Metres of Pavement. In her most recent book, All Inclusive, she challenges the understanding of monogamy and open relationships through her fictional main character Ameera.
While Ameera is working and living at an all-inclusive resort in Mexico, she meets characters in various forms of open relationships, including a lesbian polyamorous couple and vacationing swingers. Throughout the book, readers get an inside look at the world of open relationships.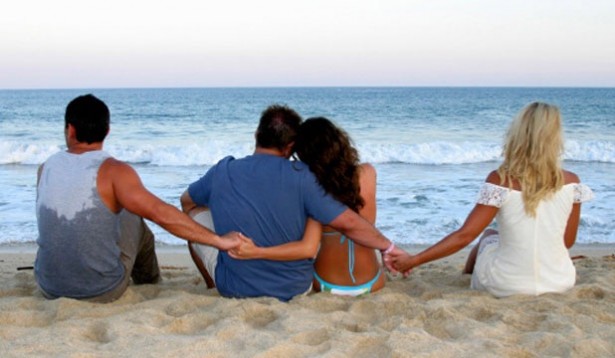 By nature, humans tend to think and dream about more than one person, but in western culture, monogamy is encouraged. This causes problems in relationships, as feelings of  jealousy and betrayal slither in when partners are found flirting with others or watching pornography.
"You have to work out your own agreement," says Doctor.  "Even what constitutes sexual behaviour inside and outside of a relationship. It's good for couples to talk about if flirting with other people is outside their agreement."
For no matter how long you spend with someone, each person has his or her own unique sensuality. Maybe flirting would be alright with one partner, but not the other. If flirting is inside your relationship, revel in the beauty of others appreciating your desirable partner and you, or take it a step further.
"People will say kissing other people can be what they consider to be monogamish," says Doctor. "As long as you're making good decisions, being ethical and sure that your partners are in agreement, it's great."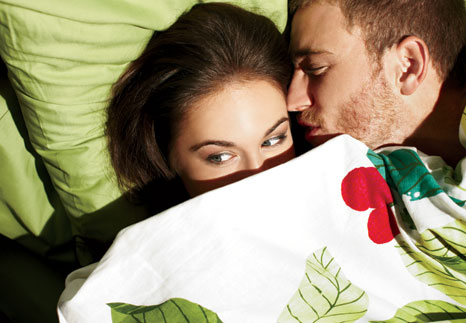 Every person has the potential to bring out another dimension of your personality. In a long term relationship you may be the brave protector, but with someone else you may feel like the shy kitten. Experiencing different things can help partners better understand relationships and themselves.
"Monogamy is something that's more socialized versus this is what's natural for us," says Doctor. "At the same time, I think that maybe it's whatever works best for a particular person, or couple or more than two people in a relationship at a given time."
There are many gifts to be received this holiday. Whether that means flirting, kissing or dating, it's all about what's going on emotionally for you and the people you're with. Determine an agreement that fits your current lifestyle and remember it's not set in stone.
An open relationship isn't for everybody, it could just mean being present with your partner this season. So caress under the mistletoe, slide into the stocking stuffer and give the gift of openness this holiday, in whatever way works best for you.