There are plenty of reasons why we are excited for spring. If you follow any of the top fashion bloggers on any social media platforms, or went on any fashion website, you know last month was Fashion Week, kicking off in New York City. In preparation for the trends to come, I'm breaking down five key trends to look forward to this Spring/Summer. A few you might be able to try out right now!
Rebecca Minkoff, Zara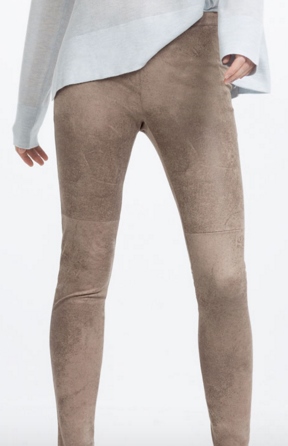 Taking inspiration from the 70's, you'll being seeing a lot of suede next season. Suede can be dressed up or made more casual by changing accessories. A mode-style suede mini dress would be worn with heels to dinner or Converse sneakers and sunglasses for an everyday look. You'll be seeing a lot of suede in mini-skirts, crop-tops, leggings and jackets. My go-to store for looking to designer inspired looks is Zara. The store is affordable and trendy, and fully stocked with suede fashion items this season.
Purchase these Zara pants online: www.zara.com
Erdem, Topshop

A high- collar neckline tops have always been a stable in my closet worn with jeans or a floral style dress will look effortless in spring with over- the- knee boots. On the runway, we are seeing Kate Moss inspired looks with feminine and flowy dresses that would look perfect with a leather jacket and booties. Topshop is my go-to store for cute mini dresses. The London company embodies the cool/effortless style of British fashionista.   
Purchase this Topshop high-collar neckline dress: www.topshop.com
Jason Wu, forever21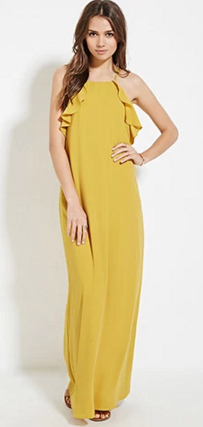 The new "it" dress is being dubbed the 'x-factor' for the x shape of the straps and the way the material flows down. This can be a tricky style of you're fuller chested; which means you need to pick a style that doesn't have too much fabric on the top. This style is perfect in a long or short version for casual summer barbeques or a dressy style to an event. If you aren't sure if a trend is right for you, try purchasing affordable options from fashion retailers like Forever 21.
Purchase this yellow "it" dress from Forever 21: www.forever21.com
Tome, Old Navy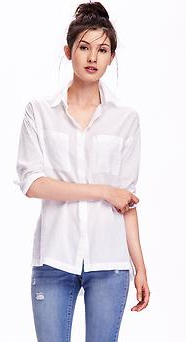 The next trend is one of my favourites and something we all probably have in our closets already… a white dress shirt! A white dress shirt is perfect for all age groups and can we worn from day to night. My personal favourite way to wear a dress-shirt is with jeans, nude heels, and a pop of colour with my handbag.  You can pick up a dress shirt almost anywhere, but Old Navy has great quality shirt for under $30! Definitely worth picking up this staple item!
Purchase this staple item from Old Navy: www.oldnavy.com
Diane Von Furstenberg, Simons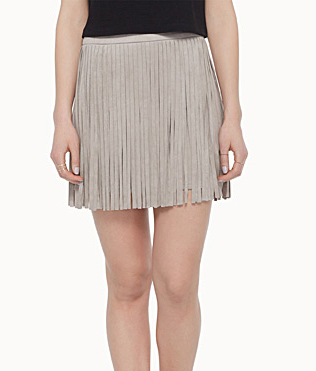 Fringe is coming back for another year. In fall, it was all about fringe skirts and jackets and thankfully, the trend is back for spring again. Fringe jackets, skirts, sweaters and heels should be suddly introduced into your wardrobe this spring making a statement with your look. If you are unsure about fringe, try adding it into your look with something simple like a clutch. You can wear an effortless outfit like your favourite LBD (Little Black Dress) and make a statement with your bag or try a fringe skirt with a basic t-shirt and heels.
Purchase this fantastic fringe skirt from Simons: www.simons.ca