The unofficial kickoff to festival season, Coachella, has come and gone and we're still dreaming of all the festival styles we saw this year. The celebrity packed music festival is known to bring out some of the coolest looks from festival trendsetters, like Kendall and Kylie Jenner, Alessandra Ambrosio, and Vanessa Hudgens. After admiring all of this year's fashions, I've narrowed down the top trends you'll be seeing all season.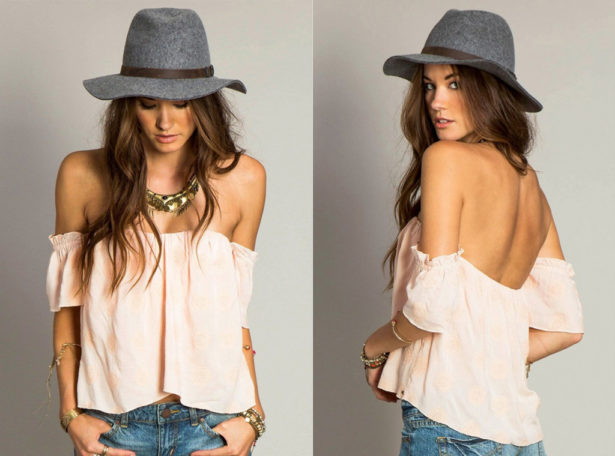 The off-the-shoulder top is no longer just a trend, but has become a wardrobe essential. This top is flirty, flattering, still shows off some skin, and can be worn a ton of different ways. Avoid buying skin-tight version of this top; the looser, bohemian style is definitely the way to go. Waterfall sleeves, bohemian embroidery, and a wide range of colour are all the different ways you'll see off-the-shoulder tops this spring. Everything from silk to cotton, from dramatic shaped sleeves to short eyelet ruffles, is good to go. For the weekend, this top looks best with denim or more casual bottoms, but some sexier and more tailored styles look equally amazing with a pair of trousers or date-night mini. My favourite stores to pick up off-the-shoulder tops are fashion forward stores like Zara, Topshop, or Asos.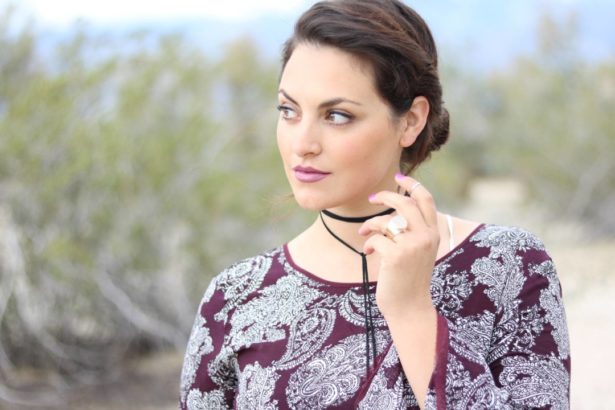 As we've already seen, chokers are the new flower crowns. The 90's trend is making a huge comeback this year and pretty much every style icon can be seen wearing them. From velvet to ribbon, to chains and diamonds, depending on your budget you can find a choker at almost any store. If you're looking for an affordable option, my first stops are Forever 21, H&M and Aldo Accessories. To really splurge on your choker options, Fallon Choker's are sold online at fallonjewelry.com or at department stores like Holt Renfrew and Neiman Marcus – it's is a celebrity favourite, but be prepared to spend upwards of $400 per necklace.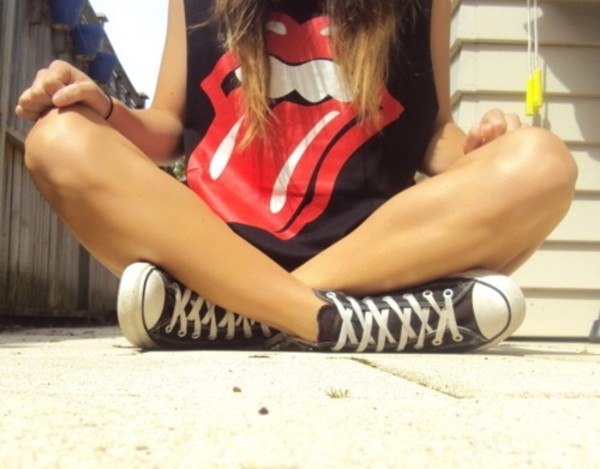 Vintage T-shirts were definitely the go-to top of Coachella 2016. Another 90s comeback, band tee's are everywhere this year. It doesn't matter if you love pop, heavy metal, or garage bands, these tee's are the easiest way to show off your love of music. It's great to see women embracing a trend that's previously seen to be more traditionally male. Stars like Jessica Alba, Mila Kunis, and Kristen Stewart are fans of the vintage band tee's, whether they are pairing them with ripped jeans or cut-off shorts. The best part, this trend is amazingly easy to style and you can dress it up or just keep it casual. This is one of those trends that is ridiculously simple to master, so there is no reason not to try it out this year.
If you don't already have a band t-shirt you can find one at Urban Outfitters, or, if you like a challenge, look in your local thrift stores for vintage style band tee's. You'll have to do some searching but you can really find some great fashion treasures at thrift stores. For a casual night out, try pairing it with a leather jacket and tight black jeans. Easy, polished, and ready to go!
I don't know about you, but I can't wait to shop for my next music festival!