Well, it's official. Canada is crushing hard. Remember when we had three amazing Bachelors to choose between for the upcoming season of W Network's The Bachelorette Canada? Well, your votes came in! Meet Edward Horgan, the small town Saint John, New Brunswicker who "crushed" the competition for a chance at finding love this fall as Canada's Crush.
Now settled in Calgary, the 32-year-old oilfield logistics coordinator became a candidate for the show when his sister secretly submitted an application. Now siblings all over the country have some serious new goals to reach for. Of course, the nomination couldn't be kept under wraps for long! Even Eddie's mom is behind this bachelor's decision to participate, as a fan of the show herself. Luckily, Eligible Magazine had a chance to chat with Eddie about what life has been like in the months leading up to meeting Canada's mystery Bachelorette. With his popularity on the rise, Eddie described the shock of sudden fame and his hopes for the future.
What are you most excited about for the show?
I would say what I'm most excited about is the possibility of potentially finding love, the journey that I'll be able to go on, going onto this show. This is a once in a lifetime opportunity, so I'm just going to take it all in and just enjoy the ride.
How does it feel to be named Canada's Crush? That must be a big boost to your confidence.
It's definitely been good to have Canada backing me up. Yeah, having a fanbase going in is, for sure.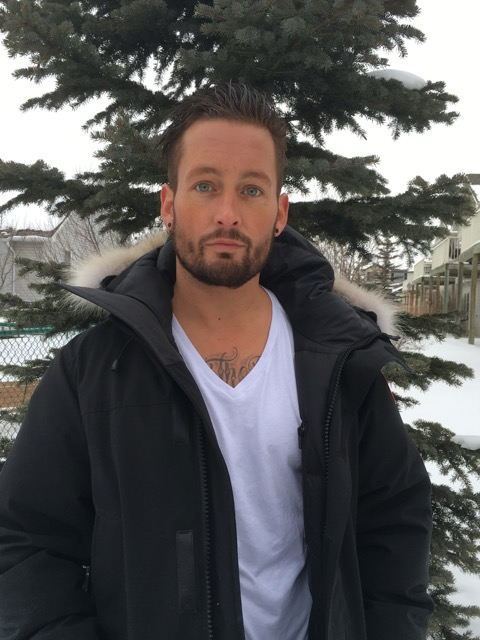 Have the boys at work said anything about you being a bachelor on the show?
Some of the older guys at work sort of joke–I'm one of the youngest guys. We have to get a permit before we go into the areas, and I don't have any issues getting permits anymore! They think it's great.
They're all rooting for me and said that they won't be missing an episode. There's been more and more publicity around the site. During the Canada's Crush contest, in a camp full of 5000 men it's not really something that [goes unnoticed].
Are you making any life changes before the show starts?  Hitting the gym more, changing your diet?
I've been hitting the gym regularly, as usual, but I have been making my diet a little more strict. I feel great. I feel healthy, full of energy. Right now, I'm just on fourteen days on nights [working], so I hit the gym going to cardio in the mornings.
Saint John, New Brunswick. Can you tell me about life there and how it shaped you to be who you are now?
Saint John is a really small city full of very friendly east coasters. My family back home would be considered  a very loving, tight-knit family. Basically, job wise I worked at restaurants and I did bartending, on the boardwalk downtown Saint John. And we have a lot of cruise ships come in because it's a huge tourist attraction, so I grew up with that. [For the last seven years], I've been all throughout the west coast of Canada, to Ontario, Saskatchewan…I've been traveling all around.
I'd also like to say a big thank you to everyone back home who voted for me to be on the show. I wouldn't be doing this without all their dedication to voting during those 14 days the contest was running.  The support I received was overwhelming and I truly appreciate it.
So, why are you looking for love now?
I'm a firm believer  that there's never a time nor place love happens . When you know you know, you hit that spark. That junior high school butterflies in your stomach feeling.
First impressions are really important on the bachelorette. What would you say makes you different from the other guys who will be competing for love?
I'll say that I'm thirty-two years old and I know what I'm looking for in a partner. I just want someone to share [life] with. So, my first impression will be to [show] the Bachelorette who I am and try to remain true to who I am. I won't try to be somebody else. Just be yourself– if you're not going to be yourself then why are you on the show anyways, right?
If you could give our male readers at Eligible Magazine one piece of advice, what would it be?
I think a lot of guys in this day and age will rush into relationships. I think it's important to know what you want and go traveling, exploring options before you do settle down. It's hard to be with someone when you don't even know who you are yourself.
What kind of life partner do you seek for marriage?
Someone I can be myself with. Someone who isn't afraid of adventure. I'm looking for a life partner, but I also want a best friend. I travel quite often, and I just want somebody…I want a best friend.
We'll get to see more of Eddie this Fall on the W Network, so mark your calendars, Bachelor Canada! During this painful waiting time, we can count on hardcore fans to craft up fantasy league boards and–let's be honest–possibly lurk about hoping to catch an early sneak peek. Of course, we also need to find out who the Bachelorette will be! As much as we may already want to give Eddie the final rose, what about the rest of the bachelor contestants? In Canadian fashion, I'm personally hoping to see some serious lumberjack plaid game happening. Maybe even a guest appearance by the (sadly taken) Mr. Trudeau? #dreambig. But hey, so long as we get guys there for the "right reasons…"
What about you, Bachelor Canada? Got any guesses about who will soon be gracing our televisions and our hearts this upcoming season? As the weather cools down this fall, chemistry promises to heat up onscreen. But It's a long wait until Fall, and we're all in this romance-deprived boat together. Stay tuned to WNetwork.com for all details surrounding The Bachelorette Canada and feel free to dish on your thoughts and hopes right here at Eligible Magazine!