We all think of dating as something that happens when we need to meet people, in order to get into a relationship and possibly marry.  Most of us don't think of dating that same person whom we'll be spending our lives with!  As a psychologist who specializes in romantic relationships (both for singles and those in relationships) I have long been advising partners in couples therapy to have a weekly date night.  I was happy when a recent study by The National Marriage Project called 'The Date Night Opportunity' confirmed the effectiveness of a weekly date night, for those who are living together and for married folk.  Here are the 11 great reasons to institute a weekly date night:
1. This study found that weekly couples time was equally important for married couples with kids and without.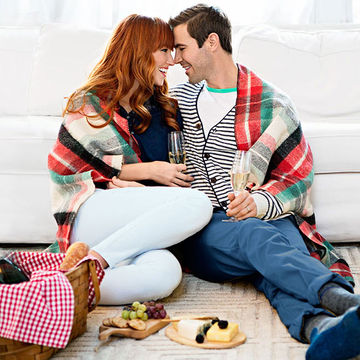 2. They found that couples who had a new baby but had a weekly date night were half as likely for their marriage quality to decline.
3. They found that couples who had 'couples time' weekly, were more likely to have higher quality relationships and lower divorce rates than those who didn't.
4. They found that weekly date nights increase communication about important things and remove everyday distractions.
5. Date nights increase novelty so that couples don't take one another for granted and you both have have a chance to do fun, stimulating activities.
6. Date nights increase eros, passion, excitement and romance in your relationship.  Couples with a weekly date night both reported greater satisfaction.
7. Couples who had date night once a week were 3.5 times more likely to be very happy in their marriages.  Even couples who were living together were 4 times more likely to be happy in their relationships than couples with no weekly date night!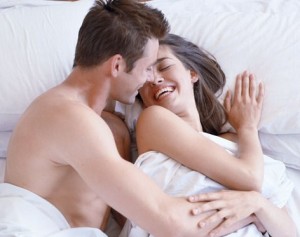 8. Wives who had date nights less than once a week were 4 times more likely to be divorce prone and husbands who had date night less than once a week were 2.5 more likely to be divorce prone.
9. Date nights increased sexual satisfaction!  Wives who spend weekly couple time with their husbands were 3.5 times more likely to enjoy above-average sexual satisfaction than wives without weekly couple time.  Interestingly, husbands with weekly couples time were 3.3 times more likely to report sexual satisfaction than those husbands without it!
10. Having a date night helps spouses to reclaim both their individual identity and their identity as a couple.  Much of the time they are too busy being a daughter, worker, mom and friend to remember to focus on who they want to be as people and as a couple.
11. Date night also reminds spouses to dress up and be on their best behavior.  This is important in a long-term relationship.  The husband might hold the door or buy his wife flowers.  She might laugh more at his jokes or tell him he looks handsome.  Sure, ultimately this should happen all the time but with the stressors of work and kids it usually won't.  On date night, people are more likely to be happy, baggage free and loveable.  It's good to have short periods of time where you both try a little harder to make yourself and that other person feel extra special.
I hope the above reasons were enough to convince you to have a weekly date night but for the few cynics still on the fence, I want to address a few quick reasons that people forgo date night once they're married.
I've heard husbands say that date night feels fake because dating is for single folk and if you're married that you should just enjoy being parents, sit home and relax.  To me, relationships take work, especially the life-long ones.  And while it's great to be content and comfortable, you don't want to take each other for granted and become distant or boring.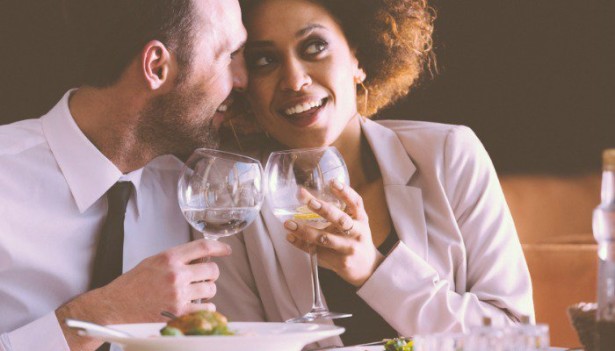 Often one spouse will say that they don't have money to go on date night too.  This is a reality and so I wrote two books that might help because date night doesn't have to be super expensive.  One book is,'100 Ways to Treat Your Mate Like Royalty, Under $10' to give you ideas for very inexpensive ways to be romantic and the other is, '60+ Inexpensive NYC Date Ideas' which details over 60 inexpensive weekly date nights that my husband and I did in Manhattan, most of which were under $20 per person.
Lastly, partners say they don't have the time or energy to think of what to do for a date night.  Again, the books I mentioned above should give you a running start and there are many more.  You can even google ideas on yelp or the internet.  I suggest that you take an hour to make a bucket list of possible date night ideas together, research the relevant contact information and hang this list on your fridge.  This way, all you have to do is call for a reservation and a babysitter!
Ideally, you should go out of the house for date night but spending conscious date night at home is still better than skipping it altogether.  You can cook together, slow dance, shower together, play games, make love and try to talk about your dreams and get to know each other again, beyond your everyday responsibilities.  My upcoming book, The Book of Sacred Baths' being published by Llewellyn in August 2016 has plenty of couples baths around different issues like communication and increasing passion.  This is an inexpensive date night idea with no babysitter needed, so check it out!
Happy Dating your spouse, again.