Charlize Theron has finally opened up about her relationship with Sean Penn, arguing that she never "ghosted him", and doesn't even know what the term really means.
The seemingly happy couple spent nearly a year and a half together, where Theron got incredibly close with his daughter Dylan from his first marriage to Robin Wright. News broke out in June of 2015 that Theron called off her engagement to Penn and seemingly disappeared from his life without a trace; also known as "ghosting a person".
RELATED: Must See: Little Mix Covers Justin Bieber And Beyoncé
The term became somewhat of a staple when discussing relationships, some going as far as to say that they would pull a "Charlize" and ghost someone if the relationship was going sour.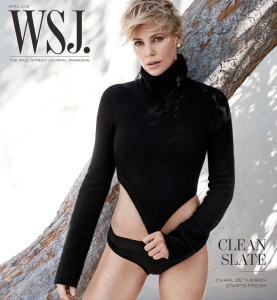 Theron sat down with WSJ Magazine, and revealed that there is no truth behind rumours that she abruptly cut off all contact with Penn. Instead she insists that there was no drama behind the break-up, and that they amicably ended the relationship.
"There is this need to sensationalize things. When you leave a relationship there has to be some f***ing crazy story or some crazy drama. And the f****ing ghosting thing, like literally I still don't even know what it is. It's just its own beast. We were in a relationship and then it didn't work anymore. And we both decided to separate. That's it."
Theron hopes to put these rumours to a rest so that her and Penn can move forward.
RELATED: 59-Year-Old Model Proves You Can Be Eligible At Any Age
Now Theron is looking towards the future. Although she's still sad that her relationship with Penn ultimately failed, she's hopeful that she'll expand her family. Deciding that she doesn't need a relationship to do so. Theron already has 2 adoptive children, Jackson and August.
Photography Credit Via @wsjmag