The biggest complaint I get when I discuss weight loss with a client is that they have no time. No time to cook, no time to prep, no time to eat healthy? They want simple!
Time is of the essence and we always seem to be running out of it!
I guess because I work with so many young professionals, they believe the only way about this is to buy their food at the food court or come home at midnight and eat peanut butter out of the jar with 12 grapes and some crackers.
There is a way to avoid the looming desk job love handles though!
Let me give you my tips for easy meals on-the-go that even the busiest of busy can squeeze in.
1. Only "batch cook" some foods
When you are rarely home for meals, the last thing you want is to waste time and money on cooking food that will eventually go bad. Instead only batch cook items that can be used for multiple meals on-the-go. For example, hard boiled eggs are a great item to have prepared in your fridge as they are easy to eat on their own for a meal or snack or can be added to a salad or sandwich. Another item I like to batch cook is chicken since it is so versatile. Include, salads, stir-fry's, soups, sandwiches. The list in endless.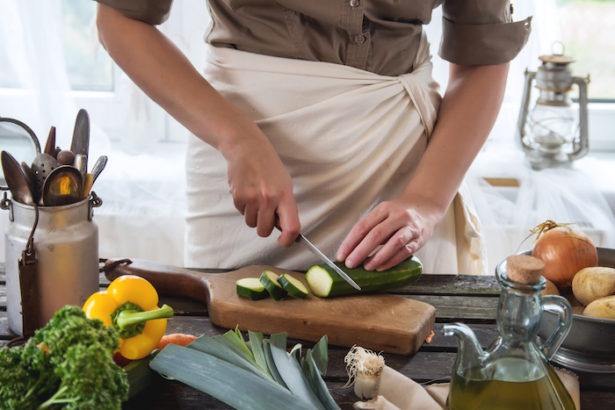 2. Stock-up on dry goods
For those extra busy weeks when you are not cooking a thing and barely making time to hit the grocery store, ensure your cupboards are stocked with some health dry-goods. I recommend cans of tuna or salmon and beans or lentils as a quick and easy protein source. I like to also keep chia seeds, hemp hearts, dried fruit, and nuts around to add to a salad or Greek yogurt for some extra flavor and nutrition. You can also make your own snack mix by mixing your dried fruit with nuts and seeds. Oatmeal is another great option since its easy and quick to prepare and you can change it up with a variety of topping such as berries, banana, chia seeds, walnuts, almond butter, honey, etc.
3. Look for prepared items at the grocery store
I am not talking about frozen dinners though. When you are at the grocery store, look for prepared produce options. This eliminates the cleaning, chopping and peeling that we all hate and can be so time consuming. Look for boxed salads, veggie trays, fruit trays, pre-washed and cut sweet potato or squash. This will make getting in your required servings so much easier. All you have to do is come home and separate into some Tupperware to take each day with you.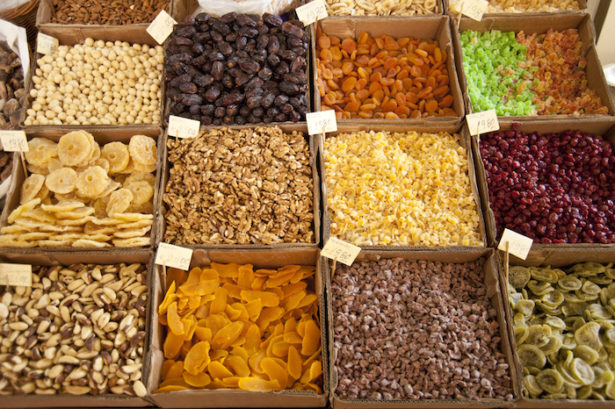 4. Desk and travel staples
If you do a lot of traveling or just spend a lot of time in your cubicle, these are the staples I recommend you keep on hand for easy and healthy eating: whole fruit, nuts, canned salmon or tuna, rice cakes or crackers, oatmeal, protein powder, and nut butter. These items are super versatile and can be combined with some food court options to make a full, delicious and health meal.
So, don't succumb to food courts, drive-threw or frozen pizzas. Get creative and you can enjoy a great meal no matter what, without adding a spare tire.