After causing a frenzy among baseball fans all over the city, the man who allegedly threw a beer can on the Rogers Centre field during Tuesday's game has turned himself into police.
Ken Pagan from Hamilton has been charged with mischief after police suspected him of throwing a drink at a Baltimore Orioles player during the Toronto Blue Jay's wild-card game.
Orioles player Hyun Soo Kim was making a catch in the outfield during the seventh inning when he was almost hit by the drink that was thrown. After the ball was caught, Adam Jones ran to defend his teammate.
In the locker after the game, Jones said "to throw something at a player, that's just as pathetic as it gets and I hope they find the guy and I hope they press charges."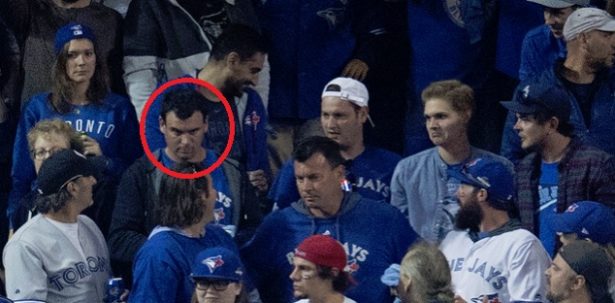 "To put us in harm's way when all we're doing is just focusing on the game- that's just not baseball," he said.
Racial slurs were also reported to have been yelled by Toronto fans towards the Orioles throughout the game.
Jones said they "hear everything" while out on the field, yet no fans were penalized for chanting inappropriately.
After looking at video footage of the game, police released Pagan's photo to the media as a suspect for committing the unsportsmanlike act.
Pagan said to the Toronto Sun that pictures on Twitter show he had a cup in his hand rather than a can after the incident occurred, suggesting the thrower was not him.
Phylisse Gelfand, Postmedia Network Inc. spokesperson, said Pagan works as a copy editor for the news organization.
Pagan is set to appear in a Toronto court on Nov. 24.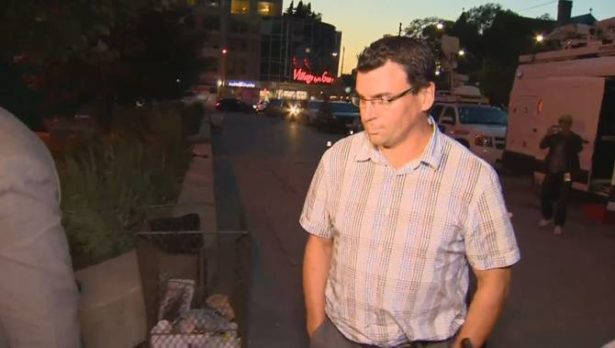 The Blue Jay's released a statement giving their "sincere apologies" to the Orioles. They said the individual involved is no longer welcome back to the stadium.
The statement also said they are enacting heightened security measures and alcohol policies to ensure safety for people in attendance at future events.
This incident is not the first time Toronto fans have performed misconduct during a baseball game. Last season during the playoffs, fans from upper levels had thrown beer cans all over the field which ended up hitting other spectators and landing on the field.
Major League Baseball spoke with American Press about wanting to ban canned drinks from people attending games at the Rogers Centre.
There have been discussions of banning beer served in cans and switching to cups, but those policies have yet to be put in place officially.
The Blue Jay's ended up winning the wild-card game and are currently competing against the Texas Rangers in the ALDS series.
Article By Chelsea Dolan