Most of us aren't happy when the sun is receding and we know that we are in for a bunch of dank cold weather. However, here are some date ideas that might help you warm up to the idea of some fall and winter loving.
Experiment with Warm, Yummy Drinks: Play bartender with your honey and create some hot toddies, alcoholic hot chocolate or coffee. Warm up some alcoholic apple cider with cinnamon sticks or create some virgin warm drinks. There are tons of free recipes online or on Pinterest to try.
Take some Sacred Baths Together: Going to the beach or outdoor pool might be a thing if the past but you can still float, de-ice and destress in your tub. And now, 'The Book of Sacred Baths,' by Paulette Sherman has a number of couples baths with sumptuous bath recipes with essential oils that smell great, Epsom salt and joint meditations that you can do with your partner to improve your relationship.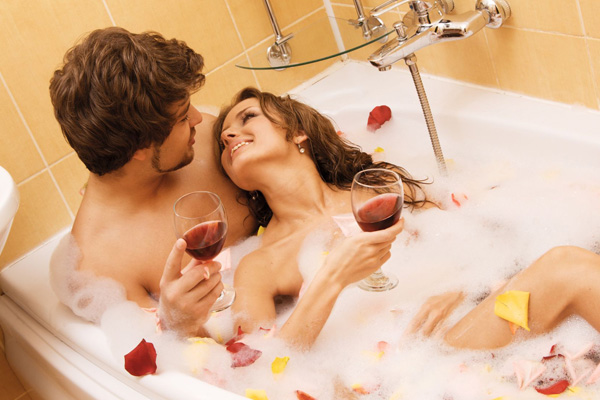 Practice Warm Oil Massage: Want another great relaxing way to get close and warmup! Get some massage oil and warm it up in the microwave for 15 seconds. Test it to make sure it's not too hot and then take turns giving each other a full rub down. You won't ever miss summer again.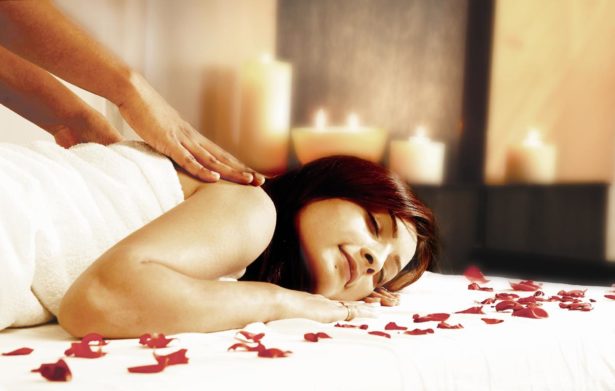 Have a Flannel Pajama Game Day: Today there are lots of fun warm pajamas on the market, including a plush adult unicorn onesie. Get some comfy fun PJs, a deck of cards, crosswords, some fun board games and even a book of questions. Your day will fly by and you will get to know each other much better.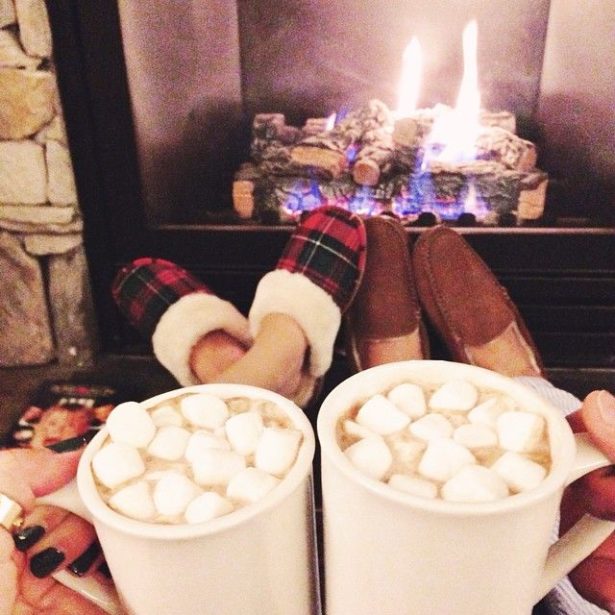 Experiment Making a Chili or Soup Recipes Together: Have some fun in the kitchen together. It's warm by the stove and you can find tons of free recipes for chili and soups online. Then, you can freeze them and have lots of healthy warm meals to share throughout winter and you'll save money by not eating out as much.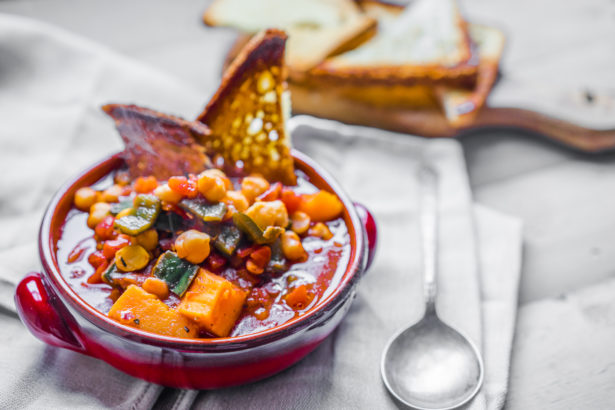 Camp Out 'Inside' Using Sheets & Blankets & Make S'mores: Who says you can't camp out in winter, WITH all the comforts of home? Take a bunch of sheets and blankets and create a romantic fort. Add some flowers, wine, great music, candle light and s'mores. Substitute your cat for the bears.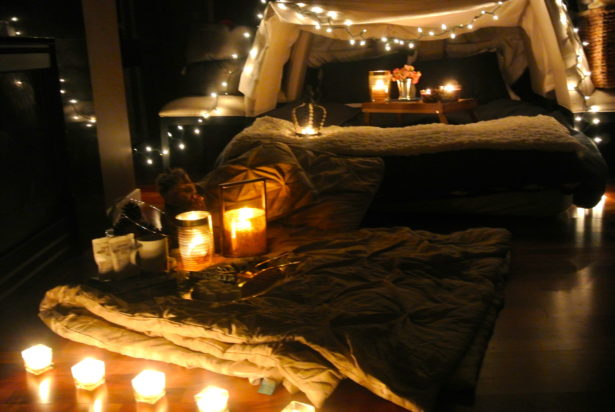 Cuddle to Romantic Movies: Remember, penguins huddle in a group to keep warm in winter and you two can snuggle to stave off the arctic draft. Get a great electric blanket or a soft large blanket to share. Watch some on demand new releases or romantic comedies on Netflix or do a themed movie marathon like watching all the Sex and the City movies or all the Harry Potter ones with some great finger goods.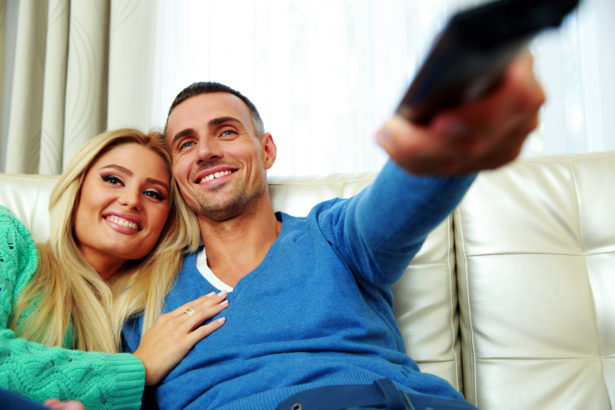 There are less outside distractions in the Winter so it's a great time to make like the bears and hibernate with your sweetie. Use this time to get close physically and emotionally, to save energy and money and to store up on the love.