Once again celebrities, mostly from the world of sports will unite to support one of the most important causes of the year. On Friday June 16th 2017, the third annual All-Star Gala in support of SickKids will bring over 1,250 celebrities, young professionals and pro athletes together at Toronto's historic Arcadian Court (401 Bay Street, 8th floor).
This year's glamorous semi-formal event invites party-goers to enjoy a night of complimentary cocktails, luxury live and silent auctions and live entertainment by DJs and musicians including Legacy Band. Past athlete attendees include PK Subban, Morgan Rielly, Peter Holland, James van Riemsdyk, Devante Smith-Pelly, Luke Gazdic and Brian Conacher.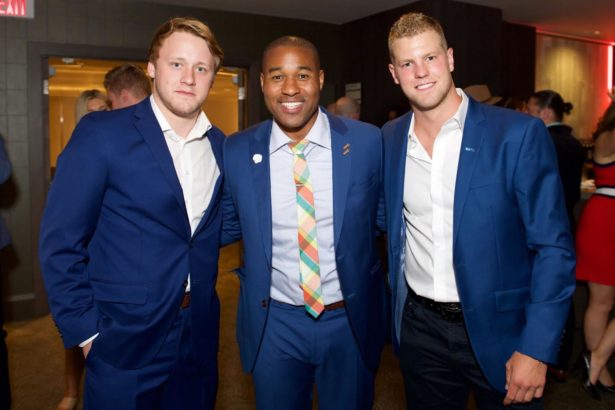 Included in the evening will be performances by well-known musicians and DJ's as well as delicious cocktails and beverages provided by sponsors like Tito's Vodka and Peroni.
The Silent Auction is held from 9pm-midnight. All bids start at 50% of the retail value! The evening also features raffle opportunities for exciting vacation prizes – an obvious perfect choice for date night.
Presented by West of Contra, tickets to the All-Star Gala in support of SickKids are $142 each all-in and are available at http://sickkidsallstargala.com.
All net proceeds from this year's All-Star Gala will be going toward a research project led by Dr. Mike Seed of the SickKids Family Heart Centre in tandem with other pediatric heart surgeons in Canadian children's hospitals. The objective is to develop procedures to eliminate brain damage in infant open heart surgery patients using fetal MRI imaging. In addition, the Canadian Institutes of Health Research has approved a grant that will match all funds that are raised.