The hustle-bustle which dominates our everyday lifestyle tends to make us slack off when it comes to maintaining a fitness routine. Although, there are moments where we see the light at the end of the tunnel and are guided to committing to a fitness routine that'll put the 'healthy' back into our lifestyle. Everywhere you turn, fitness challenges will be swamping your internet browser, social media feeds and infiltrate your mind. The common myth (note: 'myth') is the '30-Day Fitness Challenge' that convinces us into believing that in a mere 30 days our body will transform and evolve into the 'ideal' body. Eligible Magazine brings to you the top reasons why any 30-Day Fitness Challenge will do more bad to your body than good.

Abrupt Ends
A healthy lifestyle is not just something which should be adopted for only 30 days and then be abandoned. To incorporate fitness into your daily routine it is essential to be committed to following a regime that will go beyond the 30-day challenge. Fitness challenges may give you results that are close to what you wanted to achieve, however, the gains that you did accomplish will soon disappear if your exercise routine is not consistent. Basically, you'd be back to square one after your 30 days comes to an end.
RELATED: Seven Fitness Hacks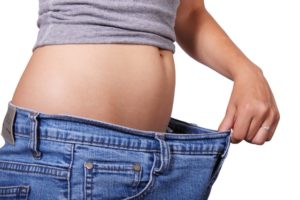 Scientifically, it is next to impossible to achieve drastic fitness results in a mere 30 days; our bodies are not made to evolve rapidly. Essentially, to see results of muscle gains it is absolutely necessary to target body-fat which can only be done with full-body workout routines at least three times in a week. Not only would it boost your body's metabolism but it will also promote fat loss leading to realistic goals being accomplished.
RELATED: Stress, You're Busted!
High Risk Of Injury
After every work out our body's muscles tear, which is a good thing because it results in muscle building, gaining strength and toning the body. It takes our body exactly 48 hours to recover from such training routines. If our bodies continuously keep stressing our muscles before they have the chance to repair themselves, there will be no time to physically allow our bodies to gain strength and tone up. Instead, your body will be at a high risk of injury especially with consideration to specific age groups or health conditions.
A 30 Day Fitness Challenge may not be the healthiest option to your fitness routine, however, it can be a kick-start to adopting a healthy lifestyle. The time span seems realistic to commit to and will aid in increasing energy levels that will further allow you to achieve higher goals in the future.