Some people will put a lot of emphasis on physical attraction or a certain personality type when they are describing their perfect match. Physical attraction is a key characteristic of course, but even more importantly, you should be putting the emphasis on finding true friendship, because ultimately, you want to actually like your partner.
Communication is a two-way street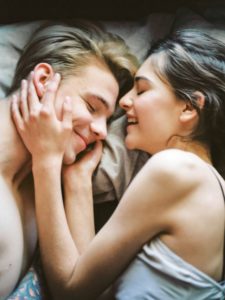 Your perfect match should be someone you can communicate openly with, because this sets you up for a deeper understanding of each other, and gives the two of you a more balanced dynamic. A lot of relationships really suffer when it comes to communication, and this is when people tend to lean on people other than their partner for support. This, in turn, poses a problem going forward, as suddenly, your partner doesn't represent a safe place anymore, and the walls begin to build.
While it's important to find a partner you can feel comfortable opening up to, that person should also be able to hear what you are saying. You need to know you are being heard – otherwise, and eventually – the realization that you're just talking to a wall will creep in, followed shortly by anger or resentment. It might not be easy all the time, but communication needs to be a priority throughout your entire relationship.
You and your partner are a team
Your ideal partner is someone who will support you and your decisions, and who is willing to help you get to that next step. You want your partner to help you get not only from point A to point B, but also to C and D. Every day, you should be working at building a life and growing together, so showing support to one another is essential for a positive future.
When you have someone in your life that loves you, appreciates you for who you are, enjoys your personality and your sense of humor, your heart will always be full. They should be someone who has a similar devotion to their family that you have for yours, someone who understands and appreciates your values and can reciprocate in a way that you can admire. These things may seem pretty basic, but if they are off-kilter in any way, it can throw the entire relationship into a tailspin. You need to have the same ideas around children, parents, and around relationships in general – these are the foundations of your future happiness, which must be strong for long-term success.
Shared curiosity, shared vision, stronger together
We all like to be with somebody that we can learn from, but remember, you can teach him or her a few new things too. Your perfect match just wouldn't be the person they are in life if they didn't have you, and vice versa!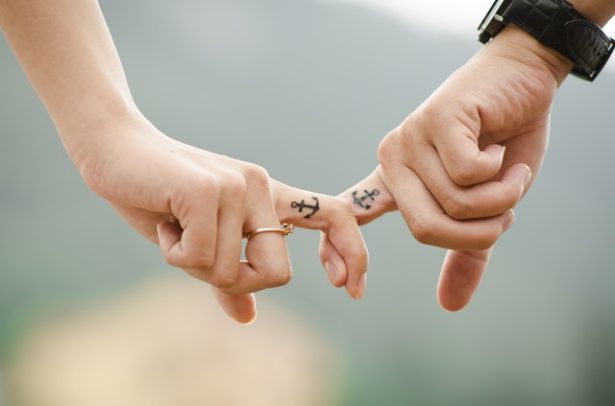 Your ideal match is likely someone who is as ambitious as you are, and is proud of their accomplishments, though they continually strive to better themselves. It should be someone who will encourage you, and who can also remind you of all the wonderful things you have achieved when your spirits are low.
Personal goals are important to your self-worth, but when you are coupled, you need to set goals together, and this involves compromise. There will always be challenges that you will have to face as a couple, but the important thing is that you are getting through it together.
Having a partner that can compromise makes a relationship that much more intimate. They should be someone that can hear you out, and for whom you can do the same as you help each other arrive at a decision together.
They help you feel good about yourself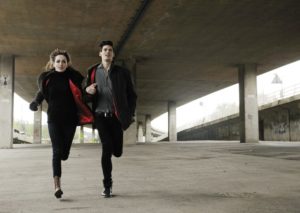 Your partner should admire you, and be able to compliment you and express their attraction to your physical attributes. While this may seem shallow, it's an important part of building self-worth that you can't give to yourself. It should be a person that has the same sexual desires that you do, is curious, interested, and would like to be intimate with you. Ideally, it should be someone you can feel totally comfortable with, experiment with, and be sexually open to the possibilities.
Building this type of intimacy and trust all comes back to communication. If you are partnered with a person that you feel comfortable with, at the end of the day, you know deep in your heart that they want the best for you, and would never do anything that will compromise the relationship.
Match Me Canada: helping you find your perfect match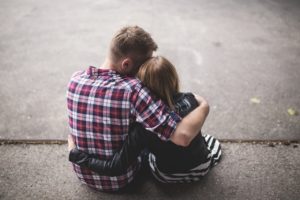 If this all sounds like a dream, take heart, people: It's possible! You should never compromise your ideals, and if you think you have to, you're not giving yourself nearly enough credit. If you're tired of the runaround and are ready to get serious about your search for true love, call Match Me Canada today. We've been helping Toronto singles find love since 2009, and we'd love to help you find your perfect match.